Procurement and Contract Services
The Center for Procurement and Contract Services provides the infrastructure for the acquisition of goods and services in support of CDOT's overall mission and values. Find information for suppliers, and procurement resources on our website.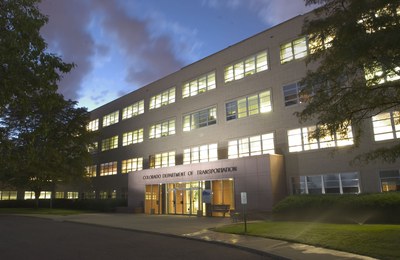 Mission
To actively support CDOT goals by acquiring essential goods and services in a fair, reasonable, and timely manner while operating within State and Federal Rules and Regulations.
Vision
To provide extraordinary value to our customers with one voice, one vision and one mission. 
Goals
 Goals are focused on three areas; people, technology and system.
     

             Ways we work to meet our goals.                         

People

We have an internal customer focus and we get involved early with our customers through communication channels and responding to request in a timely manner. We provide training to our external customers and develop templates and forms to facilitate request. We work internally with each other to share processes and system functionality basic knowledge through weekly structured training.

We develop leaders.  We articipate in professional development through CDOTU and other outside opportunities. Schedule collaborative meetings with other Agencies, entities and experts. Identify, promote & engage Super Users in each region.

Technology

We help our people with technology.  We implement mobile SRM applications, enhancements, and upgrades allowing greater ease of access.

We use big data.  We enhance processes by leveraging big data and other technologies to ensure more accurate and consistent timelines are being met and maintained.

We improve travel experience with technology.  We proactively procure goods and services by utilizing technology to forecast needs, resulting in optimal travel for public.

System

We develop measurements and metrics to effectively evaluate and improve our key processes and systems. We continuously evaluate all assigned SAP, MRP and SRM modules for enhancements, support and stabilization.

We improve customer experience by continuously striving to enhance and improve our processes to always include integrate technology and customer service.