Central 70
Construction Careers Now! Opening in GES!
Read more about it at BuildColorado
---

The Project
Central 70, between I-25 and Chambers Road, is one of Colorado's economic backbones: home to 1,200 businesses, providing the regional connection to Denver International Airport and carrying upwards of 200,000 vehicles per day. It's time to bring this aging highway into the 21st century and rejoin communities along the way.
The Central 70 project proposes to reconstruct a 10-mile stretch of I-70 east of downtown, add one new Express Lane in each direction, remove the aging 53-year old viaduct, lower the interstate between Brighton and Colorado boulevards, and place a 4-acre cover park over a portion of the lowered interstate. Construction begins in 2018.
CDOT has made a number of commitments to the local community as part of the Central 70 Project. These cover a range of issues from mitigating the impacts of construction noise and dust to contributing funding to affordable housing and fresh food access. 
---

---
Preparing for Construction
CDOT plans to hire one development team to be responsible for design, construction, operations and maintenance of the Central 70 project. There are currently four teams of finalists who have been selected to respond to a request for proposals (RFP) for the project.
Swipe table to see more content
Who is bidding on the Project?
---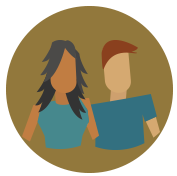 Business and Workforce Opportunities
CDOT is working to maximize the economic benefits of the Central 70 project for Colorado's small and disadvantaged businesses and local workforce. This project is one of a few nationwide that have received special permission from the Federal Highway Administration to pilot local (or geographic-based) hiring. These goals are combined with requirements for the utilization of small and disadvantaged businesses and investments in workforce training. 
Download the Proposed Local Focus Area Map (3MB PDF)
---
Environmental Study
The Federal Highway Administration (FHWA) issued a final Record of Decision (ROD) on January 19, 2017. The ROD completed the environmental study process, which CDOT conducted on behalf of the FHWA following National Environmental Policy Act (NEPA) requirements. A comprehensive overview of the study is available at www.i-70east.com.
Quick Links

The Latest Information
Materials and Resources
Job and Business Opportunities
Community Transportation Options
In the Community
Media
Project History
Stay Connected