Goals
Collect stakeholder input on the Colorado State Senate Bill 19-239, Emerging Mobility Impacts Study and develop recommendations for upcoming legislative sessions

Identify and launch efforts to support highly-effective transportation demand management (TDM) strategies to address congestion, including enhancing transit ridership through seamless payment integration

Explore ways to better serve rural populations, veterans, older Americans, ADA populations, and other underserved populations

Study possible tools to create a universal payment or navigation app for transit and other emerging mobility providers

Develop guidelines to help communities implement micromobility strategies

Coordinate mobility strategies for application in mobility hub
Emerging Mobility Studies: SB19-239
Colorado Senate Bill 19-239 requires CDOT to convene and consult with a stakeholder group to examine the impacts of emerging transportation technologies and business models, identify means of addressing impacts, and report findings and make recommendations to the general assembly.
2019 Emerging Mobility Impact Study
Micromobility Demonstration Project
The shared micromobility industry has grown rapidly since the deployment of the first dockless e-bike programs in 2017. Likewise, micromobility vehicles themselves are also evolving constantly, with newer, longer-range and lower-cost e-bikes in particular opening up new mobility options for broader audiences, dramatically reducing car dependency for users, and presenting a new solution to crucial first- and last-mile challenges.
In spite of this promise, the changing landscape of micromobility presents significant challenges to local governments attempting to facilitate and regulate shared micromobility programs - especially among communities with limited resources and outside of the core archetype of urban service areas - and best practices to promote the safety and accessibility of shared micromobility programs are not well defined.
Similarly, while many users stand to benefit disproportionately from the increased mobility, health benefits, and low cost transportation offered by e-bikes, significant barriers are presented by both the initial purchase cost of the vehicles and the lack of opportunities for unfamiliar or less confident users to "try before they buy" beyond urban, shared micromobility programs that share space with vehicular traffic and often involve technical hurdles to access.
Simultaneously, Colorado's public lands are facing successive years of rising visitation and, with them, increased levels of congestion and associated emissions.
By deploying a Shared Micromobility Pilot Program in Chatfield State Park, CDOT seeks to:
Demonstrate a replicable, fiscally sustainable model for the operation of shared micromobility programs in a recreational context capable of alleviating congestion, reducing emissions, and providing internal and external connections (e.g. between internal amenities, between a State Park and local economic centers).

Provide a convenient and value-adding service to State Park visitors that enhances their experience and provides them with additional mobility options.

Provide users with the opportunity to experience e-bike vehicles and technology in a controlled, safe environment, and thus to promote broader, long-term transportation behaviors that coincide with reduced single occupancy vehicle trips and criteria/greenhouse gas emissions.
The benefits of the proposed program to the State of Colorado are principally two-fold:
The facilitation of long-term travel behaviors consistent with more efficient use of the state transportation network (thus improving travel reliability and reducing maintenance costs) and reduced greenhouse gas emissions in line with the targets identified in HB19-1261 and the GHG Reduction Roadmap.

The reduction of acute congestion and capacity-straining vehicular traffic upon Chatfield State Park and (through demonstration) the wider public lands system of Colorado.
Project Schedule: CDOT anticipates deploying this project in late 2022. Check this website for project updates.
Connected Colorado
Connected Colorado leverages real-time General Transit Feed Specification (GTFS) travel data sourced from rural transit providers across Colorado.
Front Range Passenger Rail
Developing passenger rail that serves Front Range communities from Fort Collins to Pueblo is a critical component of Colorado's future. FRPR will provide a safe, efficient, and reliable transportation option for travel between major population centers and destinations along the Front Range and create a backbone for connecting and expanding rail and transit options in the state and region.
Zero Fare for Better Air
During the entire month of August, RTD will offer zero fares across its system as part of the Zero Fare for Better Air initiative. This collaborative, statewide initiative, made possible by Colorado Senate Bill 22-180, in partnership with the Colorado Energy Office, is designed to reduce ground-level ozone by increasing the use of public transit. Current RTD customers will also benefit as they will not have to use or purchase fare products from August 1-31, during Colorado's high ozone season.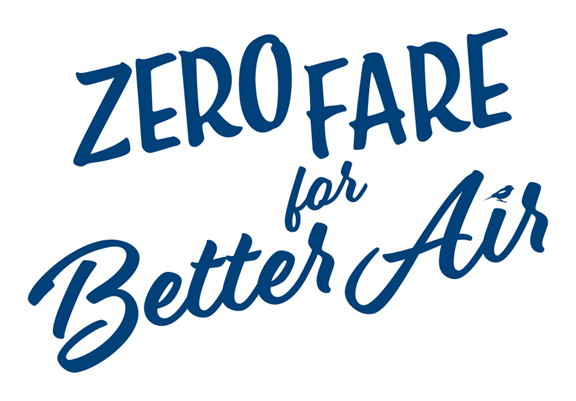 CASTA is pleased to administer the Ozone Season Transit Grant Program (OSTGP) in Colorado on behalf of the Colorado Energy Office (CEO). The program provides grants to eligible transit agencies in order to offer free transit services for a minimum of thirty days during ozone season.
TDM includes walking, bicycling, parking management, targeted transit, microtransit, micromobility, carpooling, vanpooling, teleworking, flexplace, flextime, Intelligent Transportation Systems (ITS), Guaranteed Ride Home programs, and TDM-friendly site design considerations. 
More About Transportation Demand Management
TDM Plans
2019 Colorado Transportation Demand Management Plan - an important part of CDOT's responsibility is to maintain and operate the State Highway System, CDOT is not a highway agency but instead a multimodal transportation agency that supports a wide variety of alternatives to single-occupant vehicle use. Phase 1 of this study was an inventory of existing Colorado TDM programs; phase 2 examines where and how CDOT can use TDM to address near-term mobility needs.
As part of the CDOT Procedural Directive 1601 approval process for new interchanges or for modification of an existing interchange, applicants will be required to create a Transportation Demand Management Plan. For more information, please review the CDOT Policy Directive 1601 and CDOT Procedural Directive 1601.
CDOT Policy Directive 1601 on Interchange Approval
TDM Grant Program
The Colorado Department of Transportation (CDOT) Division of Transit and Rail (DTR) is issuing a Notice of Funding Availability (NOFA) for Federal Transit Administration (FTA) and State transit funds including TDM Seed Funding Grants and TMO Support grants.
Super Call Notice of Funding Availability and Guidance
2022 TDM Seed Funding Grant Awardees
Shift Your Ride TDM Program - City of Fort Collins

Glenwood Springs TDM Project - City of Glenwood Springs
2022 Transportation Management Organization (TMO) Support Grant Awardees
TDM Resources Improvement Grant - Smart Commute Metro North
US 36 Flatiron Flyer Employer Outreach and Incentive Program - Commuting Solutions
West Corridor TMA Service Area - West Corridor TMA
Scope of Work Expansion Public Awareness Campaign & Research Effort - I-70 Coalition
TDM Marketing and Awareness Raising Campaign - Denver South
Supporting Employer Trip Reduction - Transportation Solutions
Boulder Business Trip Reduction Data Collection Pilot Program - Boulder Transportation Connections / Boulder Chamber of Commerce
Downtown Denver Secure Bike Parking Study and Pilot Park-Share Program - Downtown Denver Partnership
NETC Business Outreach Support - Northeast Transportation Connections

2022 TDM Innovation Grant Awardees - Round 1
Aspen TDM Pilot - City of Aspen
Castle Pines Transit Connection Program Evaluation - City of Castle Pines
Shared, Electrified Mobility Mode-Shift – EV Car Sharing in Underserved Communities - Colorado Carshare
Driving Change Guidebook - Colorado Forum
CSU Transportation Demand Management (TDM) Plan - Colorado State University
Local Government Parking, TDM Inclusion in Land Use and Developer TDM Toolkit - Commuting Solutions
Summit County Trailhead Shuttle - Summit County 
2022 TDM Innovation Grant Awardees - Round 2
Carpool/Vanpool/RTD Mobile Ticketing Facilitation and Subsidy Program for Historically Underserved Workers

- Boulder Chamber of Commerce

Rural, Older Adult & Fixed Income EV Car Sharing Pilot - 

Colorado Carshare

New Features to Increase Ridership on Treadshare Carpool App - 

I-70 Coalition

Vail Resorts Parking Management and Traffic Mitigation- 

Vail Resorts
TDM Conference
The Association for Commuter Transportation (ACT) is the premier organization and leading advocate for commuter transportation and transportation demand management (TDM) professionals. With a vision of "A Better Journey for Everyone," ACT strives to create an efficient multimodal transportation system by empowering the people, places, and organizations working to advance TDM in order to improve the quality of life of commuters, enhance the livability of communities, and stimulate economic activity.
2022 CDOT TDM Conference - Save the Date! November 4th, 2022, location TBD
Mobility Data Integration projects focus on the ability to gather and use data to improve mobility as a service.  Projects look at data from all types of modes: transit, micromobility such as e-bikes and scooters,  biking, walking, carpools, and vanpools.  CDOT will use the data to improve access to other modes, reduce congestion, and reduce greenhouse gas emissions.  
Transit Emission Dashboard
The Colorado Department of Transportation's interactive Transit Emission Dashboard tracks and quantifies greenhouse gases (GHG) emitted by transit vehicles in the State of Colorado. This user-friendly dashboard displays emission reductions associated with replacing single occupancy vehicle trips with transit trips, along with the progression from internal combustion buses to zero emission buses.
Denver Regional Council of Governments (DRCOG) Micromobility Data
The Denver Regional Council of Governments' regional transportation planning process is inherently multimodal in scope and cross-jurisdictional in practice. Following the quick launch of dockless bikeshare in the region, it became clear that regional collaboration was essential to a coordinated response and approach to shared micromobility. Over the past few years, with the addition of electric scooters and electric bikes to shared micromobility fleets, state lawmakers and local policymakers have been working to create a regulatory environment that both enhances safety and mobility while simultaneously upholding civic goals.
Online Transportation Information System (OTIS)
CDOT Online Transportation Information System is the access point to information frequently used for transportation planning and project development. Information is provided on current and projected traffic volumes, state highway attributes, summary roadway statistics, and geographic data.
Contact Information
Headquarters Office

2829 W. Howard Pl.
Denver, CO 80204
303-757-9011