I-70 Mountain Express Lane
Project Status: Complete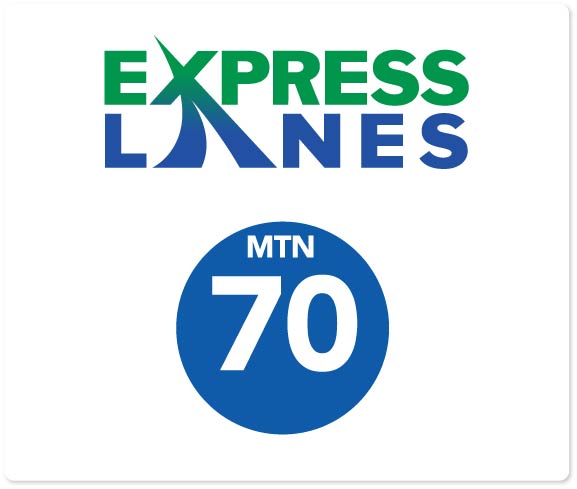 The I-70 Mountain Express Lane—the outcome of the peak-period shoulder lane (PPSL) project—runs eastbound on I-70 from Empire through the Veterans Memorial Tunnels to Idaho Springs. The lane is only open weekends and holidays, and is a shoulder lane when not in use.
---
An Express Lane to Alleviate Congestion


Prior to the I-70 Mountain Express Lane opening, traffic on eastbound I-70 between US 40/Empire Junction and the Twin Tunnels could be delayed up to 2.5 hours for an eight-mile stretch.
Crews on this project expanded eastbound I-70 from two lanes to three between Idaho Springs and Empire. That additional lane—the shoulder of the interstate—now functions as a tolled Express Lane in which motorists can travel during designated times, determined by traffic volumes.
During normal traffic, the Express Lane serves as a shoulder.
Improved signage alerts motorists when the Express Lane is open.
---
The Results


Since opening, this and other Express Lanes across the state have moved people and goods faster during peak travel times.