Buckle up! May Mobilization enforcement period cites 6,625 unbuckled drivers and passengers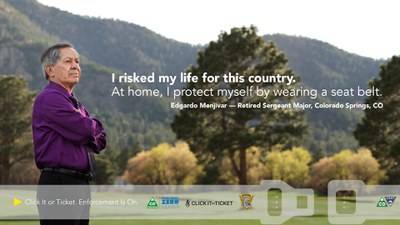 The May Mobilization seat belt enforcement period began on Monday, May 20, and extended through Sunday, June 2. This was the biggest seat belt enforcement effort of the year, and 80 agencies from across the state participated in the increased enforcement to identify adults and minors who were not properly secured in their vehicles.
To kick off the enforcement period, CDOT hosted an interactive press event at the Dairy Block in downtown Denver. At the event, the public was invited to participate in a seat belt-themed photo booth housed in The ShutterBus Volkswagen van to capture their reasons why they buckle up. In addition, representatives from CDOT and law enforcement spoke briefly on the details of the enforcement period and emphasized the importance of using seat belts while driving.
Colorado's seat belt use rate is 86 percent, well below the national average of 90 percent. Last year, 220 unbuckled drivers and passengers were killed in crashes in the state, accounting for more than half of the 416 total passenger-vehicle deaths. In 2017, an estimated 70 lives could have been saved if everyone in Colorado had buckled up.