Ferber Joins CDOT's Highway Safety Office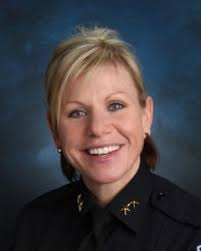 On Monday, April 16, Kim Ferber joined CDOT's Highway Safety Office. In her new role, she will be administering the Law Enforcement Assistance Fund (LEAF), reviewing and developing policies and procedures for standard field sobriety testing (SFST) and overseeing local agency compliance—which involves managing high-level grants and collaborating with her team and stakeholders to identify and implement strategies related to highway safety challenges.
Ferber recently retired as the division chief of Investigations/Support Services of the Littleton Police Department. She was responsible in part for managing criminal investigations, the 911 emergency operations center, records and the agency's national accreditation.
She developed her experience in traffic-related safety issues and impaired driving as a former motorcycle officer, a drug recognition expert (DRE), a standard field sobriety testing (SFST) instructor, and an intoxilyzer instructor and accident reconstruction expert.