Lock-In Contracts in B2GNow
Process map & training guides on how to lock-in project specific (PS), program specific (PGS), and non project specific (NPS) Professional Services contracts in B2GNow.
Lock-In Professional Services PS/PGS & NPS Contracts 
Training Guides
Training materials are in development and will be uploaded upon completion. Training guides correspond to step numbers in the process map. 
6-2 Enter All Subconsultants and Vendors
6-1 Review Contract/Task Orders, Update B2GNow, Send Award Letter to Consultant

6-3 Approve Added subconsultants and Vendors on Task Orders
State email address required to access Civil Rights documents
---
Process Map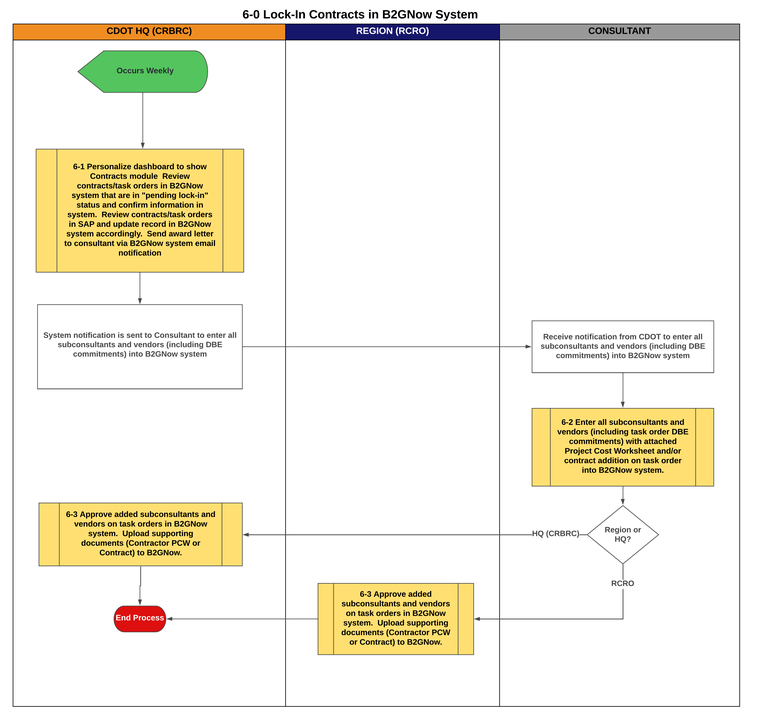 Download PDF of Lock-In Contracts process map (print-friendly)