Validate DBE Counting
Process map & training guides on how to validate DBE counting on project specific (PS), program specific (PGS), & non project specific (NPS) Professional Services contracts.
Validating DBE Counting (CUF) on Professional Services PS/PGS & NPS Contracts
Training Guides
Training materials are in development and will be uploaded upon completion. Training guides correspond to step numbers in the process map. 
8-5 Conduct Further Review of CUF 
8-6 Update Payments for Non-CUF Activities 
8-7 Upload Completed CUF & Notify CDOT PE/PM
State email address required to access Civil Rights documents
---
Process Map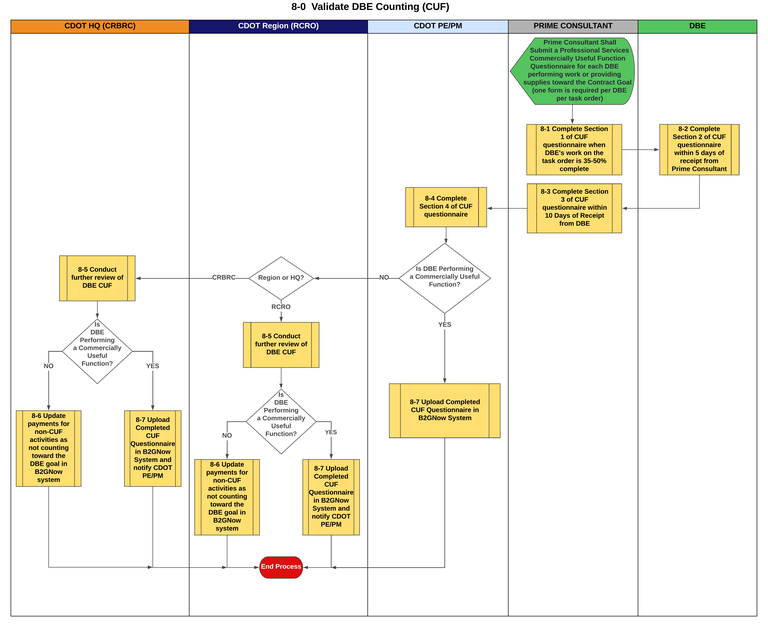 Download PDF of Validate DBE Counting process map (print-friendly)