Contract Modification Orders & DBE Participation
Contract modification orders & DBE participation training guides & process map for Local Agency construction projects.
Local Agency Construction Contracts
Training Guides
Training materials are in development & will be uploaded upon completion. Training guides correspond to step numbers in the process map. 
no training guides. Review process map for details. 
12-2 Review Submitted Information for Approval

Form 1415, Form 1420 and/or Form 1416
12-1 Submit Additional DBE Eligible Participation

12-3 Complete & Submit CDOT Form 1416 
---
Process Map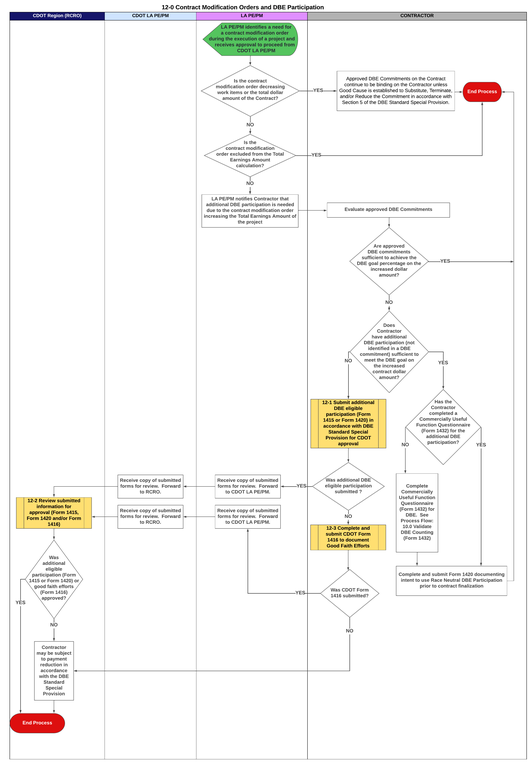 Download PDF of Contract Modification Orders & DBE Participation process map (print-friendly)