Flowchart 2B: LPA Reimbursement Process (for Engineering Services)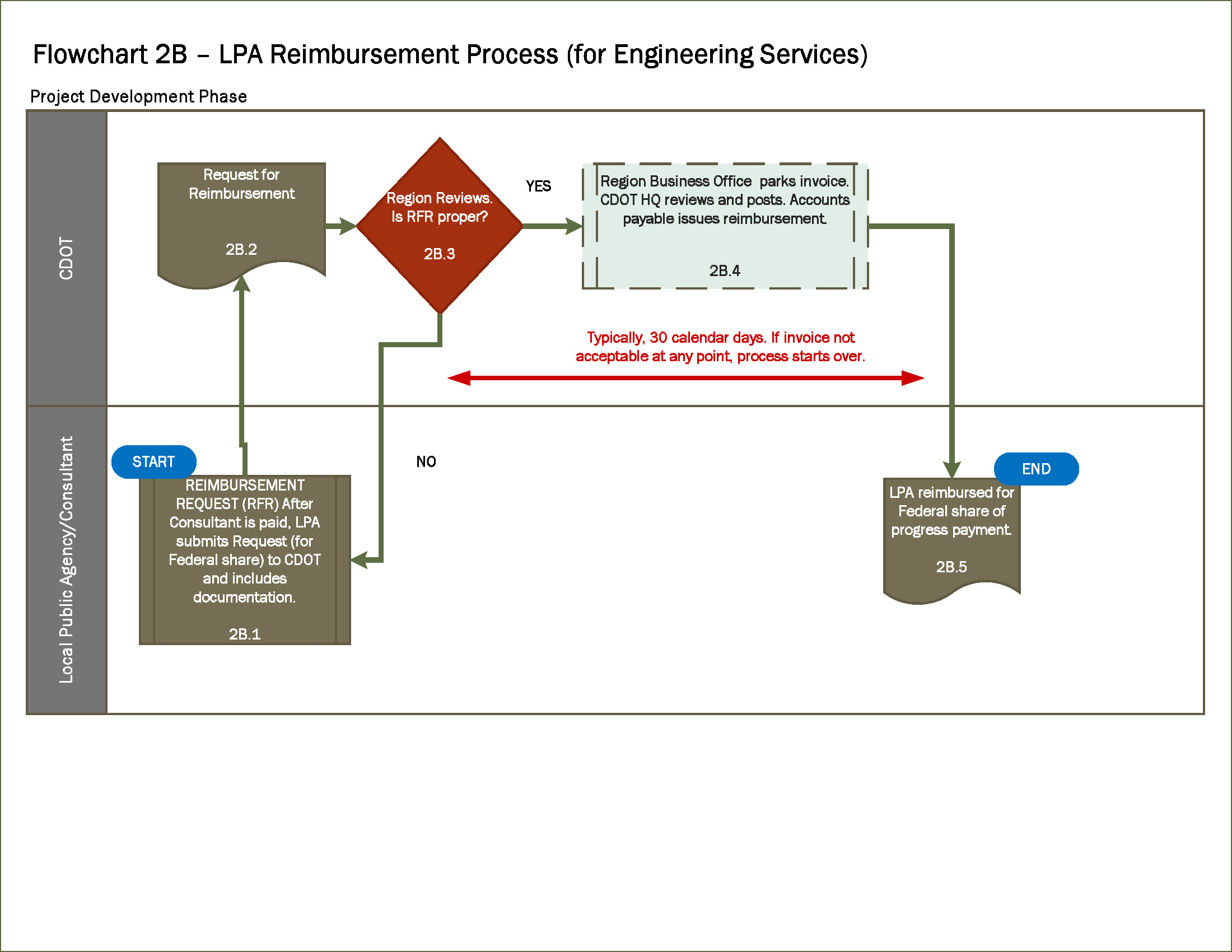 You can also dig more deeply into the separate pieces of the flowchart below.
---
Work performed on federal-aid projects prior to authorization is not eligible for federal reimbursement. You will be able to charge eligible costs to the project only after receiving notice to proceed from CDOT. You must also be cognizant of project end dates of each phase throughout the life of the project.
See the "Resources" section on this page for the following:
End dates
Frequently Asked Questions regarding reimbursements
Local Entity Payment Checklist
Sample local agency billing packages (Sample documents)
You will continually monitor the financial status of the project. If additional funds are needed, you are responsible for assuring the funds are available in as timely a manner as possible. Your agency is responsible to provide the additional funding unless federal participation has been approved. Please contact your CDOT project manager for help with any questions.
You should submit a request for reimbursement (billing charges) once a month to the CDOT project manager during project development and at project completion. The final bill for project development must be marked "FINAL." You will bill for 100 percent of eligible costs noting the percentage of local funding share. CDOT's project manager will verify the reimbursement according to the established matching ratio specified in the Intergovernmental Agreement (IGA). If applicable, there must be an itemized list of other miscellaneous project charges. These charges must be substantiated by the supporting documentation.
If the request for reimbursement is correct and properly supported with all pay documentation, it will take approximately 30 calendar days for CDOT to review and approve your project billings.