Project & Program Priorities
Click on the region of state you're interested in to learn more about the projects in that area. You can also download a project fact sheet by selecting a project from each menu.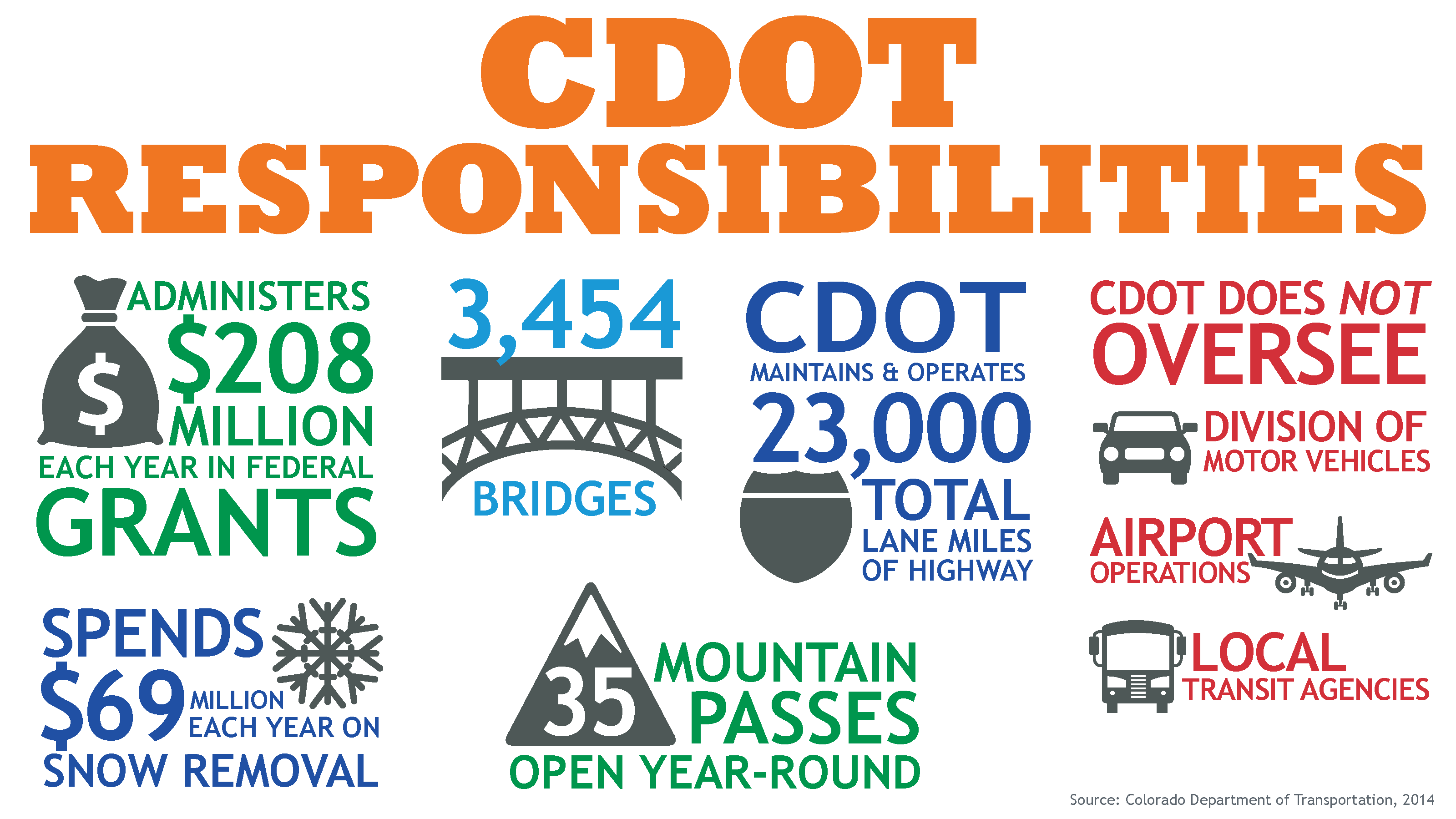 We often talk about how transportation should be easy, but the current reality in Colorado is that transportation is not easy. When you think about your commute, whether it's going to work or the store or the mountains, it's not easy.
Transportation affects everyone. Without a doubt, you've experienced a pothole, traffic congestion and snowy roads. You've likely been late to a meeting or appointment because of a crash. Transportation is often stressful and frustrating, but it shouldn't be. CDOT recognizes this and understands that we need to address our state's growing transportation needs. Getting to and from your destination should be easy.
That is CDOT's ultimate vision—to make transportation easy. When transportation is easy, there aren't delays, crashes, injuries or fatalities on our roads.
To move toward this vision, we've prepared statewide and regional transportation plans to outline what transportation can look like over the next 10 to 25 years. Ranging from highway expansions to vital bridge repairs to improving multimodal options, we've identified a lot of ways to improve your travel.
To learn more about our vision and the projects we'd love to work on, visit:
While we have the roadmap and vision, we face challenges on a daily basis. Learn more about these challenges.