Frequently Asked Questions (FAQ)

Division of Maintenance & Operations (DMO)
The Division of Maintenance and Operations works to keep Colorado's roads safe and open for motorists year-round. The scope of the Colorado DMO currently covers half of the Colorado Department of Transportation and accounts for 23% of CDOT's overall annual budget. These efforts range anywhere from keeping mountain passes open year-round, litter cleanup and making sure Colorado's transportation infrastructure can withhold environmental hazards, such as rockfalls, mudslides and avalanches. The Division of Maintenance and operations is also responsible for keeping all communication systems in working order to be sure all team members and motorists are up-to-date on the latest closures, incidents or storms.
The scope of the Division of Maintenance and Operations is varied and wide-ranging. The maintenance side of DMO keeps roadways, bridges, tunnels and more up to CDOT's high safety standards — and repairing or rebuilding infrastructure when it isn't. The Operations side of DMO handles day-to-day monitoring and operations on our roads, such as Traffic Incident Management and safety engineering. Operations efforts also include snow removal during winter storms and safety prevention measures like rockfall and avalanche mitigation.
DMO Operations staff work hard to keep more than 35 mountain passes open year-round. The operations to keep mountain roads safe and usable include Traffic Incident Management (responding to and clearing crashes and other emergencies), snow removal, and avalanche and rockfall mitigation.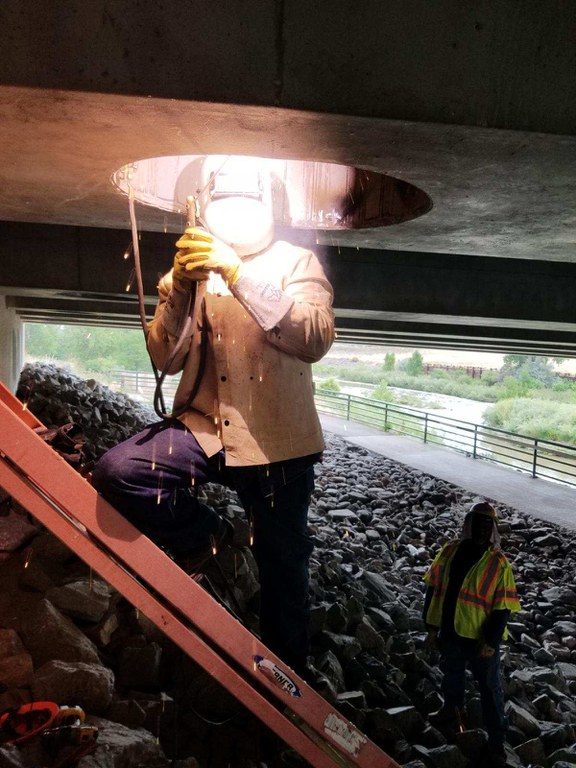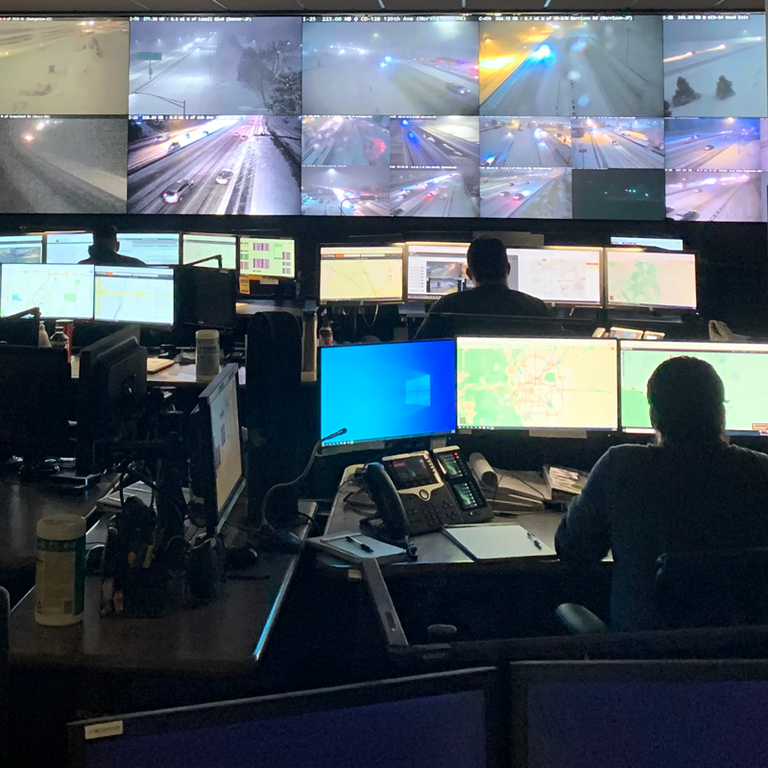 DMO & Technology
Advances in technology are crucial to improving the safety of our roads and reducing congestion. New technologies like expanding our fiber network connect people to data and improve the reach and speed of important information. The DMO relies on this information to give our crews real-time information, which our Operations teams can then relay to the traveling public. This can include weather updates, traffic incident reports, closures and more.
CDOT is invested in using new technologies to make our roads safer and more efficient. We are developing and implementing technologies that are responsive, reliable and pragmatic. Tools like the Advanced Traffic Management System use algorithms to provide better experiences for motorists. We are building one of the most advanced fiber networks in the country. We are using and experimenting with advanced GPS, meteorological and autonomous vehicle technologies as well.
Usually, the amount of ice on the roads depends on the intensity and the amount of snowfall a storm produces. During a snowstorm, temperatures can have an effect on the chemicals that we put on the road, such as deicers and anti-icers. CDOT works hard to keep roads and highways open and safe for the traveling public during winter storms.
CDOT conducts a variety of clean-up efforts to pick up litter in order for our roadways and the sides of highways to be safe and free of trash. However, it is all of our responsibility to keep our roads clean and never litter. We also have two full-time maintenance workers that work in all environments and weather conditions to remove graffiti from our highways.
CDOT is only responsible for removing snow and maintaining all US highways and interstates and does not usually plow local roads. In some instances, local city governments will pick up the responsibility of plowing US highways if they run through the jurisdiction of the city.
Potholes are a very common occurrence around the United States. They usually form voids due to defects in the subsurface of the pavement. As water soaks through these voids and cars travel on them, it slowly breaks down and forms a pothole. CDOT will make repairs to the potholes as soon as possible. To report a pothole, please visit codot.gov/travel/potholerepairs.
You can click on "Contact Us" at the bottom of our website. CDOT maintains only interstates and U.S. highways. For concerns regarding city and county roads, please contact your local government website.
CDOT is an agency with statewide impact. Every day, people use our roads or buy and transfer goods using our roads. We are a mission-driven organization with many career and growth opportunities, reasonable compensation, a strong benefits package, and job stability. To see open job opportunities, visit careers.codot.gov.
To view open job opportunities, visit careers.codot.gov to find an opportunity that interests you. There is a wide range of job opportunities that can help you to find the perfect match for your career goals and interests.
CDOT prioritizes making sure all employees and crew have a great place to work. We offer workforce housing in Frisco and Fairplay, college reimbursement for younger employees, skills pay, stipends and more.
Due to the number of projects and specific allocation of funds that go toward them, CDOT works with local governments to prioritize construction projects. CDOT will always follow a state-wide process to choose the projects that are prioritized over others.
Colorado's population is booming — by building more lanes, these highways will only fill up with more people years into the future. We continuously work to find innovative solutions to maintain our roadways while decreasing congestion, such as Express Lanes.