Highway Maintenance Degree
Get your Associates Degree online in Highway Maintenance Management
Front Range Community College (FRCC) offers the nation's first-ever two-year college degree in highway maintenance management. This program is a great way to advance your skills in maintenance here at CDOT. Upon completing the program, you will receive an Associate of Applied Science degree in Highway Maintenance Management. 
Because many of FRCC's students already work in highway maintenance, its program offers several benefits. All courses can be taken online, meaning you will be able to accommodate your work and class schedules. FRCC also offers credit for work experience, meaning you might graduate more quickly. 
CDOT's Education and Professional Development Reimbursement program provides financial assistance to employees who are pursuing a degree or certificate program, and for obtaining or maintaining a professional license or certification. Those who are interested in pursuing the Highway Maintenance Degree will be eligible for tuition reimbursement. 
AAS Highway Maintenance Management
Program Location: Online
Total Credits: 60 credits (4 semesters)
Learn leadership and technical skills in this two-year program. With this degree, you'll be able to apply for management positions in highway maintenance. You'll study project management, supervision and team-building strategies. Your studies will include: 
Highway maintenance safety
Highway asset management
Project management strategies
Supervision and leadership principles
Communication skills
For additional information, visit Front Range Community College's website here. 
---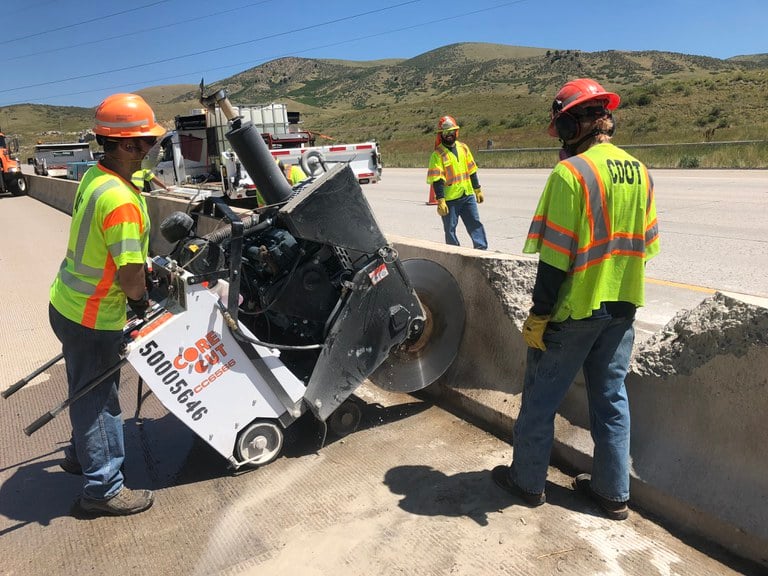 What You Will Learn
Upon completion of the program you will be able to: 
Demonstrate knowledge of highway maintenance and operations activities performed on national, state, county, municipal and rural roadways. 
Implement and oversee programs and processes to ensure the safety of workers and the public.
Interpret and implement traffic control plans in highway maintenance work zones and emergency work zones while providing traffic control for other entities, such as the Colorado State Patrol.
Identify proper preventative measures and preservation treatments to maintain asphalt, concrete, and gravel roads. 
Implement asset management practices to make the most effective use of financial, equipment, material, and staffing resources to achieve highway maintenance project goals and objectives.
Manage highway maintenance projects by effectively planning, implementing, controlling, evaluating, and leading activities. 
Implement human relations strategies, such as motivating employees, handling customer complaints, and effectively resolving workplace conflicts. 
Communicate effectively orally and in writing with managers, employees, contractors, other government agencies, the public and other stakeholders. 
Make decisions and manage organizational resources based on principles of corporate and social responsibility. 
Develop knowledge and skills in one or more highway maintenance specialty areas: highway engineering technician; highway materials and structures; highway equipment operations and management; environmental protection; and incident management, emergency management, and weather events. 
"I was in my early 20s with a baby on the way when I saw that big orange snow plow. I thought about how it would be a fun job to have. I looked into it more and decided to apply for a position at CDOT. My CDOT career began as a Highway Maintenance Specialist out of the Morrison Patrol. In 2006, I joined the Bridge Crew and learned everything there was to know about Colorado's bridges and how to keep them safe. I served as a Bridge Crew member for the next 10 years, being promoted to Highway Maintenance Supervisor and then to Maintenance Foreman in 2015. In 2017, I transferred to the northeast Colorado region as a new Maintenance Foreman for their Bridge Crew and worked for another year until I was promoted to Deputy Superintendent for the Specialty Teams.

So here I am with 21 years of service to CDOT as a Deputy Superintendent with numerous acknowledgements, accomplishments, and awards for individual, teams, and projects that I have been a part of. With CDOT's vast assortment of training, classes, courses, etc. I was able to utilize them to enhance and maximize my knowledge and apply what I learned to my career. For instance, I am one of two in CDOT who is a Licensed Welding Inspector. When I meet people at job fairs or outside of work, and they ask me why I work for CDOT, I tell them a little bit of my story, and I let them know CDOT is truly family because everyone you meet will add to your career in some way." - Steve Pineiro, Northeast Colorado Deputy Superintendent

Years with CDOT: 21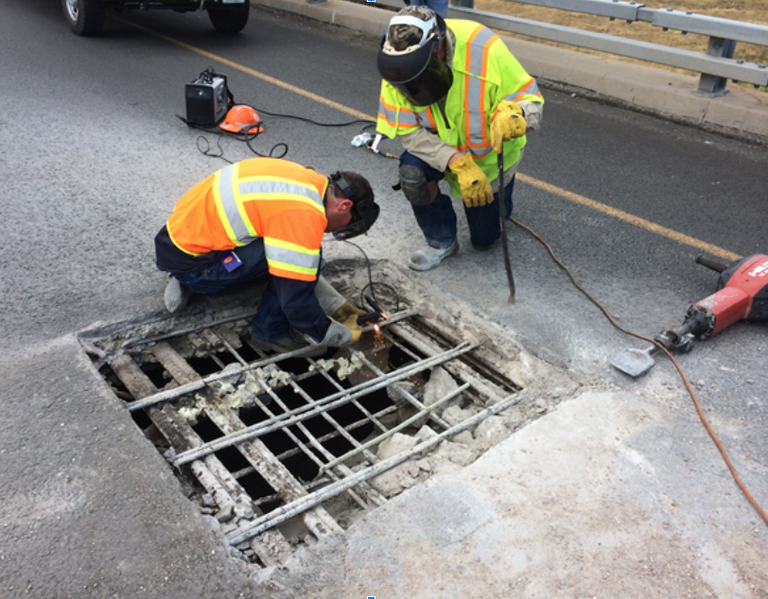 Steve Pineiro welding rebar as part of emergency repairs on Highway 58 in Golden.
Steve's Career Path
Highway Transportation Specialist 
Maintained areas in Morrison, CO.
Bridge Crew - Engineering Physical Science Assistant 
Maintained and responded to emergencies on bridges in the Denver metro area.
Highway Maintenance Supervisor 
Maintained and repaired bridges in the Denver metro area.
Maintenance Foreman/Area Supervisor 
Worked in a leadership position for the Bridge Crew in the Denver metro area and then transferred to the northeast region to serve as a Maintenance Foreman for that region.
Deputy Superintendent
Serves as the Deputy Superintendent for the Specialty Teams in northeast Colorado, which includes the Bridge Crew.