Seven things you didn't know about CDOT
The Colorado Department of Transportation has a continuous impact on the lives of motorists statewide. While people may have some idea of what CDOT does, they may not know the importance and the full scope of what we do. We do more than build infrastructure and repair potholes. CDOT prioritizes continuous advancement with the use of state-of-the-art technology and also faces the challenges of Colorado's unique climate and environment. Keep reading to learn more:
CDOT works around the clock

Maintenance and operations teams at CDOT work 24 hours a day to monitor highway systems and provide real-time traffic updates for motorists. Since highways are in use at all hours of the day and night, and weather can come at any time, our team is always prepared to give the next update.

The tasks of the Traffic Operations Team include emergency dispatch, highway repairs, maintenance requests and safety patrols. These tasks require CDOT crew 24/7 to ensure motorists have safe and reliable options for transportation. While our Traffic Incident Management processes provide deep insight, it is the people of CDOT who are always prepared and quick to respond.

During the winter season, the Winter Operations Team works tirelessly to provide weather updates. Our meteorologists forecast snowfall and guide controlled avalanche blasting, and inform CDOT snow fighters on current road conditions. The more information we can gather and share, the better our snow fighters can be at the right place at the right time with the right resources to increase safety and traffic flow in harsh winter weather conditions.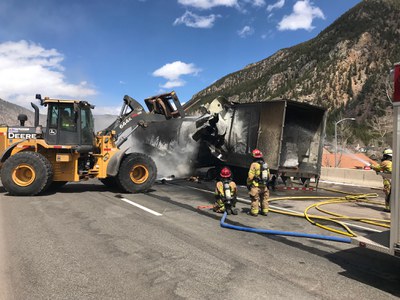 CDOT is driven by people and technology.
Nationally, CDOT is a trailblazing department of transportation. Our department has been using some technology for over 20 years that many other departments of transportation have just begun using. With this in mind, we take pride in our place as thought leaders in the industry.

The Intelligent Transportation Systems (ITS) branch of CDOT is responsible for maintaining, operating and designing all the technology used for the highway systems. While much of this technology is crafted and run by real people, these technologies help to provide real-time data, reduce travel times and create a safer driving environment for motorists.

We use updated technology to help our department of transportation be decisive and responsive. With these devices, CDOT is provided updated information to update message boards on the roads, prevent crashes and better communicate with the traveling public. We are literally making our roadways smarter.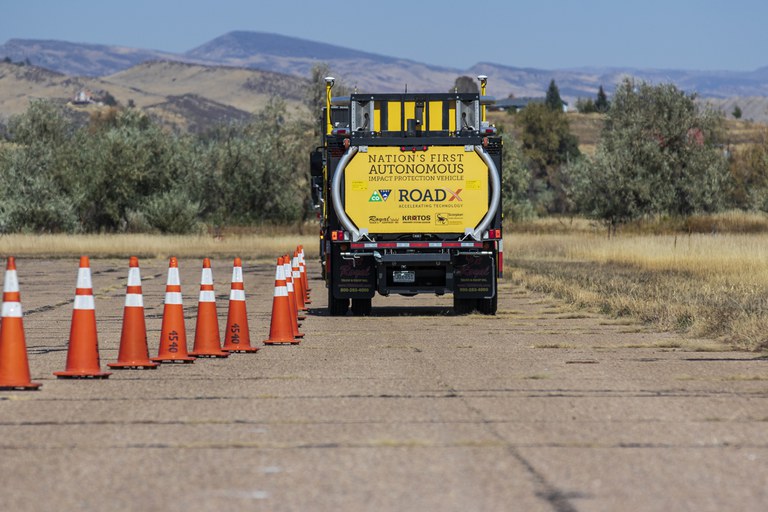 We provide maintenance on many environmental hazards unique to Colorado.
Colorado is home to many unique geographical features and environmental hazards. With all of our beautiful mountain ranges comes the risk of avalanches and rock falls, and our state's altitude and everchanging climates have a history of bringing severe snowstorms. CDOT is in charge of keeping an eye on these hazards, as well as preventing them, to keep the safety of Coloradans at the forefront of our priorities.

Avalanche mitigation, or the process of performing controlled blasts on mountain fronts prone to avalanches, is a large task of CDOT's in coordination with the Colorado Avalanche Information Center during the snowy months in Colorado. This prevention of random or sudden avalanches helps to decrease the risk of their occurrence while also keeping our winter travelers, skiers and snowboarders in the backcountry safe. Throughout the year, CDOT monitors 278 of 522 avalanche paths.

CDOT also oversees the prevention of rockfalls and rockslides. Large rocks falling onto the highway not only puts travelers at risk, but they can also damage roadways. In order to help unforeseen rockfalls or rockslides, CDOT removes loose rocks from mountain slopes. This job is done during the day to keep both you and our crews safe while on the road.

CDOT learns from the past and looks to the future to make our state's travel and infrastructure resilient against many of Colorado's environmental hazards — floods, mudslides, rockfalls and avalanches.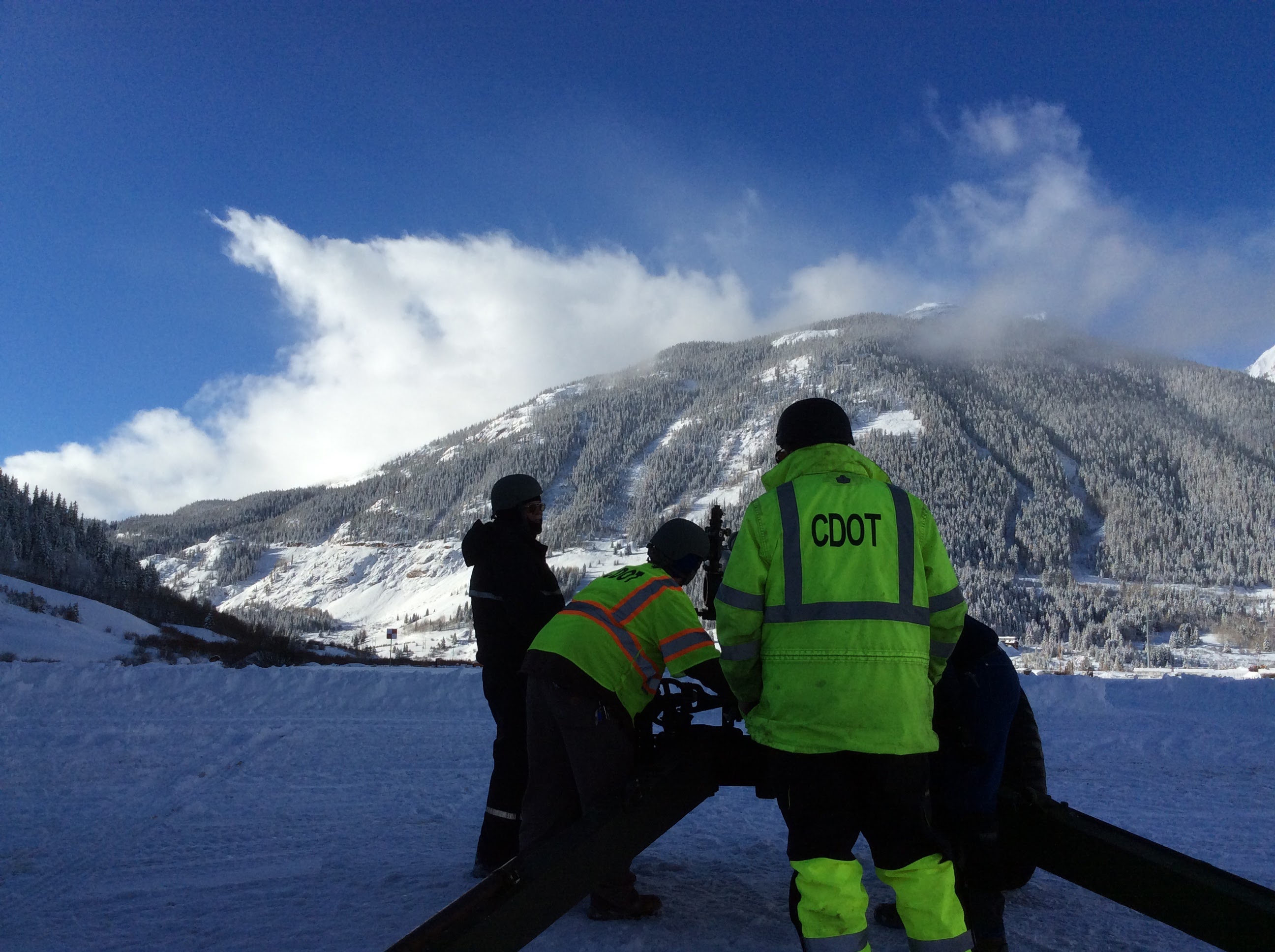 We spend roughly $69 million on snow removal — annually.
Colorado is well known for its snow activities, such as skiing and snowboarding. Providing access to Colorado's best means lots of snow removal during the winter months. CDOT spends nearly $69 million on snow removal every year to provide the best snowplows and the utmost safety on the roads. We work hard to keep our roads open during inclement weather so travelers can get to where they need to go safely.

CDOT is looking for snowplow drivers to remove snow and keep our roads safe during storms across the state. Want to be closer to the action? Visit www.GovernmentJobs.com/Careers/Colorado for more information on CDOT job openings.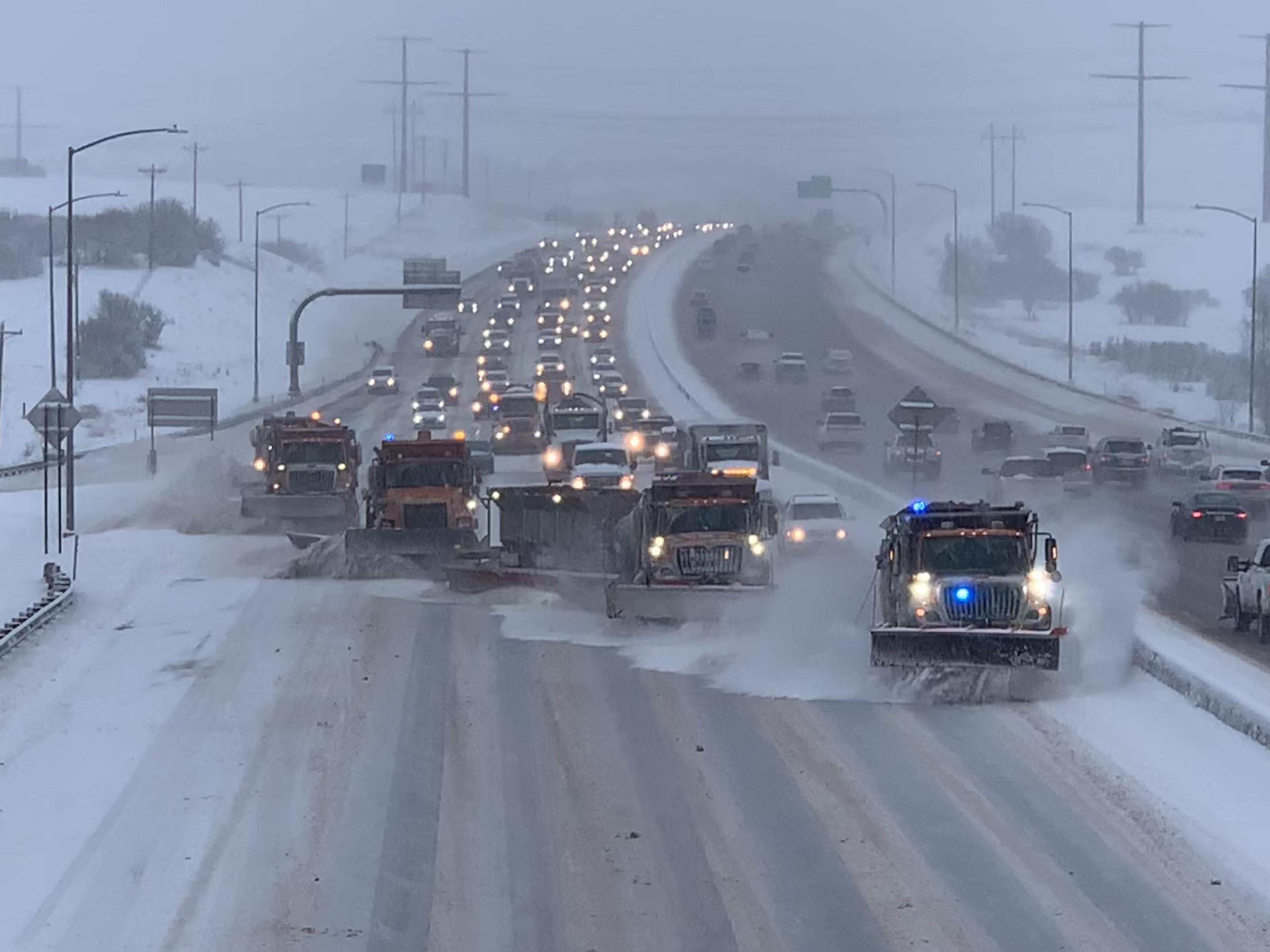 We build houses.


Home prices and the cost of living have risen fast over the last decade in Colorado. In particular, our workforce has struggled to find affordable housing in mountain communities. So, in addition to subsidizing housing costs for employees in some areas, we've started to build workforce housing from scratch.

We will soon offer free or discounted condominiums in Frisco and free housing options in Fairplay. Budgeted at 12.5 million dollars, there are plans to build 22 condominiums in Frisco, 11 of which will be used for CDOT workforce housing. This particular plan is looking to split the budget and number of apartments evenly with Frisco's local government. CDOT is contributing three million dollars toward this region's plan.

Fairplay — located directly on the backdoor route to ski country — housing plans are budgeted at 6 million with hopes to build 14 to 16 townhomes on 1 acre of CDOT-owned land. Originally home to one of our maintenance buildings, it will soon be home to our DMO crews to prepare to handle mountain traffic. Groundbreaking for the workforce housing project will take place in early 2023.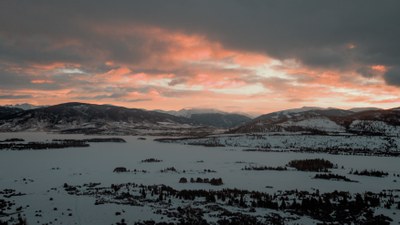 CDOT maintains 3,447 bridges.

Did you know? A bridge's lifespan is only about 50 years. Bridges face lots of wear and tear, and it is our duty to make sure they always meet safety standards.

We work hard to maintain these structures and provide safe and reliable travel for motorists every day. While 50 years may seem like a long time, in the eyes of CDOT, this means prioritizing the maintenance of the bridges you use every day are always sturdy and reliable.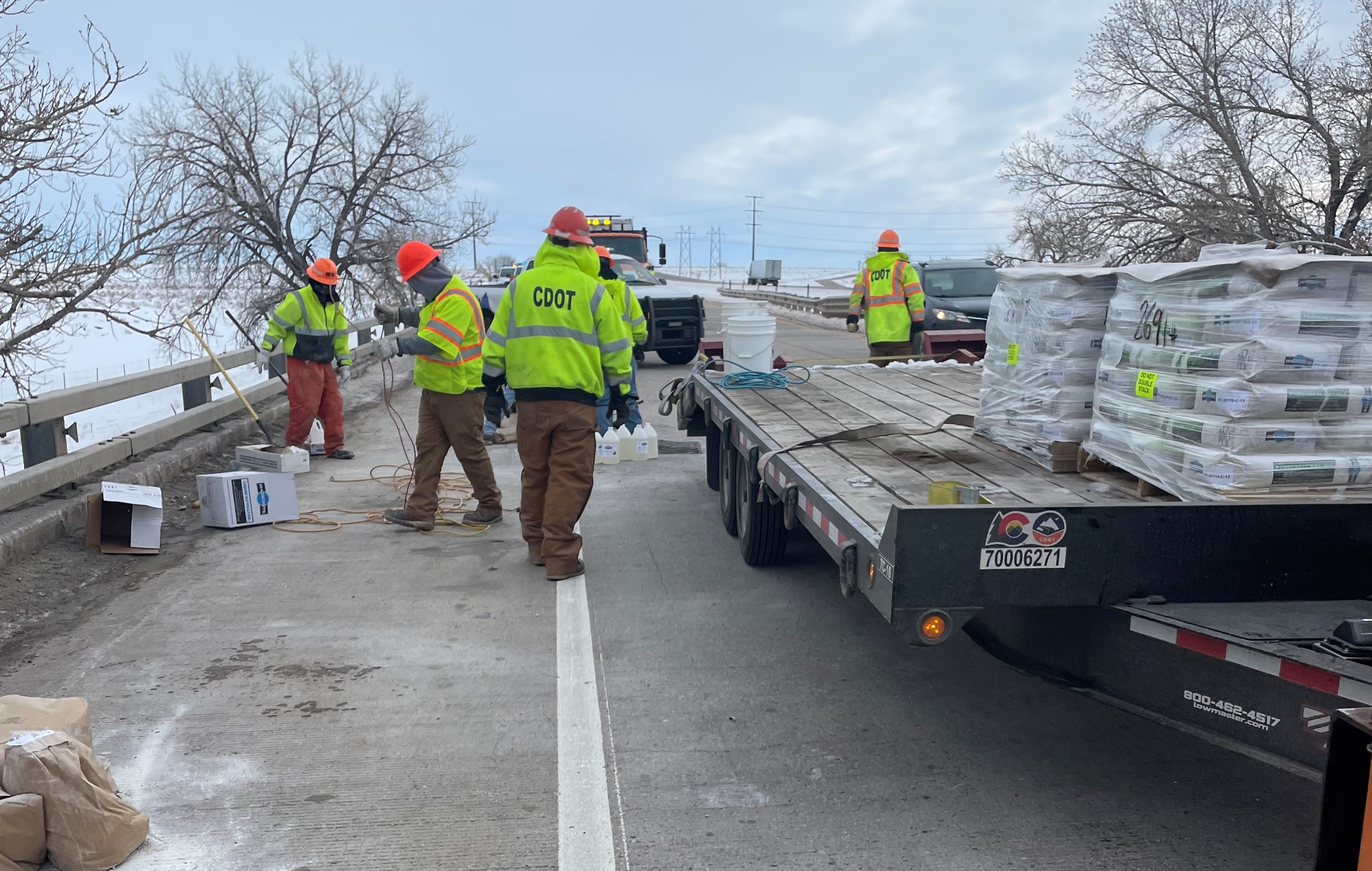 We maintain and uphold a Tribal Coordination Plan.
CDOT recognizes that Colorado is home to two Tribal Nations: The Southern Ute Indian and Ute Mountain Ute. These Tribal Nations are federally recognized and are located in southwestern Colorado.

In 2019, CDOT discussed transportation systems that serve these Tribal Lands and continuously coordinates with the Southern Ute Indian and Ute Mountain Ute Tribes regarding upcoming and ongoing projects.

These tribes are represented on the Statewide Transportation Advisory Committee (STAC) and provide a considerable economic force "with their diversified tribal enterprises that provide employment for tribal members, as well as others in the region" (Colorado Department of Transportation, Transportation Plan, 32).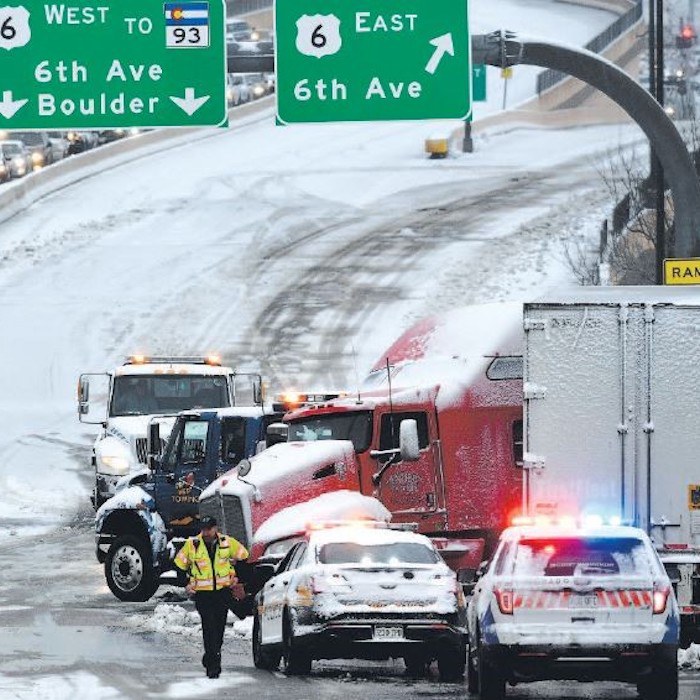 CDOT is so much more than transportation. While fixing potholes and keeping litter off our roadways is a large part of what our department does, it is not all that we do.