I-25 North Express Lanes | US 36 to 120th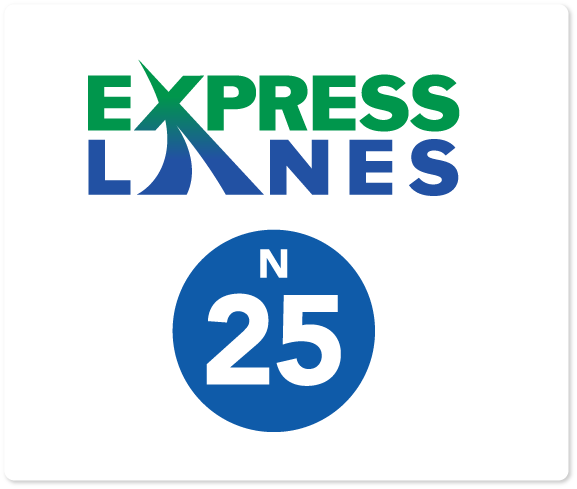 About the Express Lane
The I-25 North Express Lanes currently are open between US 36 and 120th Avenue, running one lane in each direction, alongside general-purpose lanes. The US 36 Express Lanes connect to the reversible Central I-25 Express Lanes between US 36 and downtown Denver.
How to Use the Express Lane
I travel in a:
Pay a toll, either as a solo driver, or as a driver and one passenger.

HOV/Carpoolers must have an ExpressToll account and Switchable HOV transponder, as well as a driver plus two or more passengers to use for free.

Motorcyclists can use the Express Lanes for free without a pass.

Bus and other transit can travel in the Express Lanes.
---
CORRIDOR BASICS


Lanes are open 24/7, but connect to I-25 Central Express Lanes, which are reversible running to Denver in the morning and to Boulder in the afternoon. These lanes opened in March 2016, from 120th Avenue to existing I-25 Central Express Lanes in Denver, which end at US 36.
HOV/carpool, toll and transit options are available; motorcycles ride free.
Uses a dynamic pricing system in which tolls can change in price depending on the time of day.
Overhead signage indicate current toll prices. Tolls are collected through ExpressToll account or License Plate Toll.
Drivers can enter this section of the Express Lane in different locations between US 36 and 120th, but pay only the toll price once to use the North I-25 Express Lanes from US 36 to 120th Avenue.