Follow Your Favorite Snowplow on Plow Tracker!
As Team CDOT is getting ready for winter, so is COtrip! Users can not only turn on the Plow Tracker layer to see what routes CDOT snowplows are taking on COtrip.org, but now there are also the new snowplow nicknames on both the website and the COtrip Planner app! Tip: As trucks come online and offline, so will our celebrity snowplows (there's only 22). Access the list of names below!
Join the Fun on Social Media
Follow @ColoradoDOT social media channels, and over the next few months, Communications will be showcasing the celebrity plows on Twitter, Instagram, Facebook and TikTok! Be sure to follow along and join the conversation by commenting/liking your favorite snow plow this winter season!
---
2021 Contest Winners
Thank You Students!

The first-ever Name That Plow Contest sponsored by the Colorado Department of Transportation and Governor Jared Polis is now complete. Thank you to all students who submitted such great ideas for names of our new fleet of snowplows!
View Photos of the 2021 Contest Winners
Thanks to the creative ideas of Colorado kids across the state, 20 new plows in the CDOT fleet will receive names as part of the inaugural Name That Plow contest. Those 20 winning names, which were chosen from more than 1,100 entries, are as follows: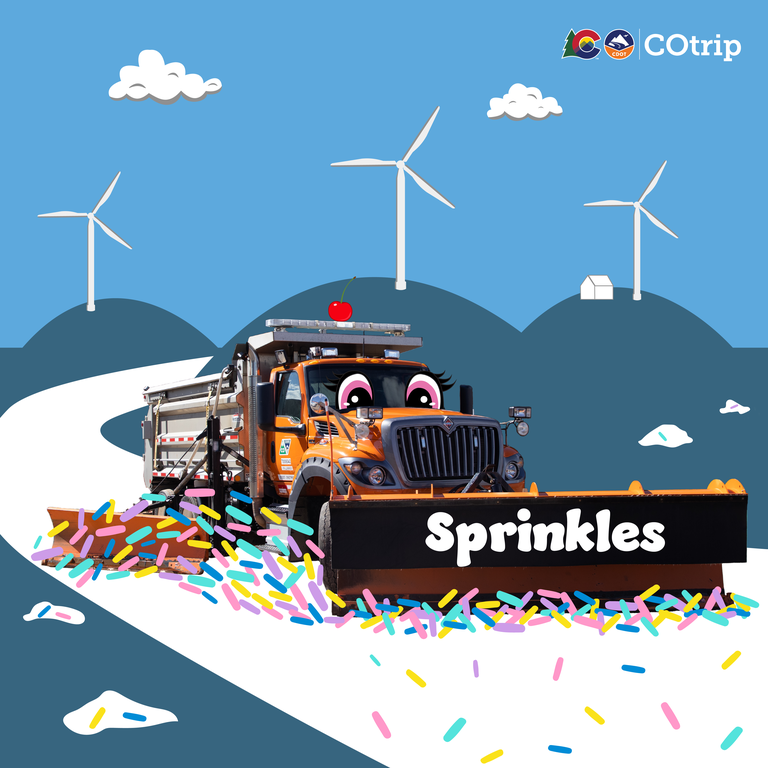 Sprinkles
Location: Pueblo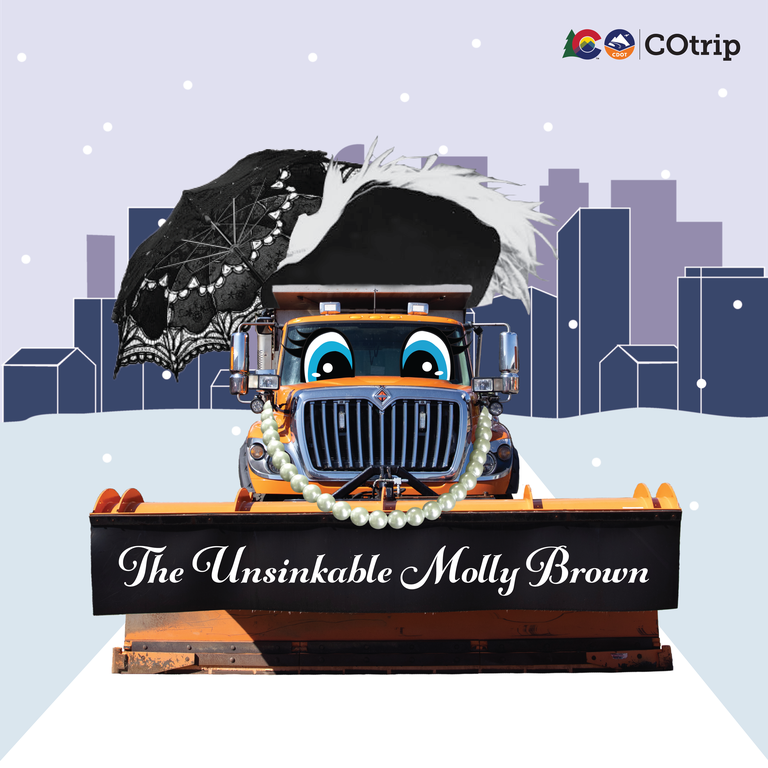 The Unsinkable Molly Brown
Location: Denver Metro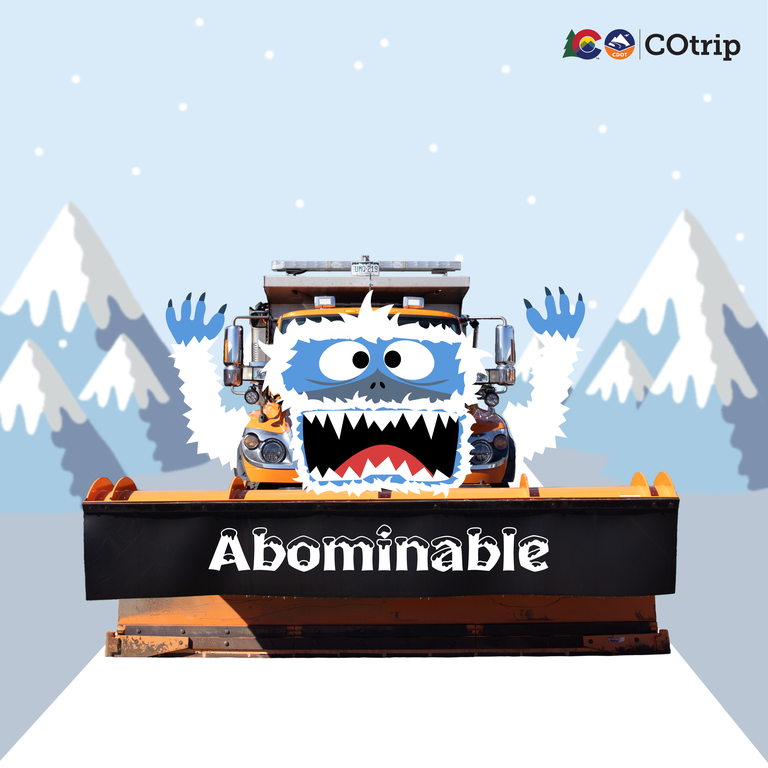 Abominable
Location: Silverthorne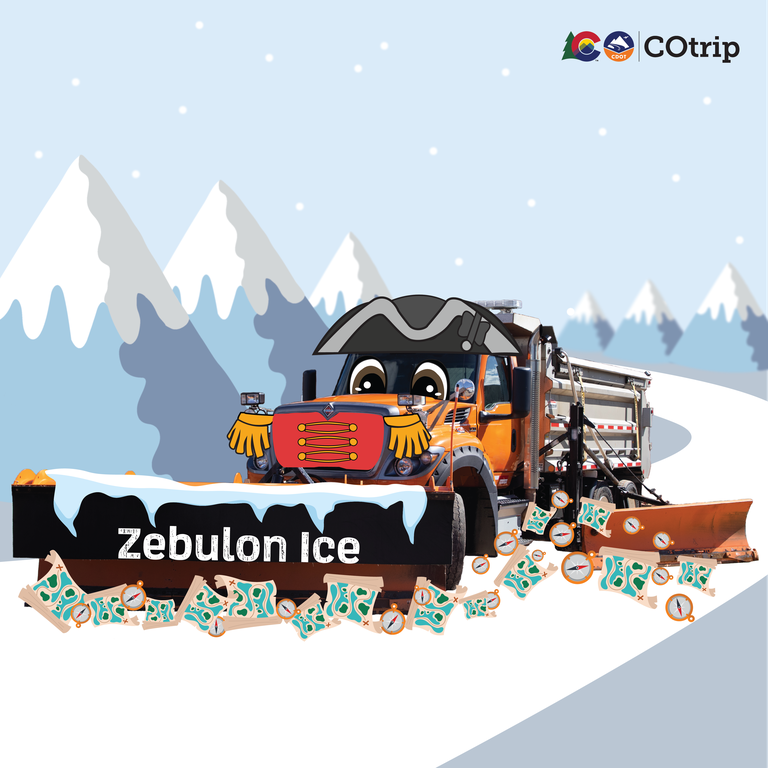 Zebulon Ice
Location: Southeastern Colorado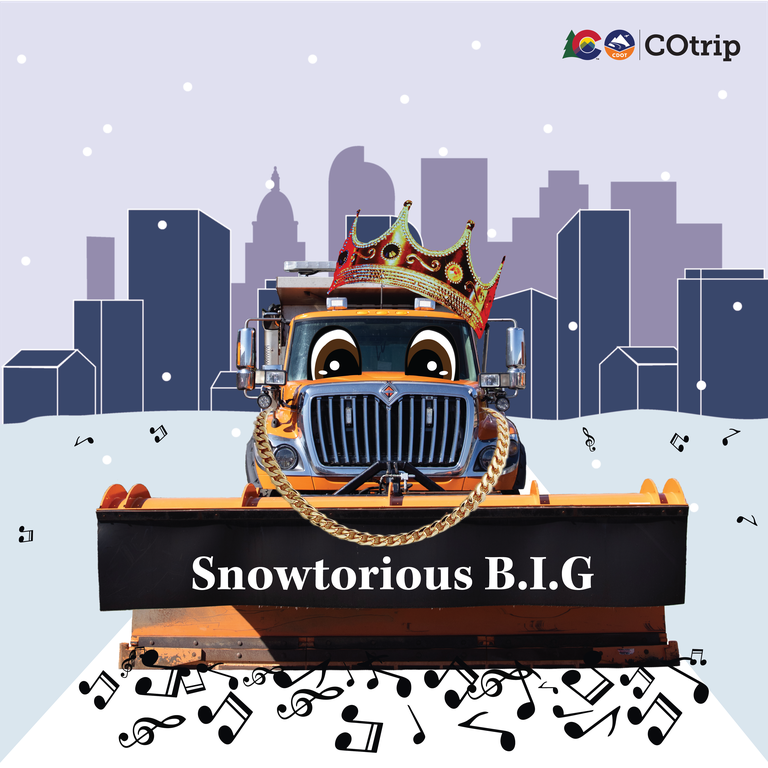 Snowtorious B.I.G.
Location: Golden to Silverthorne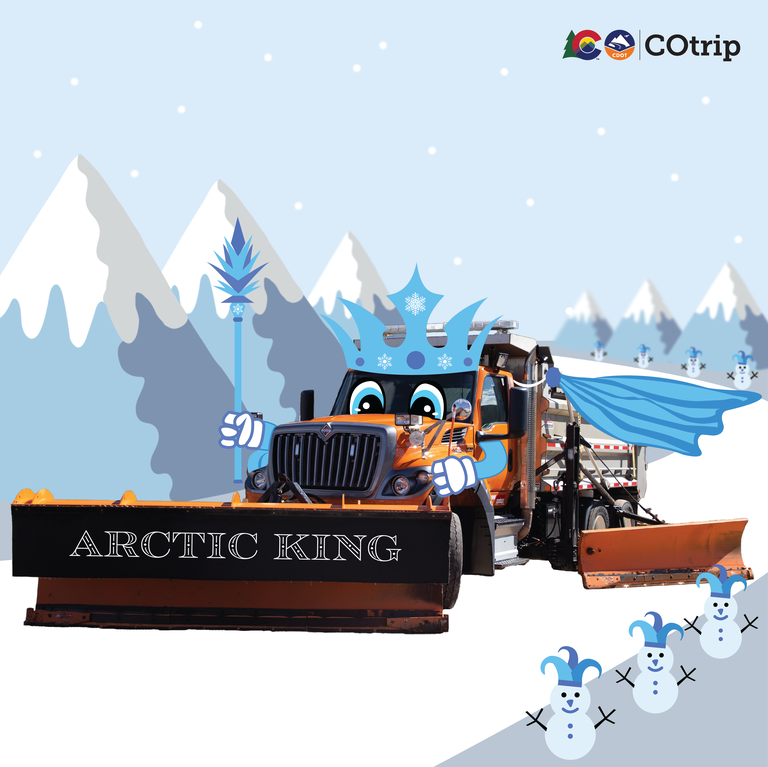 Arctic King
Location: Denver Metro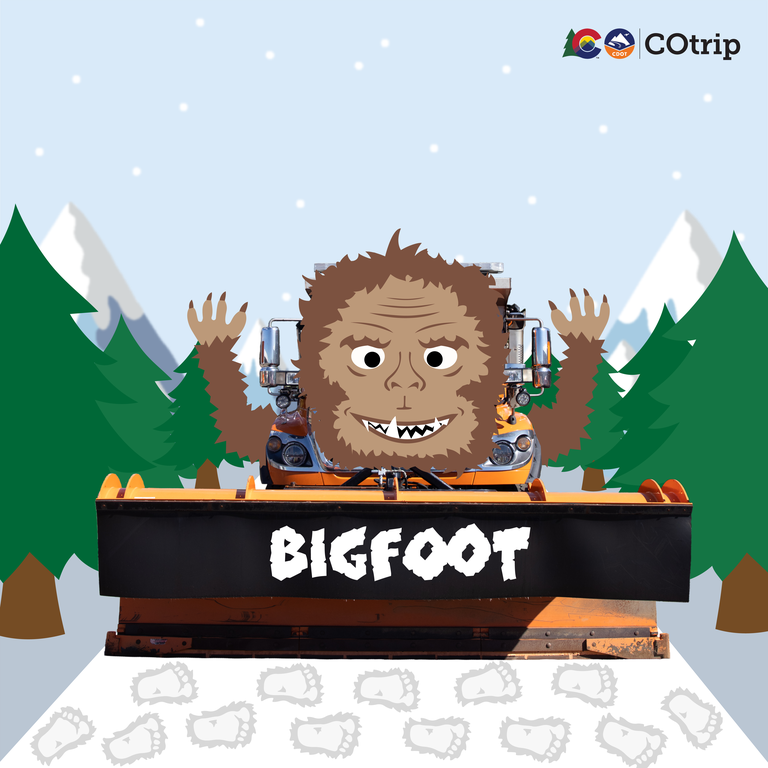 Bigfoot
Location: Denver Metro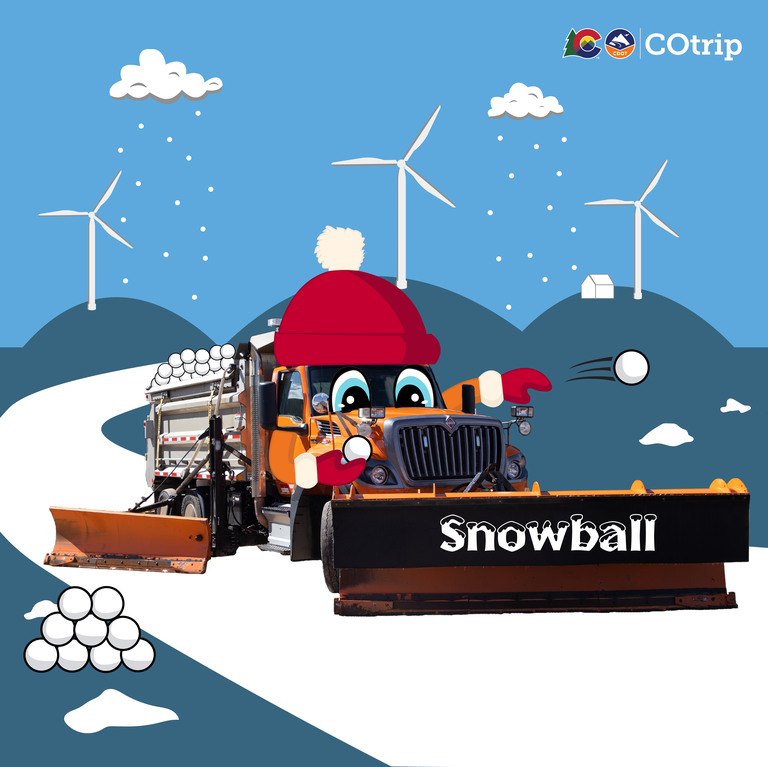 Snowball
Location: Southwest Colorado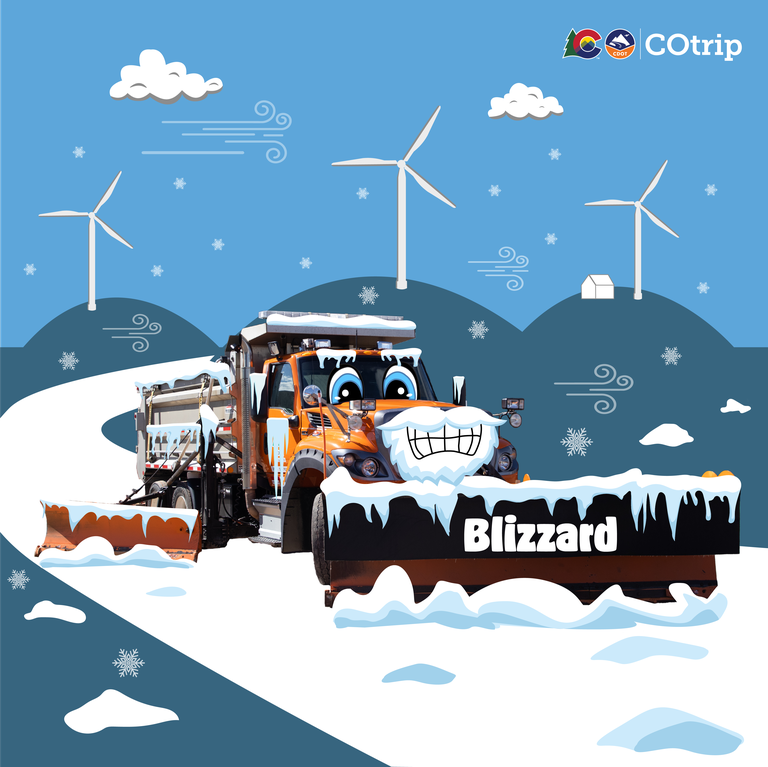 Blizzard
Location: Northwest Colorado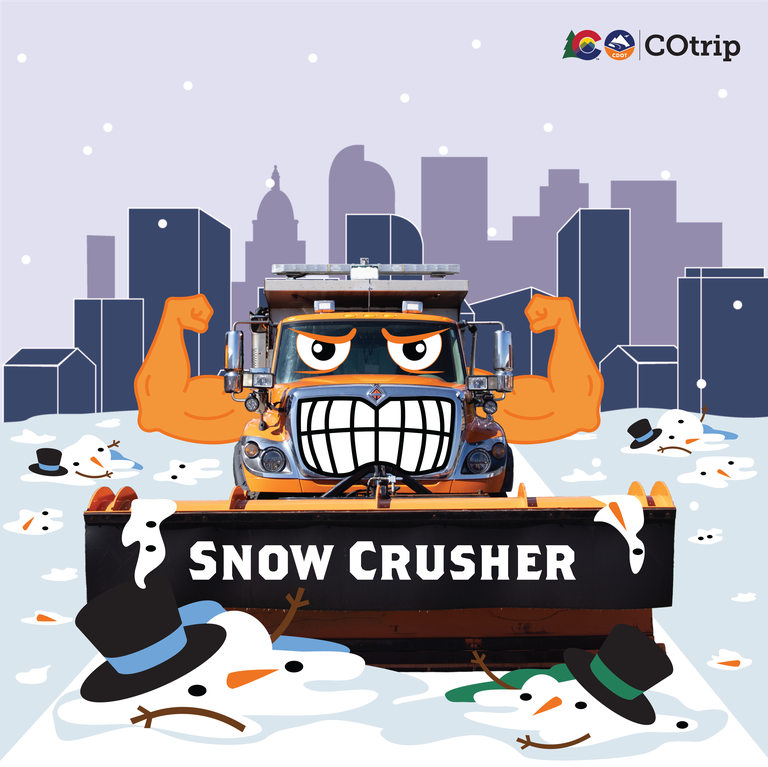 Snow Crusher
Location: Greeley to Fort Collins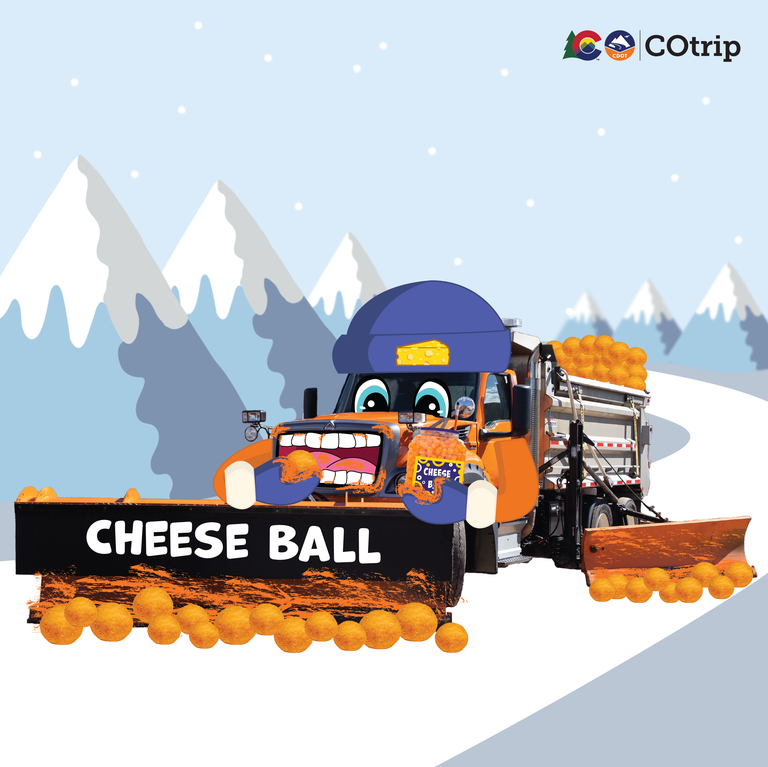 Cheese Ball
Location: Grand Junction to Silverthorne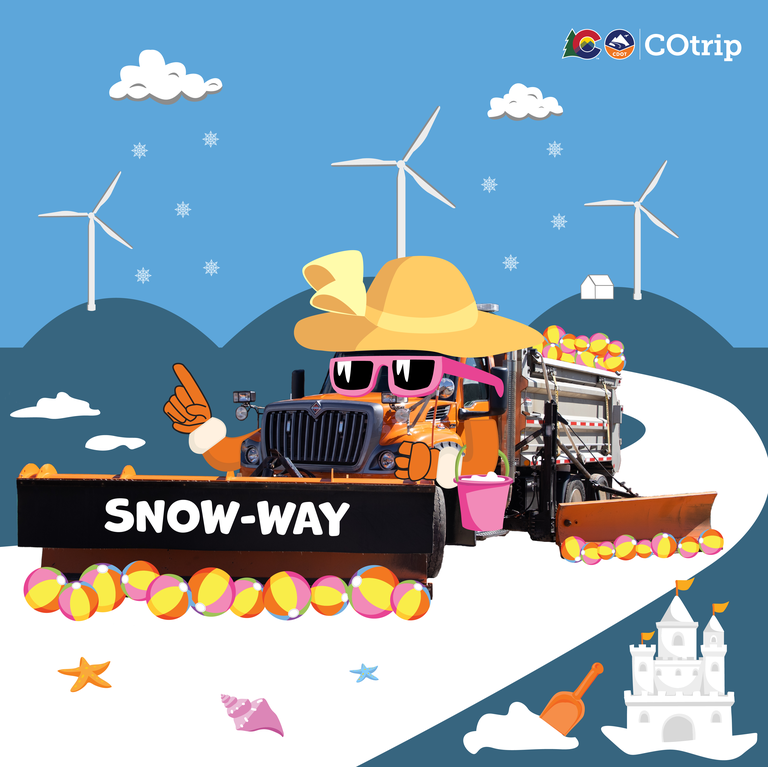 Snow-way
Location: Denver Metro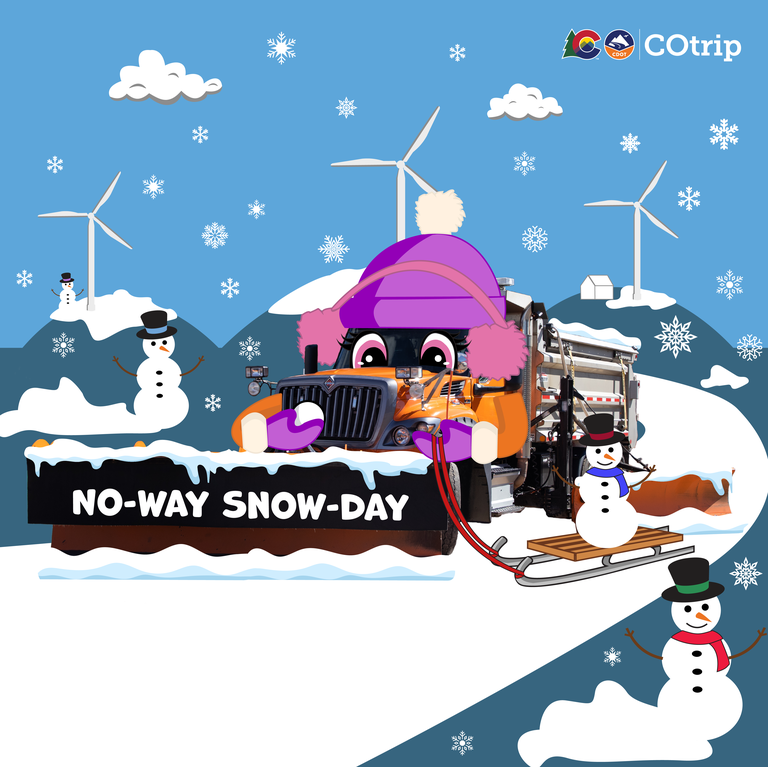 No-way Snow-Day
Location: Pueblo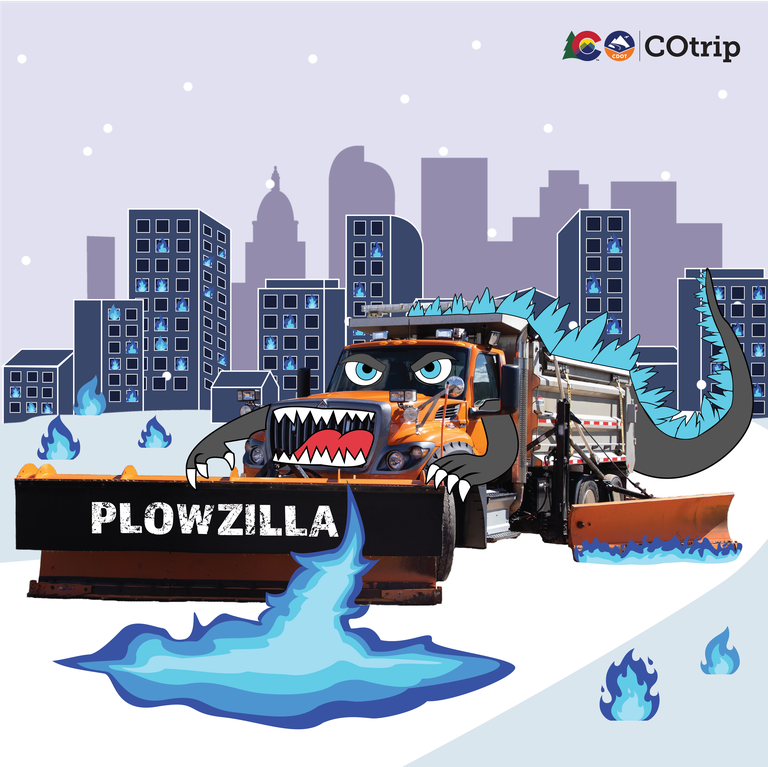 Plowzilla
Location: Denver Metro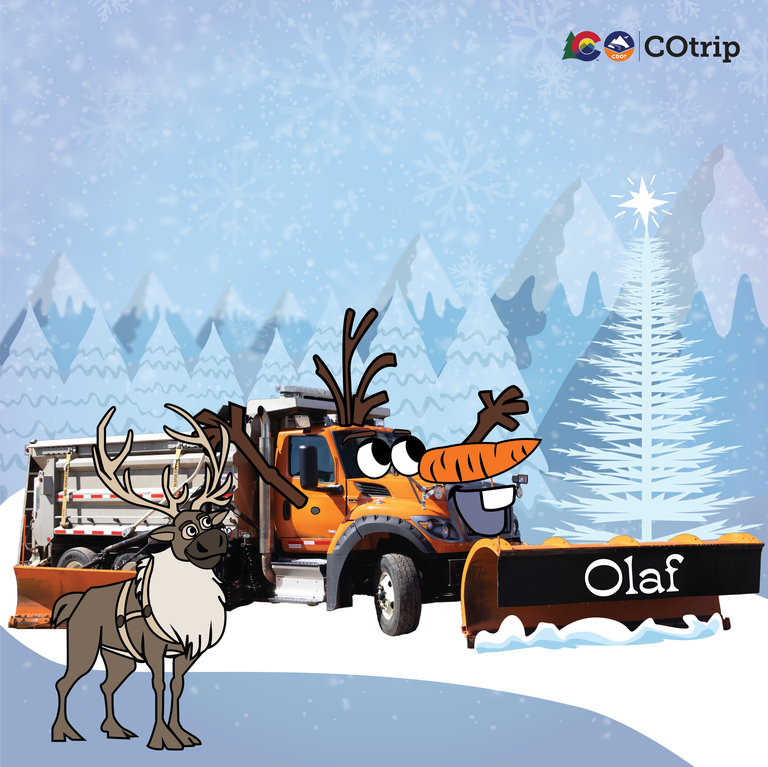 Olaf
Location: Grand Junction to Silverthorne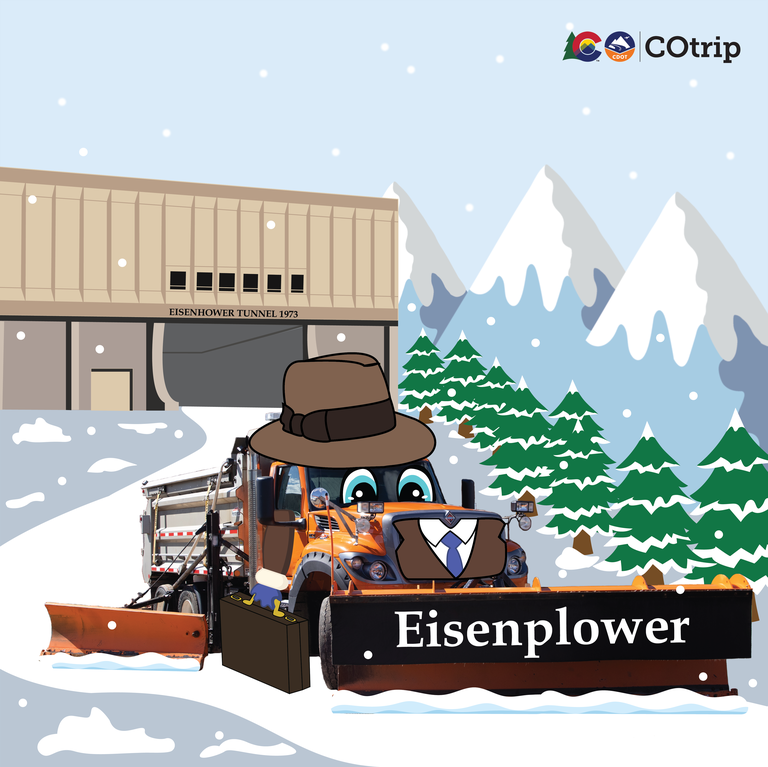 Eisenplower
Location: Golden to Silverthorne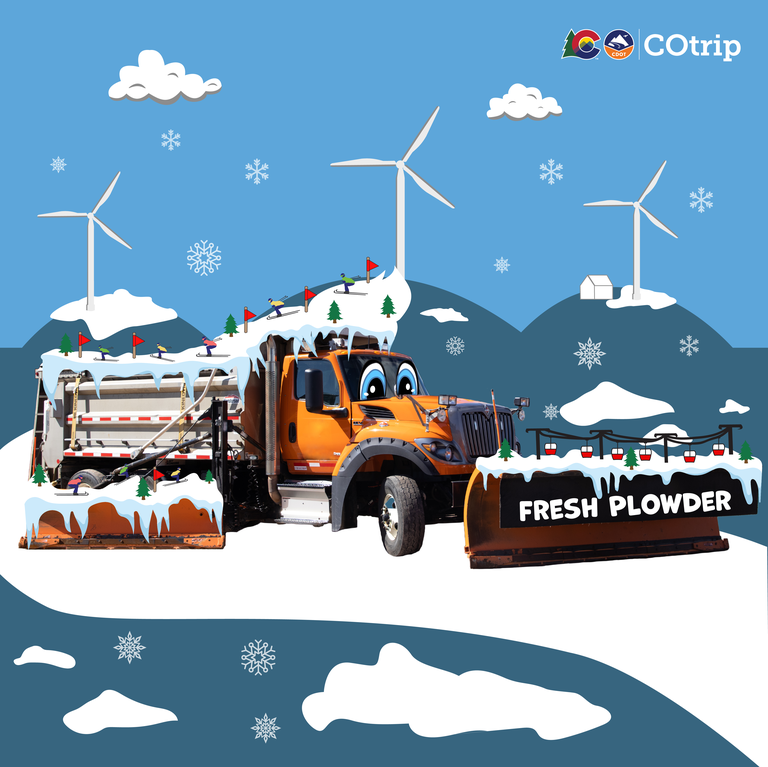 Fresh Plowder
Location: Greeley to Fort Collins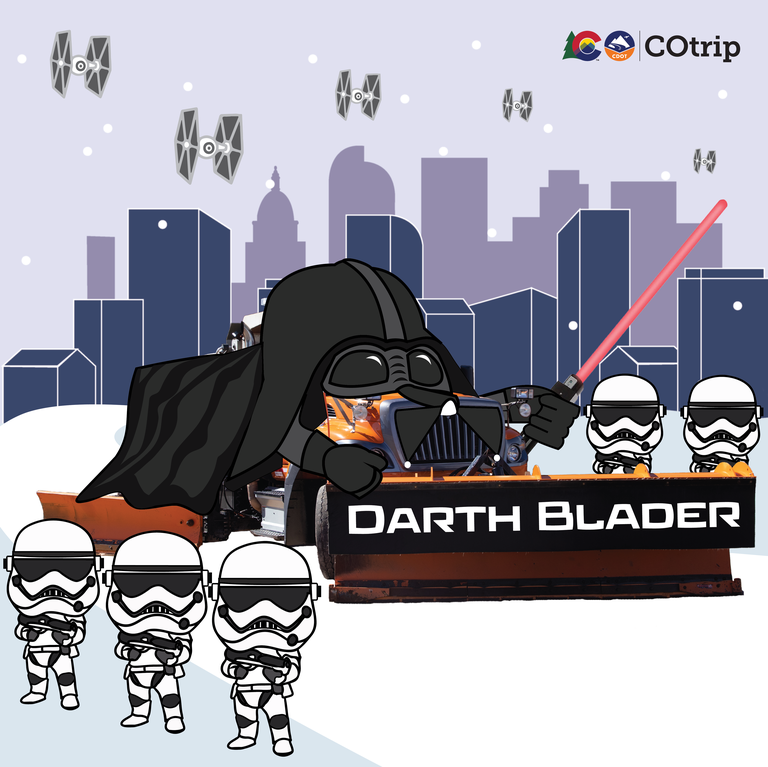 Darth Blader
Location: Golden to Silverthorne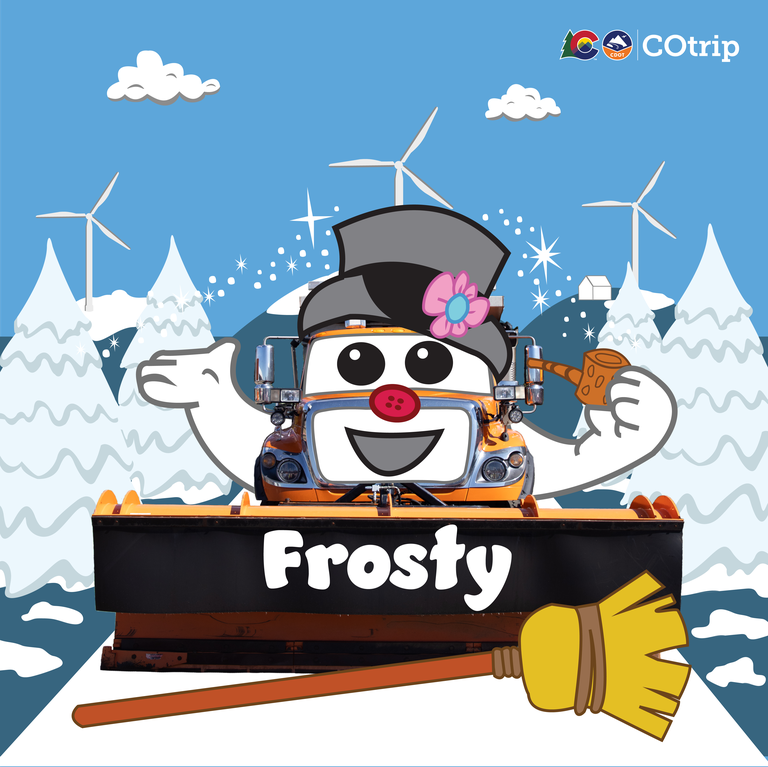 Frosty
Location: Greeley to Fort Collins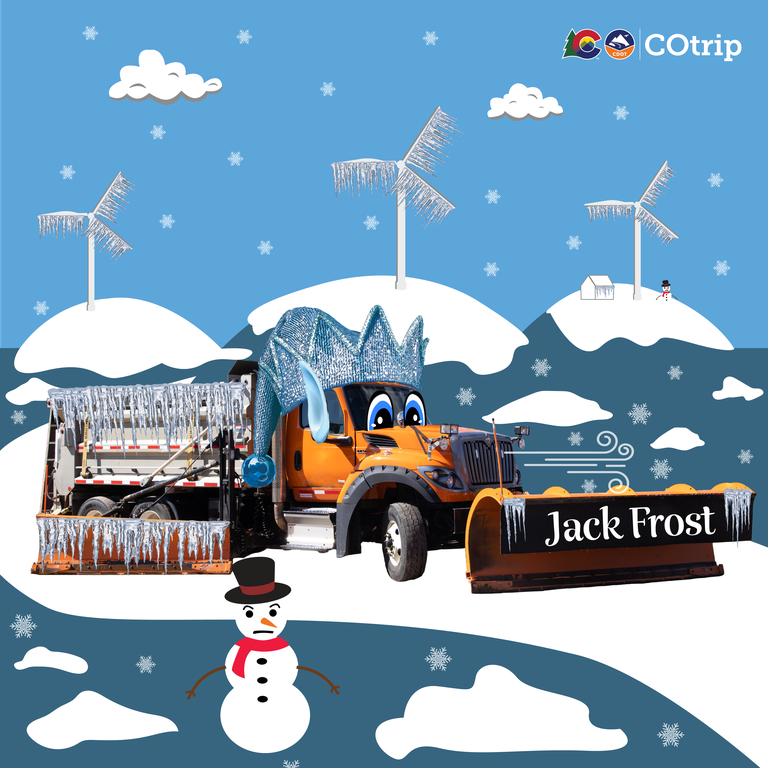 Jack Frost
Location: Grand Junction to Silverthorne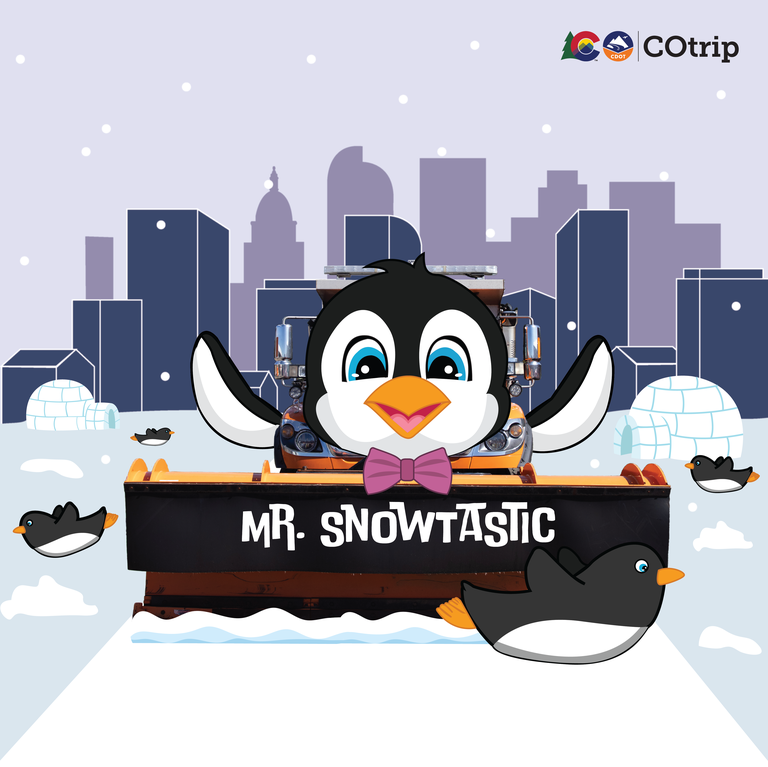 Mr. Snowtastic
Location: Denver Metro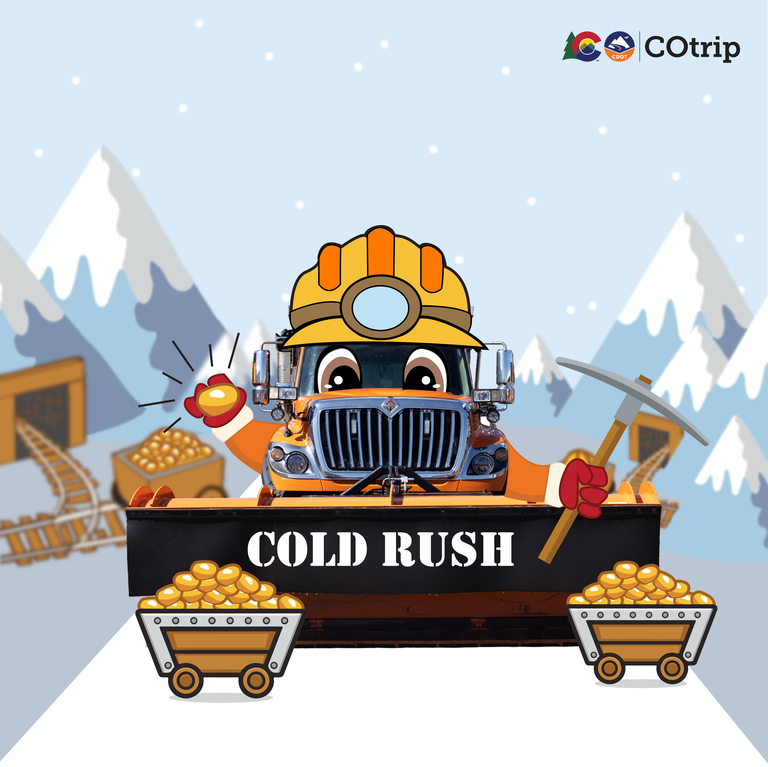 Cold Rush
Location: Durango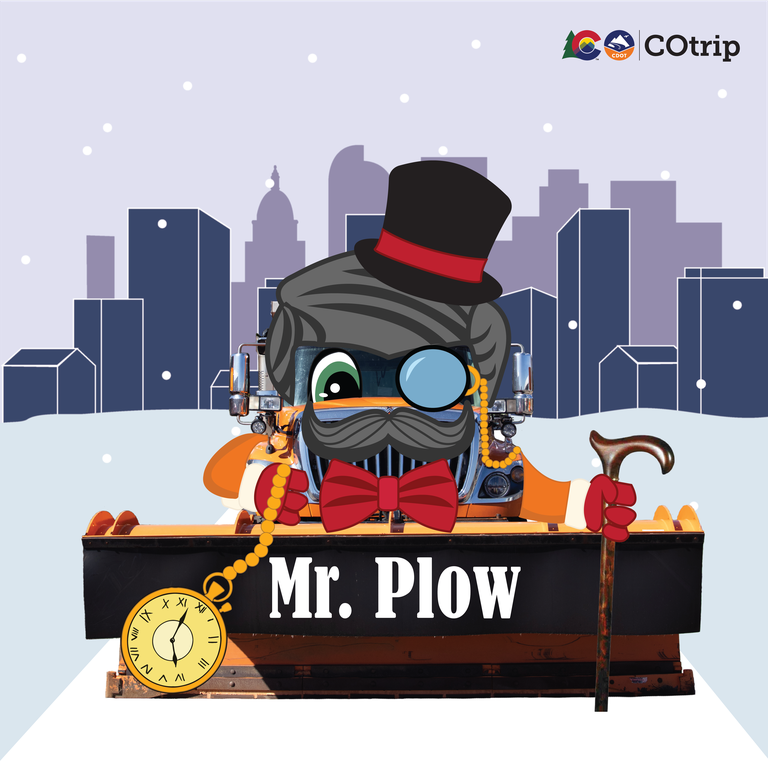 Mr. Plow
Location: Grand Junction to Silverthorne
"The creativity of Colorado's kids shines through in this great group of names and we're appreciative to all who offered their ideas in this first-ever contest," said Governor Jared Polis. "When these plows and their drivers are hard at work in the years to come, we will all be able to keep track of their efforts on cotrip.org, or check for the name on the door the next time you see a CDOT plow on the road."
---
About the Contest
The Colorado Department of Transportation is excited to announce its inaugural Name that Plow contest, kicking off in the spring of 2021! CDOT has teamed up with Governor Jared Polis asking elementary school students across the state of Colorado to submit their best and most creative name ideas for 20 brand new CDOT snowplows joining the current fleet of plows in 2021.
The contest was open to all elementary school students (kindergarten through fifth grade) in Colorado. Submissions were due by Friday, March 26 2021. CDOT in partnership with Governor Polis, we will review all submissions to identify the 20 winners by May 2021!
Rules
We can't wait to see the creative snowplow name ideas submitted by our state's stellar elementary school students! Please remember, parent/guardian permission is required to submit an idea.
The options are endless, and we want you to think big and reach for the stars! There aren't too many rules, but we do have a few guidelines for your submission to be considered in the contest:
The name needs to be limited to 15 characters, one to two words so it will fit on the sticker

Example: Snowball or Snow Patrol

The name can't include your name
No profanity or inappropriate language