CO 402 & CR 9E Intersection Improvement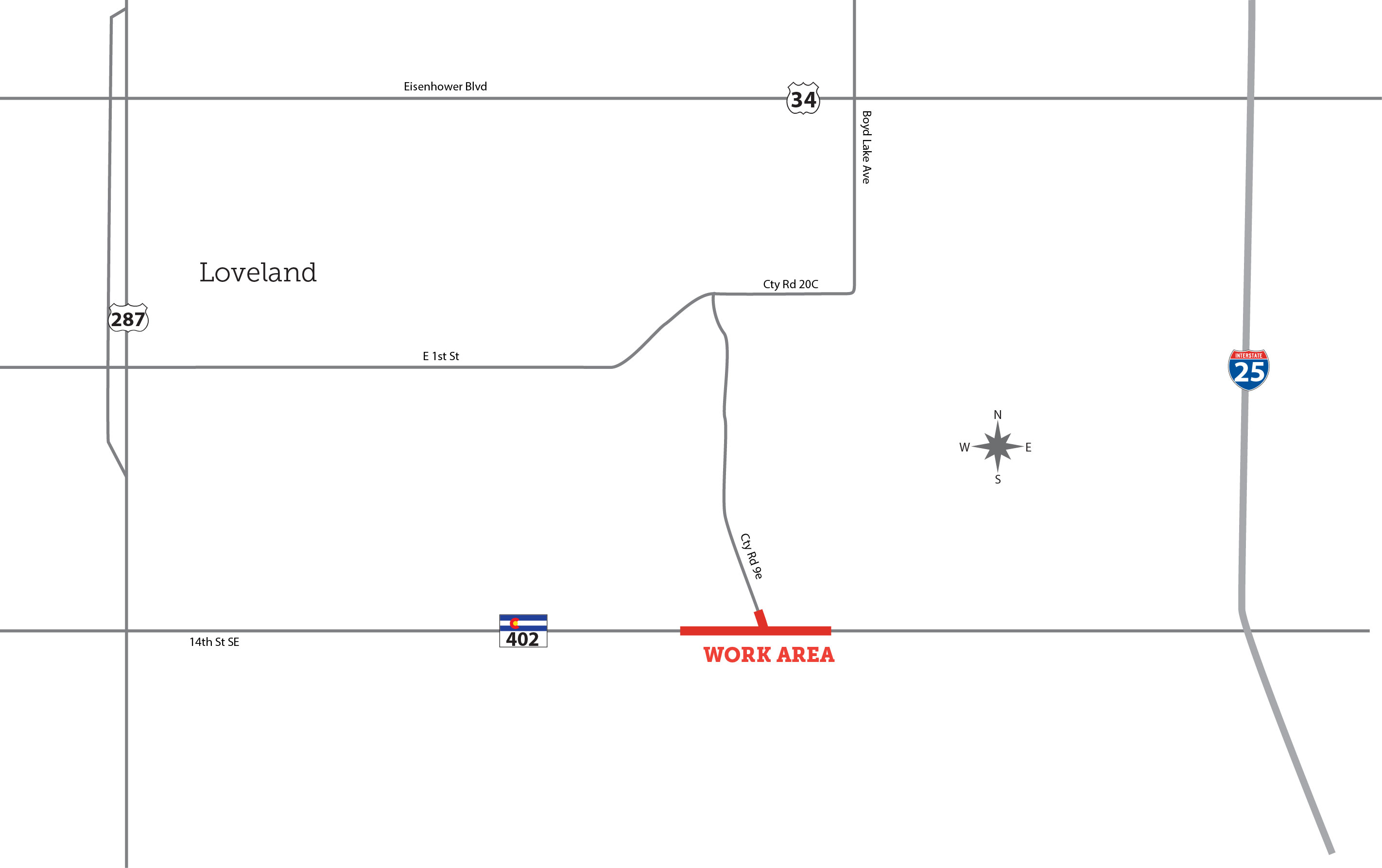 In June 2017, CDOT completed improvements at Colorado Highway 402 (CO 402) and County Road 9E (CR 9E) in Loveland. The intersection was reconstructed to improve safety and maneuverability.
Work included:
installing new deceleration and acceleration lanes;
adding a turn lane for eastbound CO 402 traffic at CR 9E;
realigning the intersection to make it smoother for large vehicles and trucks; and
clearing out four large drainage pipes that cross under CO 402 to improve the storm water flow.
---
Project Facts
Project Team
Contractor(s): Coulson Contracting