CO 95 (Sheridan Boulevard) Repaving & Repairs from Arizona Avenue to Hampden Avenue (US 285)
Project Facts
Contractor(s): APC Construction, Co.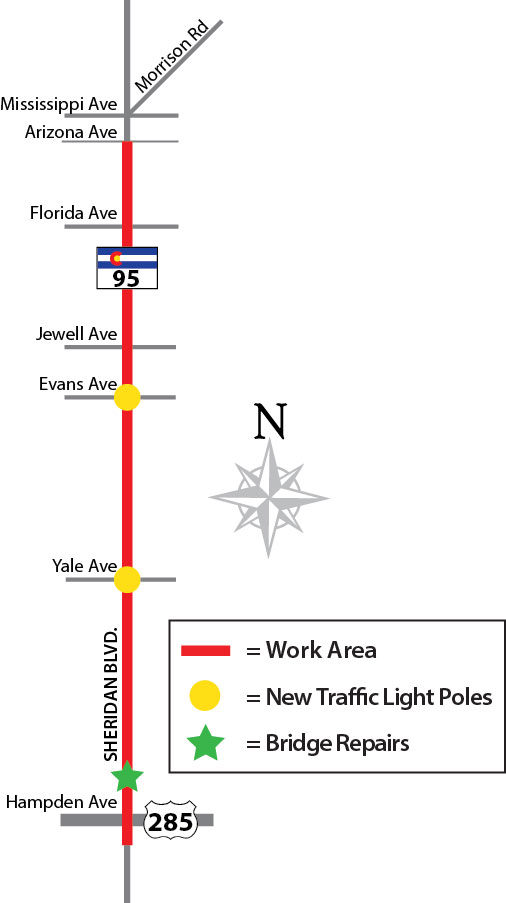 Crews repaved and made repairs to Sheridan Boulevard (Colorado Highway 95) between Arizona Avenue and Hampden Avenue (US Highway 285). Work is complete.
Work included:
repaving the road;
upgrading concrete curb ramps to comply with the Americans With Disabilities Act (ADA);
repairing the Bear Creek bridge; and
replacing traffic signal poles at Evans Avenue and Yale Avenue.
Phases
Signal Pole Replacements: November - December 2017
ADA Curb Ramps: November - December 2017
Pavement Markings: November - December 2017
Utility Adjustments: November - December 2017