I-70 and CO 59 Emergency Bridge Repairs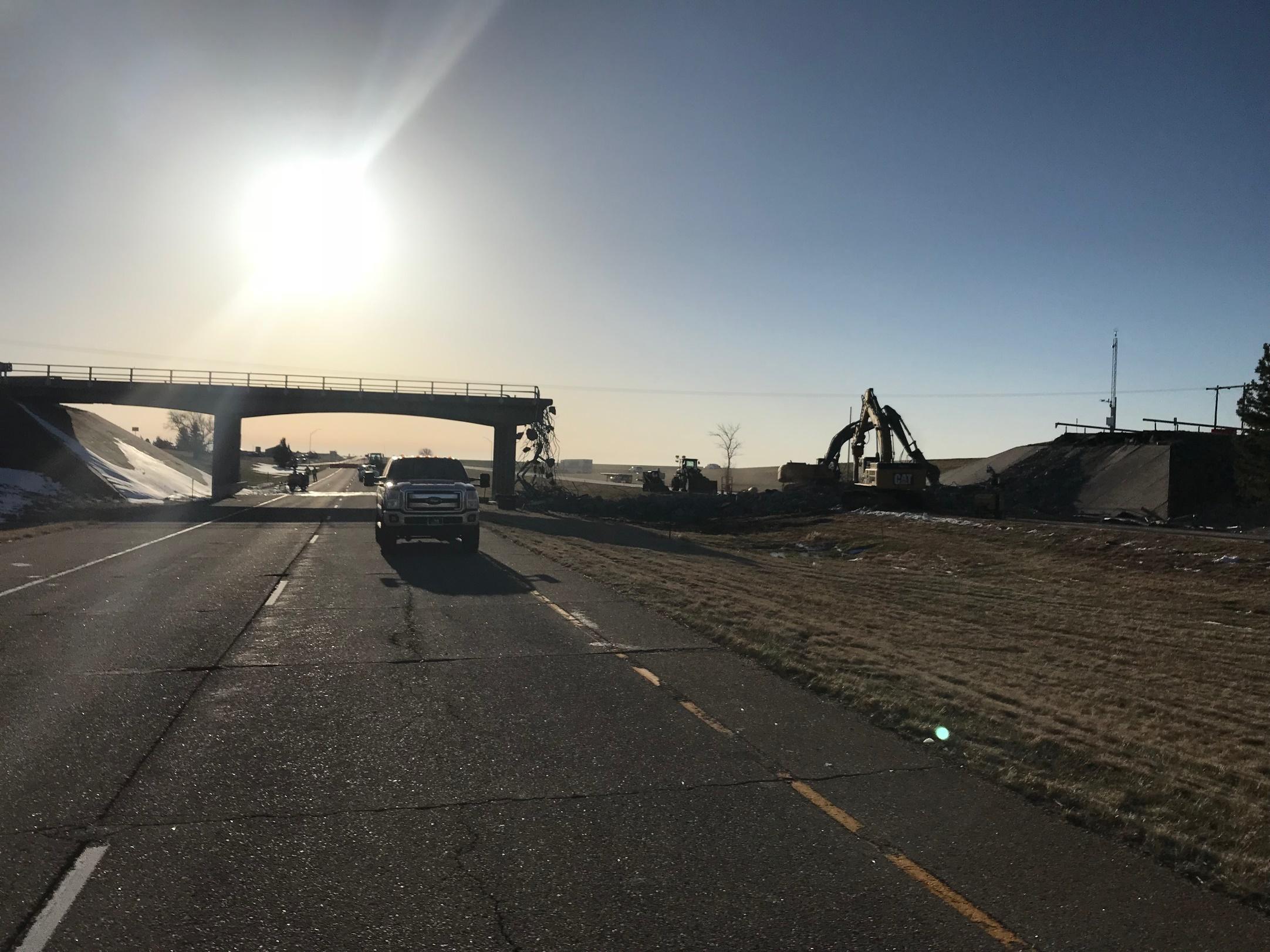 Crews demolish the CO 59 bridge over I-70 as the sun rises Sunday morning, April 15.
Crews on this project have demolished and are rebuilding a bridge at Colorado Highway 59 and Interstate 70 following a crash that severely damaged the structure on Thursday, April 12, 2018.
The bridge was demolished April 14-16, 2018, after which time crews began clearing I-70 of the debris. While I-70 was re-opened, there are numerous detours on CO 59.
---
Traffic Impacts
On CO 59, CDOT has lifted closures at Kit Carson and Cope. Travelers can go all the way to I-70. Detours are in place.
Northbound travelers on CO 59 wishing to drive past I-70 must go east on I-70 to Vona and get on westbound I-70 for the CO 59 exit. The detour is about 14 miles.
Southbound travelers on CO 59 wanting to continue south must go west to Flagler on I-70 and then turnaround on eastbound to get to the CO 59 exit. The detour is about 22 miles.
Speed limits will be reduced to 30 mph through the ramp detour, and leading up to the detour.
Watch for extensive traffic-warning signs.