US 550 Culvert Repairs North of Red Mountain Pass
Project Complete!
The US 550 culvert project, located San Juan County, just north of Red Mountain Pass summit from mileposts 80.0 to 81.5 is complete. The project consisted of removing and replacing culverts at various locations, as well as stabilizing streambanks and extending the existing parking/pullout area on the west side of the highway. This project improved seasonal and weather related drainage under the roadway.
---
Traffic Impacts
No further traffic impacts
Project Facts
Cost: $1.4 Million
Contractor: 

Williams Construction

Timeline: August - December 2021
Location: US 550 north of Red Mountain Pass, MP 80-81, San Juan County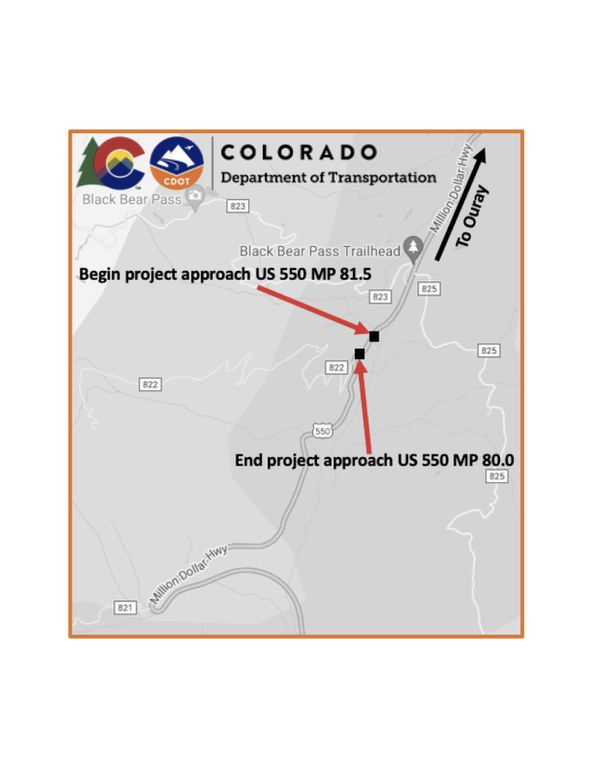 Click image to enlarge.