CO 119 Boulder Canyon Tunnel Repairs
About the Project: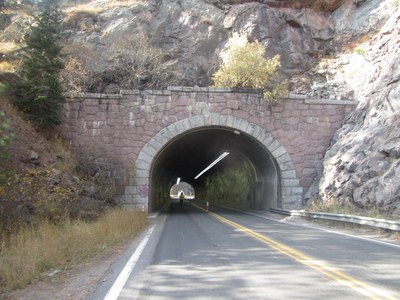 The project includes nighttime closures of the Boulder Canyon Tunnel to perform minor repairs to the tunnel liner and both portals. This work includes shotcrete application, rock debris removal, rock scaling, and traffic control.
---
Work Schedule:
Work postponed until Spring 2023
---
Traffic Impacts:
Delays are expected to be minimal at that time.
During the closures, there are some detour routes (i.e. CO 72).
Drivers who need to travel during the closure times are encouraged to find alternate routes.
Project Facts
Cost: $89,000
Contractor: GSI
Timeline: April 16 - 20, 2023
Location:

CO 119 from Magnolia to Fourmile Canyon Road (local access only to each side of tunnel)