I-25 North Express Lanes: Johnstown to Fort Collins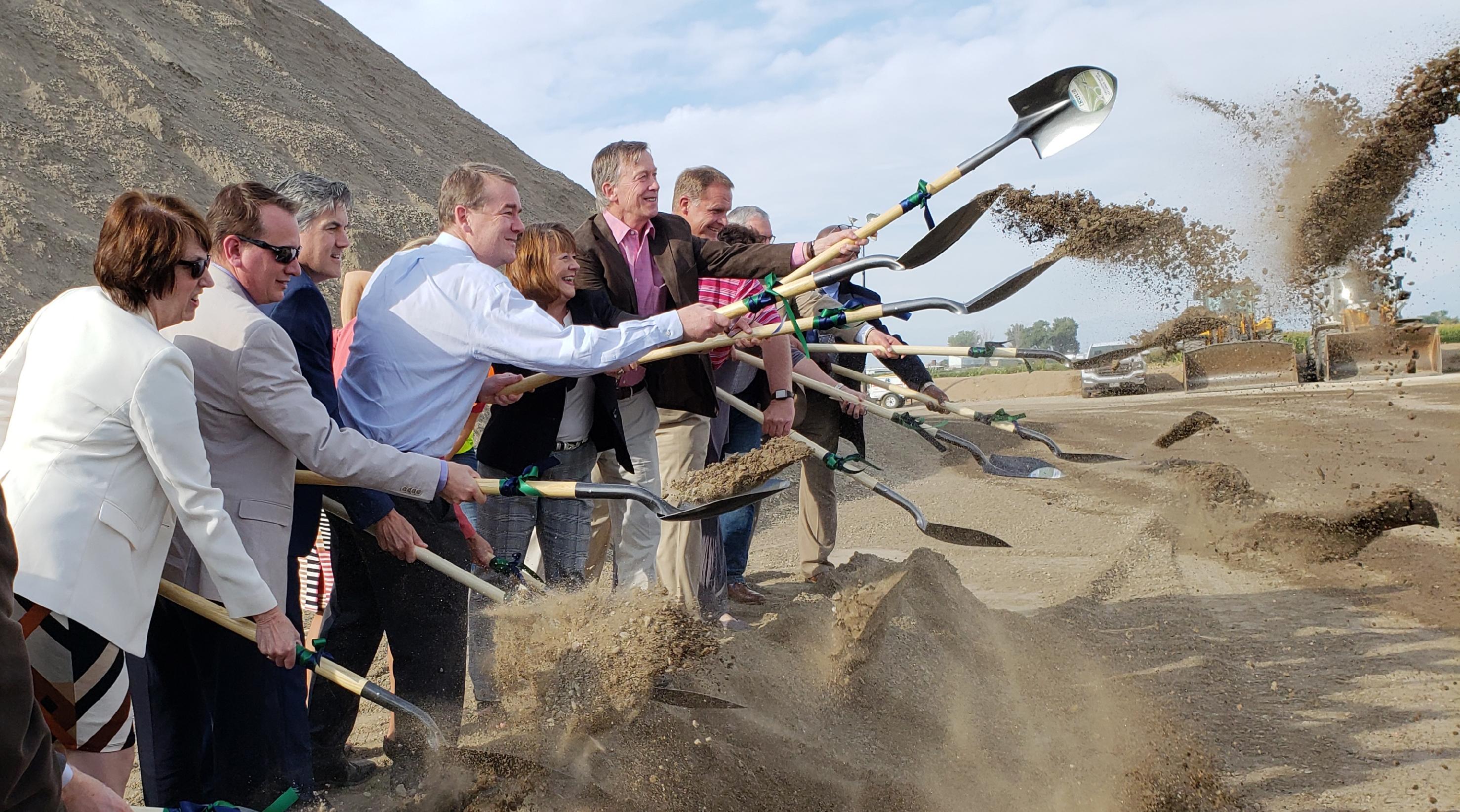 Gov. John Hickenlooper broke ground on the I-25 North Express Lanes project Monday, Sept. 10. He was joined by Sen. Michael Bennet and many local, state and federal officials who helped make this project a reality.
Project Facts
Cost: $300+ million
The U.S. Department of Transportation (USDOT) has awarded CDOT and local partners a TIGER grant to help it fund this expansion of I-25 North.
Contractor: Kramer and IHC Construction Companies, LLC
Timeline:

First Notice to Proceed: Early 2018
Second Notice to Proceed: Summer 2018
Construction: Fall 2018 through fall 2019
Construction Complete/Toll Commencement: Early 2022
In mid-October, crews began construction near CO 402. There will be three main phases of work in this area that will continue through mid-2020:
Phase 1

will allow crews to build temporary infrastructure on the southbound side of I-25.



Phase 2

will push northbound traffic onto the southbound side to provide access to build infrastructure on the northbound side.



Phase 3

will switch northbound and southbound traffic onto the northbound side to allow crews to build the required infrastructure on the southbound side.
What to Expect
While most of the work will be performed outside the roadway, some nighttime lane closures will be required. CDOT will send advance notification of these closures.
Current work between Crossroads Boulevard and Kechter Road, near CO 392, will continue during construction at CO 402.
Coming Up....
In late summer 2019, crews will close CO 402 between the I-25 ramps. Watch for more details in spring 2019.
Once the project is complete, CO 402 will run over I-25.
Sign up for Project Emails