I-25 North Express Lanes: Berthoud to Fort Collins
Project Open House
With the start of construction scheduled to begin this fall, the Colorado Department of Transportation (CDOT) is inviting the public to learn more about the I-25 North Express Lanes project between Berthoud and Johnstown  - including expected construction impacts – at an open house next week: 
Tuesday, Aug. 13
5-7 p.m. 
Southwest Weld County Building (the Del Camino Conference Room)
4209 CR 24 ½ 
Longmont, CO 80504
This will be an open-house style event — there will not be a formal presentation. Attendees can visit any time between 5 and 7 p.m. to talk one-on-one with project experts. There will be multiple display boards explaining the project and plenty of staff available to answer questions. 
For ADA accommodations, please call the project hotline – 720-593-1996– 48 hours ahead of the meeting.
 Alerts
I-25-CO 402 interchange closure 
By the end of 2019, the I-25/CO 402 interchange will undergo substantial changes, resulting in a new-and-improved interchange. To support reconstruction, crews have closed both directions of CO 402 under I-25.
The closure extends from the southbound I-25 on- and off-ramps to the new Southeast Frontage Road. Once completed in October, the new configuration at CO 402 will be fully operational, and future impacts at this interchange will be minimal.  
Stay updated on all project information by joining our mailing list or contacting us, or by calling the project hotline, 720-593-1996.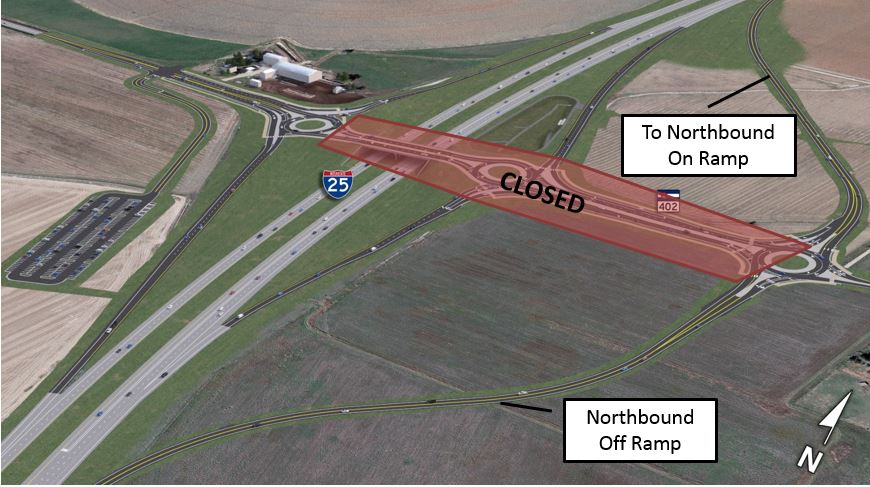 ---
Work this Week

Lane closures from Sunday, Aug. 11 through Saturday, Aug. 17:  
Sunday – Tuesday: Southbound CO 402 on-ramp closure
Sunday – Wednesday: Nighttime southbound I-25 single lane closures north of US 34
Monday – Saturday: Daytime flagger assistance on the northbound I-25 on-ramp from CO 392.
Monday – Saturday: Daytime flagger assistance on CO 402 east and west of I-25.
Wednesday – Friday: Southbound I-25 left lane closures south of CO 402
Thursday – Nighttime northbound and southbound left lane closures on I-25 at CO 392
Thursday – On- and-off-ramp closures at CO 392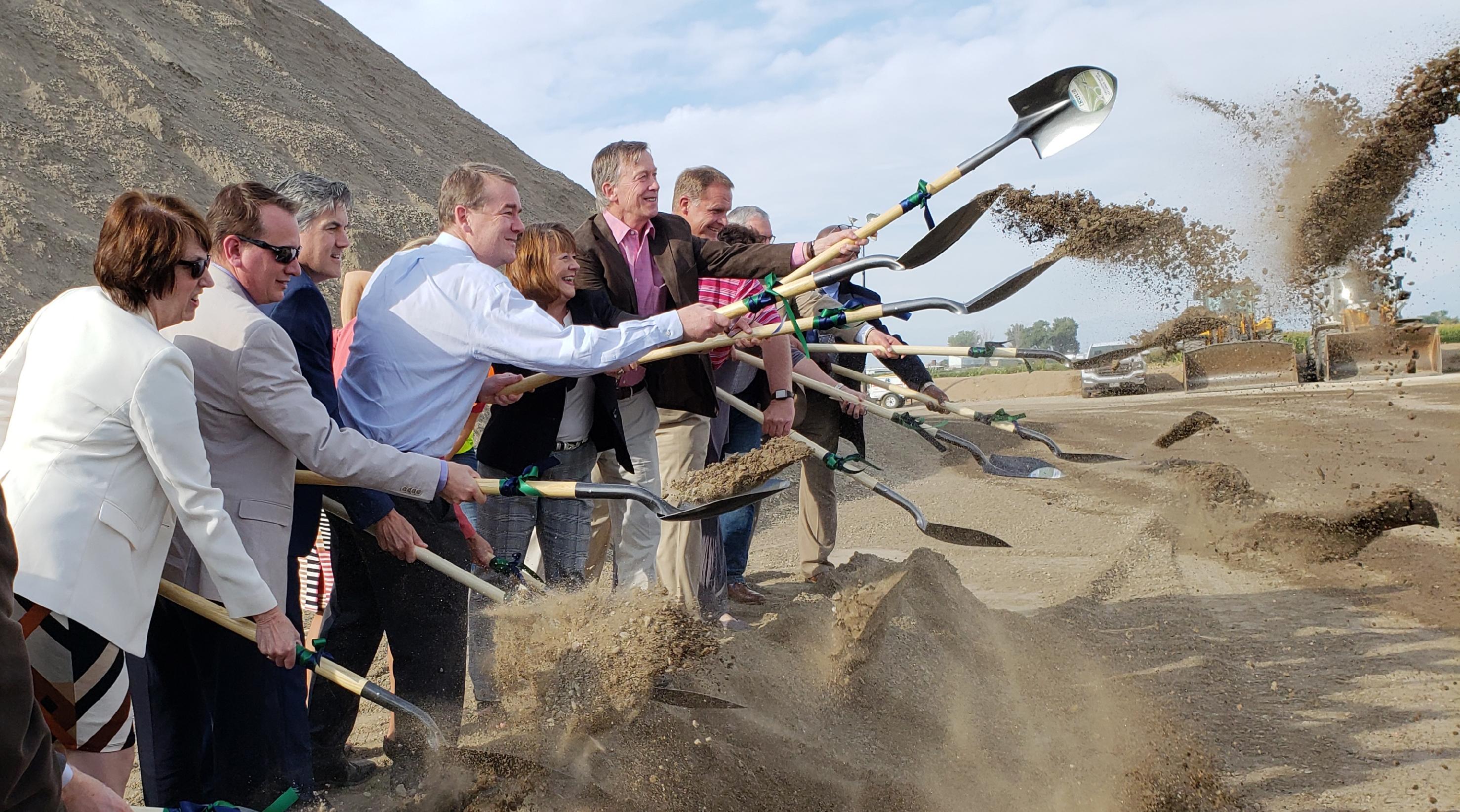 Gov. John Hickenlooper broke ground on the I-25 North Express Lanes project Monday, Sept. 10, 2018. He was joined by Sen. Michael Bennet and many local, state and federal officials who helped make this project a reality.
Project Facts
Cost: $300+ million
The U.S. Department of Transportation (USDOT) has awarded CDOT and local partners a TIGER grant to help it fund this expansion of I-25 North.
Contractor: Kraemer and IHC Construction Companies, LLC
Timeline:

First Notice to Proceed: Early 2018
Second Notice to Proceed: Summer 2018
Construction: Fall 2018 through fall 2019
Construction Complete/Toll Commencement: Early 2022
Sign up for Project Emails