Construction of the Grand Avenue Bridge is underway! It's only the largest infrastructure project in Western Colorado for over 25 years and we are excited to get started. This webpage is a great way to stay informed and learn about ways to participate.
Be Prepared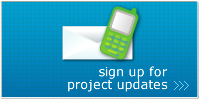 Concerns, Comments, Project Team Access
Phase 2: Project Information
Colorado River Impacts
Seventh Street Station
Spanish Information
Past Project Phases
Take a look back at what we accomplished in Phase 1 of the Grand Avenue Bridge Project.
Week Look Ahead
Check this page each Thursday for an overview of anticipated traffic impacts and project progress.

Good news: The Colorado River is open at the Grand Avenue Bridge!
Safety-critical overhead work is complete for the rest of the week. Shoshone, Grizzly Creek and No Name put-ins are open for public and private use. Boaters: Please use caution approaching the Grand Avenue Bridge as laborers will continue working on the pedestrian bridge.
Upcoming Colorado River Closures