South Douglas Creek Flood Repairs Under I-25
Sinton Trail Detour
Starting Tuesday, May 28, bicyclists and pedestrians on the Sinton trail beneath I-25 will be detoured onto Ellston Street. The trail will be otherwise open.
Project Facts
Cost: $2.34 million
Contractor: American Civil Constructors
Timeline: March 2019 - Spring 2020
Location: Under I-25 in northwest Colorado Springs at Ellston Street (at mile point 145)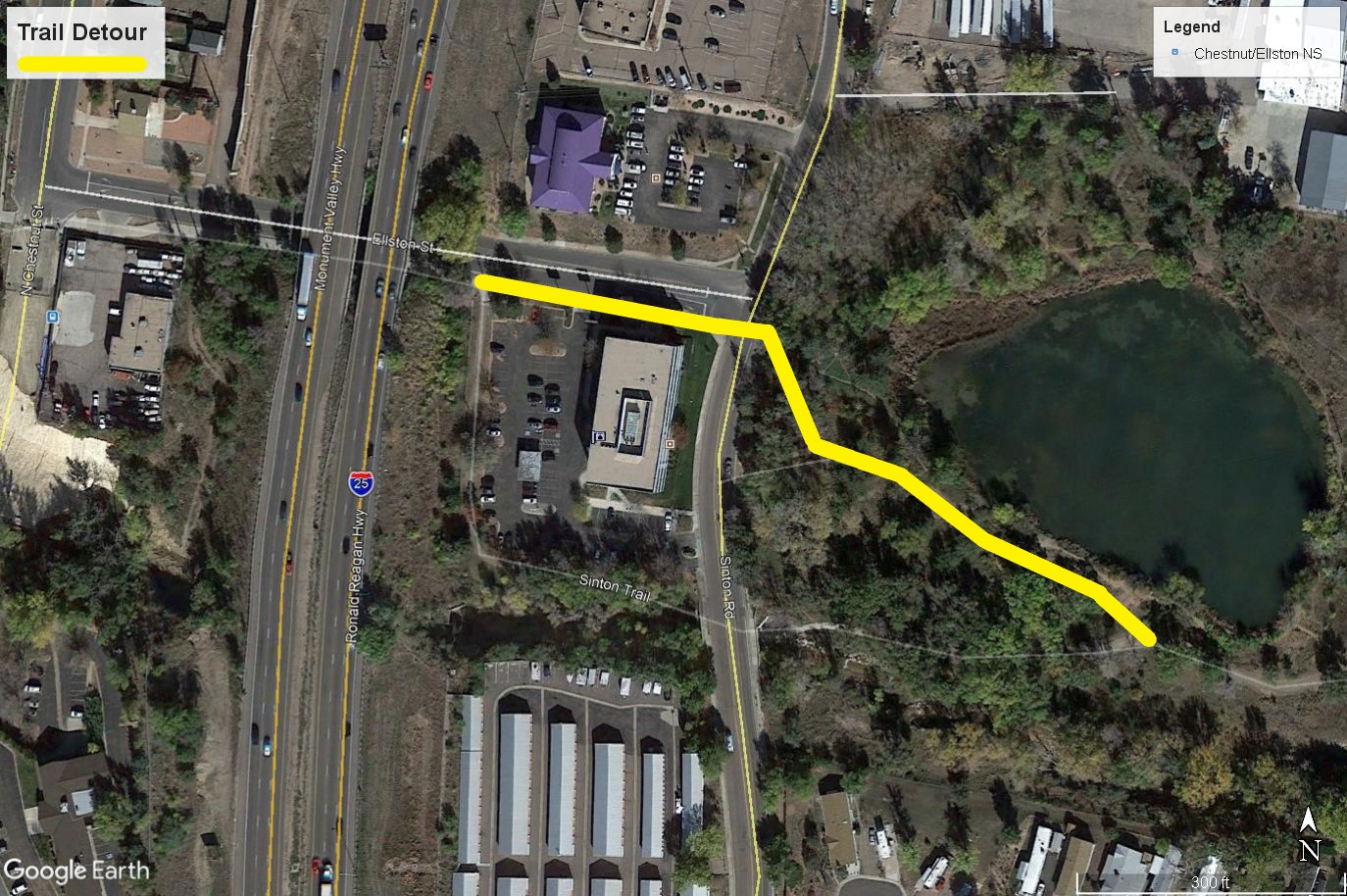 In early April, crews on this project began repairing the South Douglas Creek box culvert in Colorado Springs, where it flows under I-25 (near Ellston Street)—a site damaged during the 2013 floods. Specifically, the team will:
restore and seed roadway embankments;
extend the inlet and outlet;
remove sediment and debris; and
place erosion-control materials and boulders to prevent scour.