US 24 Corridor Improvements Design Phase
About the Project
CDOT is currently developing the roadway design for US 24 between Garrett Road and Woodmen Road to enhance safety, improve operational performance, and reduce congestion. Improvements include adding one new lane in each direction and a widened median in this area. The roadway design will also include the improvement of several existing at grade intersections to accommodate the widened highway. The feasibility of adding on or more small, local roads to provide better access to the soon to be widened US 24 is also being explored.
Schedule & Important Dates
ROW Process: Early 2025
Construction Start: Winter 2025
Project Area
Information about the study area and impacted cities/counties.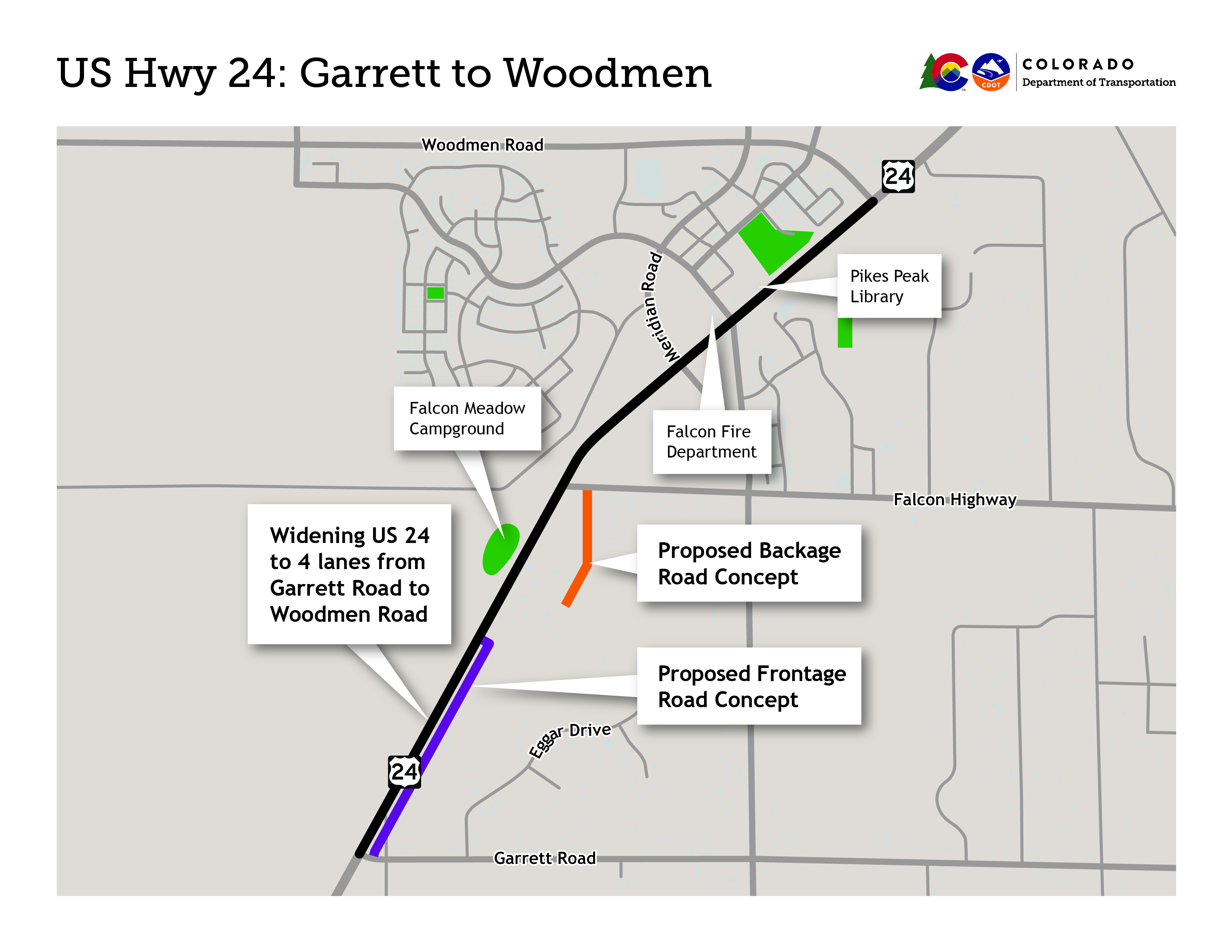 CDOT conducted a Planning and Environmental Linkages (PEL) study in 2018 to examine conditions and anticipated problem areas along the US 24 corridor in El Paso County, between Powers Boulevard (CO 21) and the Town of Ramah. The study identified a range of transportation improvements along the corridor and concluded that the area between Garrett and Woodman Trail is a high priority for additional lanes.
As part of the PEL study, understanding the ideas, perspectives, and needs of the community and stakeholders in the corridor area was critical to building broadly supported decisions and solutions for the project. CDOT provided multiple opportunities for the local jurisdictions, regional partners, and the community to inform the study. More information on the study and its findings can be located here.