Distracted Driving
What is Distracted Driving?
Distracted driving is the act of driving while engaged in anything—texting, looking after children or pets, talking on the phone or to a passenger, watching videos, eating, or reading—that takes a driver's focus away from the road.
Using a cellphone while driving is a Killer Habit.
Many drivers are aware of the dangers of distracted driving but continue to do so. Distracted driving crashes are likely under-reported. Unlike alcohol-impaired driving, there's no quick test, like a breathalyzer, to tell if someone was distracted at the time of the crash, and some drivers involved in crashes don't admit they were driving distracted.
---

---
Know the Stats
Distracted drivers cause an average 40 crashes each day in Colorado
In 2016, 67 deaths involved Colorado distracted drivers.
Distracted driving fatalities are increasing in Colorado.
In 2015, 68 (13 percent) of the 546 Colorado traffic fatalities were caused by distracted driving. In 2014, 59 (12 percent) of the 488 Colorado traffic fatalities were caused by distracted driving.
 
Distracted driving is a problem across all age groups.
CDOT found that 37.4 percent of Colorado distracted driving crashes between 2012-2014 was people between the ages of 21 and 34.
 
Preliminary data indicates that in 2015, cellphones were a contributing factor in 17 fatal Colorado crashes.
 
Ninety-eight percent of national survey respondents know distracted driving is dangerous; nearly 75 percent admit to having done it. —Center for Internet and Technology Addiction
 
Eighty-four percent of respondents support measures prohibiting any physical interaction with cellphones. —2015 State Farm Report
---
Kick Your Killer Habit
Your phone doesn't have to be dangerous  — downloading a safe driving app that limits phone functions while driving is an excellent way to turn your phone from the culprit, into a distracted driving solution. Below are a few of our favorite apps — whichever you choose, you're on your way to becoming a distraction-free, safer driver.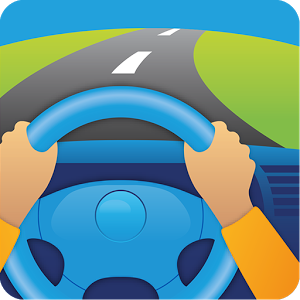 AT&T DriveMode
AT&T DriveMode is an easy-to-use and user-friendly app solution that can be setup to automatically activate whenever the driver is traveling over 15 MPH. The app will block incoming phone calls and text messages, and for AT&T customers, will send an auto-reply message. Appealing to parents, notifications can be enabled alerting parents if their teen turns off DriveMode.
Android
iPhone
---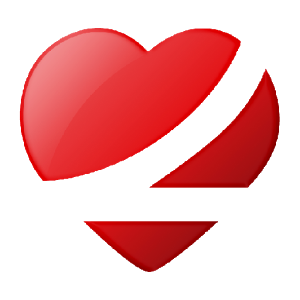 Life Saver
Using a combination of a the phone's GPS and accelerometer, LifeSaver is a free app that detects when your car is in motion and presents a block (Android) or deterrent 'Keep your eyes on the road' notification (iPhone) on the driver's smartphone. Through the LifeSaver Driver Portal, parents and loved ones can monitor drivers, receive notifications if the app is disabled and set up customizable safe driving rewards.
Android
iPhone
---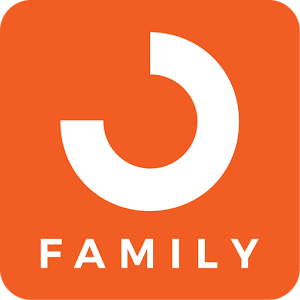 True Motion Family
TrueMotion Family provides an overall snapshot of your family's driving habits, using a simplified 'trip score' to evaluate moments of distracted driving and overall risky driving behavior. The app provides at-a-glance information of where family members are driving and a trip history allows you to pinpoint exactly where distracted driving occurred.
Android
iPhone
---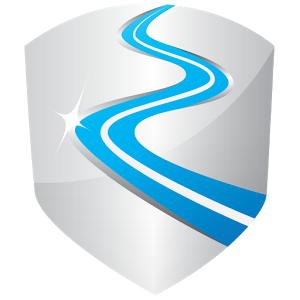 SafeRide
The SafeRide app works best when paired with your vehicle's Bluetooth entertainment system to detect when your phone enters the vehicle. The app also works with after-market Bluetooth audio connections. When beginning to drive, the app will mute audio notifications and access to the screen and buttons will be blocked. Although access to the phone is blocked while driving, the phone will remain operational and messages and alerts will be available upon arrival.
Android
iPhone
---
Spread the word.
CDOT is committed to reducing fatal and injury crashes due to distracted driving. We support law enforcement statewide in efforts to step up enforcement of cellphone use and distracted driving citations, and we work with local communities and safety organizations to help spread the word on the dangers of distracted driving.
Download and use CDOT's Drop the Distraction campaign materials, and help spread the message to drive distraction-free!
Texting & Driving

Texting and driving is illegal for drivers of all ages.

Drivers younger than 18 are prohibited from using a cellphone while driving, and they can be fined and may risk losing their licenses.

The only exception to this rule is calls to the police or fire department. Please see "Colorado Teen Driving" and "Teen Driving Restrictions" for more information.