What we learned from The Cannabis Conversation
In 2017, CDOT initiated a campaign to engage people in Colorado through The Cannabis Conversation, a multi-year undertaking to learn about the behaviors, beliefs, and attitudes related to cannabis consumption and impaired driving. Researchers interacted with tens of thousands of Coloradans to better understand communication and messaging approaches, motivations, and influencers, as well as methods to influence positive behavior change and establish safe norms.
In early 2020, CDOT released The Cannabis Conversation Report, a summary of insights and communication best practices formed from several years of research including message testing, statewide surveys, focus groups, stakeholder workshops and more. As the first state to legalize recreational cannabis, CDOT welcomes organizations, nonprofits, government agencies, and safety advocates to review our findings to further inform their marijuana-impaired driving prevention efforts.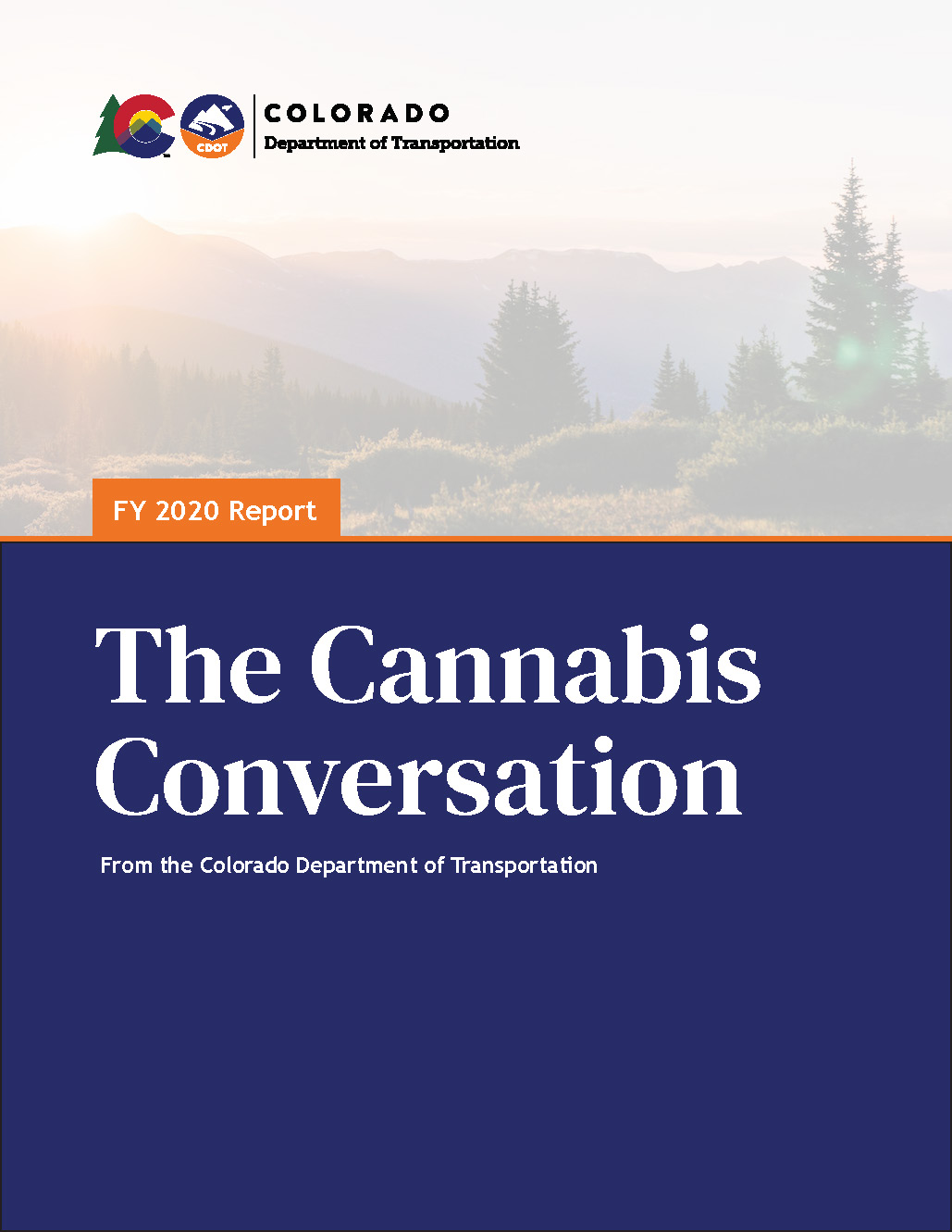 Click the cover above to read and download the Cannabis Conversation Report.