Save Lives & Avoid a DUI by Planning Ahead With a Sober Designated Driver


This holiday season, CDOT and the Colorado State Patrol are partnering with RTD and Coors Light to help Denver residents and visitors celebrate the New Year responsibly. Coors Light Free Rides® will be available on all RTD bus, mall and Light Rail routes throughout the Denver area from 7 p.m. Monday, Dec. 31, until end of regular service.
Since the program began in 2008, the RTD and Coors Light New Year's Eve partnership has provided 1.5 million free rides. For detailed route and schedule information, call 1-800-FREE-RIDES or visit the RTD website.
Each year in Colorado, nearly 200 people are killed in alcohol-related crashes and 25,000 drivers are arrested for DUI. Don't be a statistic; use this website to plan ahead for your holiday party by designating a sober driver, finding a place to park your car overnight, and taking public transportation or a cab.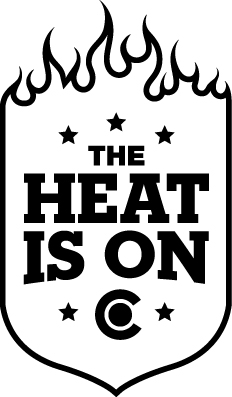 The Heat is On!


Don't risk a $13,000 DUI this holiday season! Law enforcement agencies across the state will be looking for drunken drivers to keep our roads safe.
Want More?


Download the Virtual Bar App from iTunes and Google Play. The Virtual Bar estimates your blood-alcohol content (BAC) based on the number of drinks you have consumed and the food you have eaten. It also estimates how long you need to wait until you are back to a BAC of 0.
To further keep yourself safe, consider investing in a smartphone breathalyzer. It will estimate your actual BAC, explain the consequences and tell you how long to wait until you reach zero. Learn more.
Tie One On for Safety


CDOT has partnered with Mothers Against Drunk Driving (MADD) Colorado for its annual Tie One On for Safety red ribbon campaign. Colorado drivers are encouraged to display a red ribbon on their vehicles or keychains as a pledge to be safe and sober drivers this holiday season. See where you can pick up your free red ribbon.