Drive High, Get a DUI Campaign Hits Full Throttle in April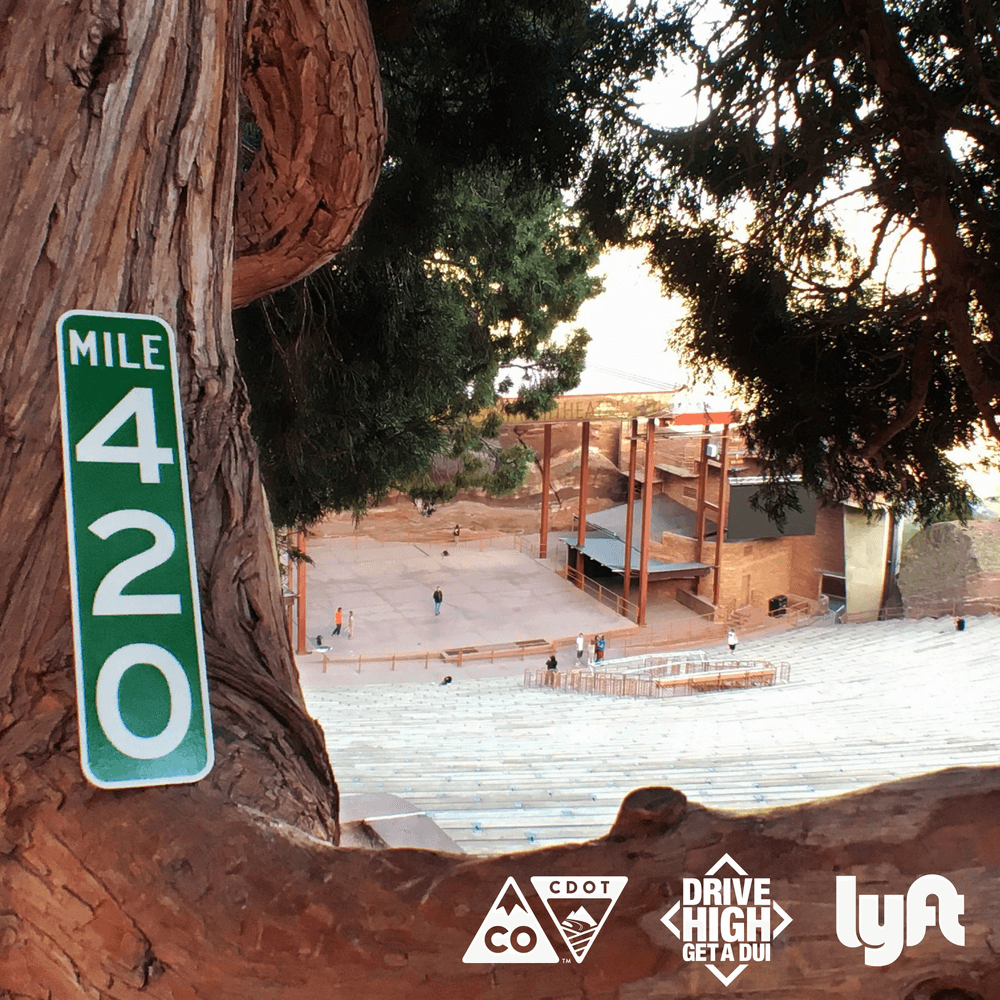 CDOT's Drive High, Get a DUI campaign blazed along in April, focusing heavily on public outreach and education at events and point-of-use venues surrounding Denver's 4/20 celebrations. For a month leading up to April 20, CDOT teamed up with the popular ride-hailing app, Lyft, to introduce the "320 Movement," an awareness program to encourage cannabis users to plan a ride before they get high. CDOT and Lyft doled out discount codes and free rides to Lyft users in an effort to create a buzz around the campaign ahead of and during local 4/20 festivities.
During the week of 4/20, CDOT hid miniature "Mile 420" signs at major marijuana-related events, each with a promo code that was redeemable for $42 of Lyft ride credit. The signs are a nod to the infamous 420 mile marker along I-70 that was repeatedly stolen and replaced by CDOT with mile marker 419.99. CDOT and Lyft street teams were on hand at the various 4/20 events to educate about safe rides.
CDOT also displayed a giant, 3-D candy bar display in the Denver metro area and Red Rocks Amphitheater to highlight the dangers of driving after consuming edibles—which can take up to two hours to affect the user. The giant chocolate edible is designed to look like a crashed car, and measures 14 feet long and 4 feet high. On the front, the safety message is "Plan a Ride Before You Bite It." On the back, where nutrition facts would typically be found, are statistics on the dangers of driving high—including that 55 percent of marijuana users believe it is safe to drive under the influence of marijuana.
CDOT is working collaboratively with Colorado dispensaries and the Marijuana Industry Group (MIG) to reach cannabis consumers at point-of-sale locations to promote marijuana safety. CDOT has provided Drive High, Get a DUI messaging and materials to dispensary partners to share with patrons, such as in-store video PSAs, educational flyers, website content and more. The goal of these partnerships is to encourage responsible marijuana use and highlight the dangers and consequences of driving high.