Grantee Highlight: ROAD and AAA CarFit Program Helps Aging Drivers
The Reaching Older Adult Drivers (ROAD) and AAA Colorado have partnered to provide 15 free CarFit® checkup events to help aging drivers be safer on the road, longer. CarFit is an educational program that offers older adults the opportunity to check how well their personal vehicles fit them for greater comfort and control.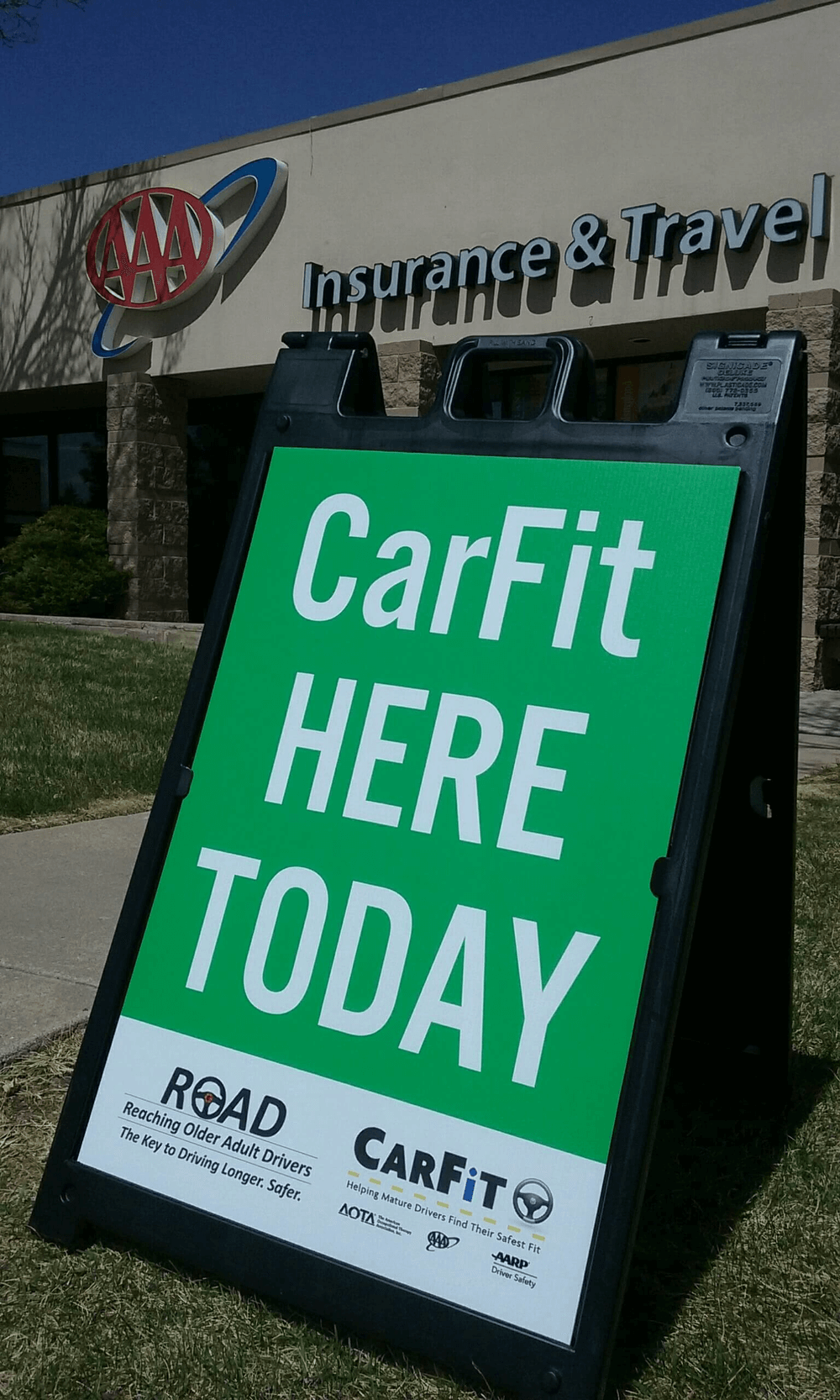 Funded by the National Highway Traffic Safety Administration (NHTSA) and administered by CDOT, ROAD was formed in response to research indicating that the current and future population of aging drivers will be on the road more and longer than any other generation in history. Older drivers are often the safest drivers because they're more likely to wear their seat belts and less likely to speed or drive under the influence of drugs or alcohol. However, they are more likely to be killed or seriously injured in a crash due to the greater fragility of their aging bodies. CarFit checkups help ensure maximum comfort and safety for seniors in their cars, including proper settings for side mirrors and seat positioning.
ROAD is on schedule to conduct a total of 36 CarFit checkup events in three counties – Adams, Denver and Arapahoe – by the end of September. Following is a list of upcoming CarFit events.
The 20-minute checkup is free, but registration is preferred. Interested drivers should call 303-991-5740 to make an appointment.
Events by ROAD and AAA Colorado 

ROAD CarFit Event for Seniors, 10:30 a.m. -12:30 p.m.
Second Wednesday of the month through September 2017
AAA-Colorado Southglenn, 7400 S. University Blvd., Centennial, CO 80122
ROAD CarFit Event for Seniors, 10:30 a.m. -12:30 p.m.
Third Wednesday of the month through September 2017
AAA-Colorado North Metro, 5140 W. 120th Ave., Westminster, CO 80020
ROAD CarFit @ DRIVE ON! Safety Fair
St. Andrew United Methodist Church
Saturday, June 10, 8 a.m.-12:30 p.m. (one-time event)
9203 S. University Blvd., Highlands Ranch, CO 80126