The Heat Is On: Spring Enforcement Hatches in Colorado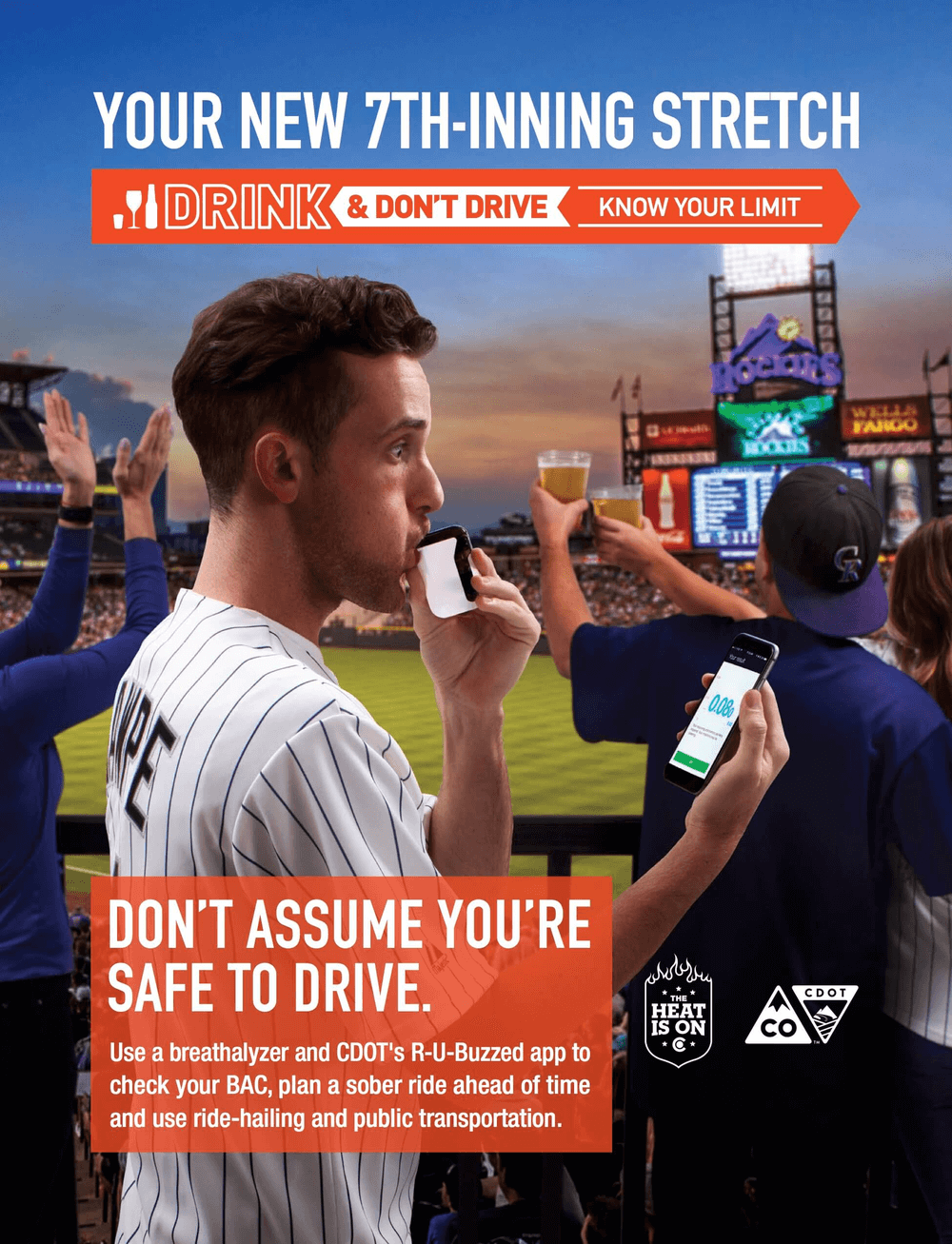 As warm weather beckons Coloradans outdoors, CDOT, Colorado State Patrol (CSP) and local law enforcement agencies are keeping roads safe from impaired drivers as part of The Heat Is On heightened DUI spring enforcement period, which runs through May 15.
The start of spring coincides with annual celebrations marked by higher alcohol consumption, including spring break, graduations, outdoor festivals and the opening of baseball season. Last year, 1,555 impaired drivers were arrested during the five-week spring enforcement period.
CDOT is also bringing impaired-driving awareness to Coors Field this season – placing posters throughout the stadium and airing a public service announcement (PSA) video featuring Rockies players on the Jumbo Tron during every game. CDOT will also host a "stadium takeover" during games to remind attendees to plan a sober ride to and from their destinations.