Vulnerable Road Users See Large Spike In Latest Fatality Numbers
For the first time since 2002, CDOT preliminary data shows  Colorado registered more than 600 traffic fatalities in 2016. The 607 deaths represent a spike in Colorado traffic deaths for the second consecutive year.  Motorcyclists and pedestrians, which are our most vulnerable road users, are key factors to the significant rise. Since 2012, motorcycle fatalities are up 50 percent and pedestrian fatalities have increased by 30 percent since 2015.
Risky behaviors like not using a seat belt, speeding, driving impaired, or driving distracted are the main causes for traffic fatalities. A person can increase their chances of surviving a crash by buckling up, obeying speed limits and avoiding impaired and distracted driving.
"Colorado is growing but that doesn't mean traffic fatalities must grow too," said Shailen Bhatt, CDOT executive director. "A lot can be done to mitigate the increase; for example, if everyone buckled up we could save over 60 lives per year."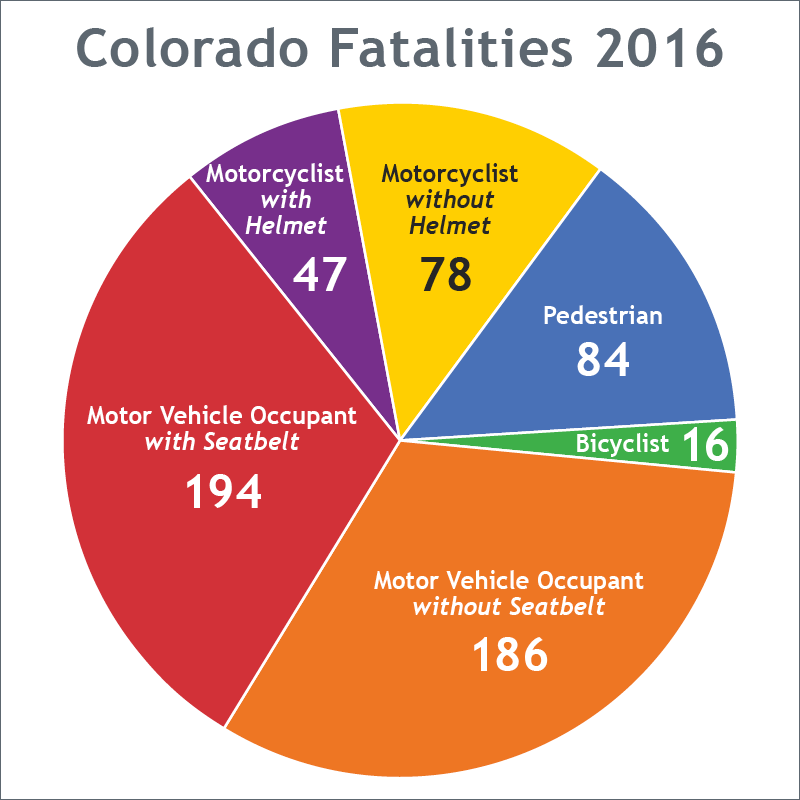 Additional traffic facts from 2016:
60 more traffics deaths in 2016 than 2015
One in 33 Colorado drivers will be in a crash this year
One-third of Colorado's traffic fatalities involved impaired drivers
Counties with the most fatalities were: Adams (60), Weld (56), Denver (54), and El Paso (46)