2017 Legislative Session Traffic Safety Roundup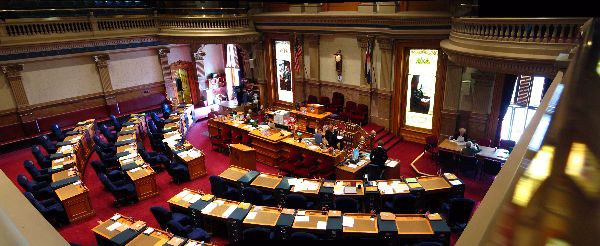 The following bills passed during Colorado's legislative session:
Increased Penalties for Felony DUI Offenders (HB 17-1288)
This bill requires anyone convicted of Felony DUI to be sentenced to at least 90 days in jail or 120 days of work release, complete Level II treatment and perform 48 hours of useful public service. This requirement closes a loophole in Colorado's existing Felony DUI law for repeat offenders, after it was noted that 8 percent of convicted offenders were only receiving probation time.
Increased Penalties for Texting While Driving (SB 17-027)
SB 17-027 increases the penalty of texting while driving to a $300 fine and four points assessed against the violator's driver's license for a first offense and any subsequent offenses. Previously, the penalty was a $50 fine and one point for a first offense, and a $100 fine and one point for a second or subsequent offense. A driver may not be cited for texting while driving unless the driver is also operating the vehicle in a careless and imprudent manner.
Authorization for Automated Driving Motor Vehicles (SB 17-213)
This bill declares that the regulation of automated driving systems is a matter of statewide concern, and therefore, local authorities are not allowed to set different standards for these systems than for human drivers. The use of automated driving systems is authorized if the system is capable of conforming to every state and federal law applying to driving. If not, a person testing a system is required to obtain approval from CDOT and the Colorado State Patrol.
Division of Criminal Justice to Report DUI Data (HB 17-1315)
This bill requires that the Colorado Division of Criminal Justice (DCJ) collect and report existing data on drunk and drugged driving to help Colorado design more effective countermeasures and awareness campaigns to save lives on our roads.