Click It or Ticket: CDOT Urges Weld County Residents to Close the Gap on Seat Belts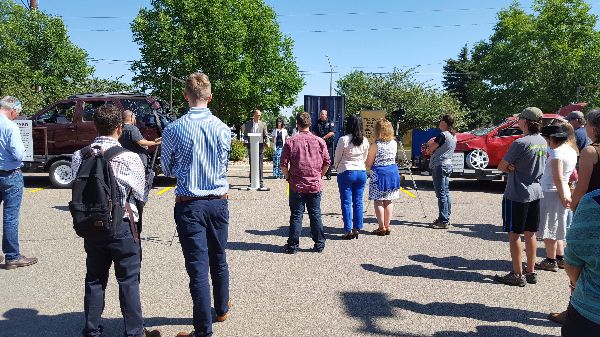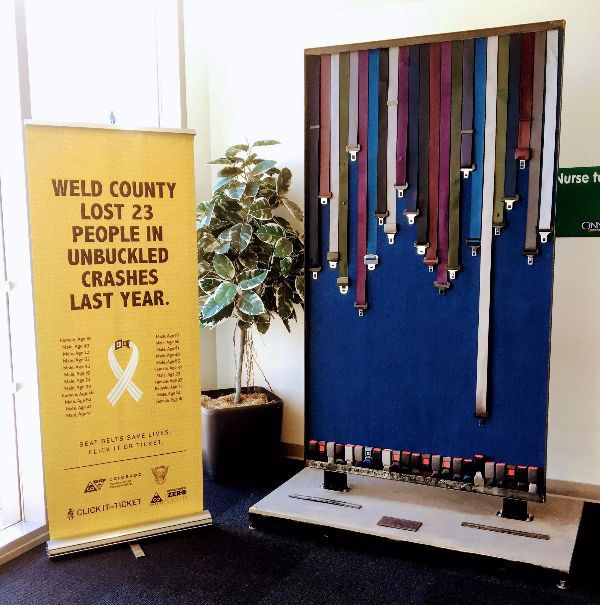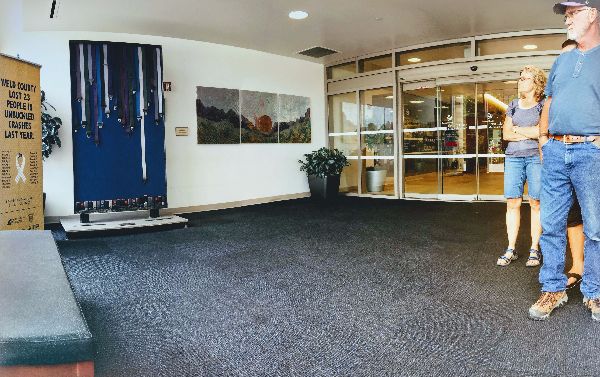 Did you know that Weld County's unbuckled fatality rate is more than six times higher than Denver's? 
In an effort to target rural areas with low seat belt use, CDOT, CSP and local law enforcement agencies across the state conducted a weeklong Click It or Ticket rural seat belt enforcement period from July 17-23.
In support of the enforcement period, CDOT and the North Colorado Medical Center in Greeley hosted a campaign launch event to raise awareness about the seat belt crisis in Weld County — the county that had the most unbuckled fatalities last year, even higher than those with much higher populations. Weld County's seat belt use rate (82.2 percent) is below the national average (90.1 percent) and state average (84 percent). 
The event featured an 8-foot tall seat belt display, dubbed "Close the Gap," representing last year's 23 unbuckled deaths in Weld County. The display uses real seat belts and buckles to illustrate the "gap" between the belt and the buckle when drivers and passengers go beltless.
Also on display at the event were two vehicles involved in serious car crashes accompanied by storyboards detailing the fate of the two drivers. One driver was belted and survived; the other was unbuckled and was killed.
Speakers included Becky Schneider, whose 21-year-old son was killed in a unbuckled crash in Weld County; and Jennifer Tracy, a crash survivor who credits seat belt use for saving her life, and two of her daughters' lives, when her family was involved in a crash that killed her husband and one of her daughters. Representatives from CDOT, North Colorado Medical Center and the Fort Lupton Police Department also spoke to the dangers of not buckling up.