MOST Campaign is in Full Gear for Motorcycle Safety Awareness Month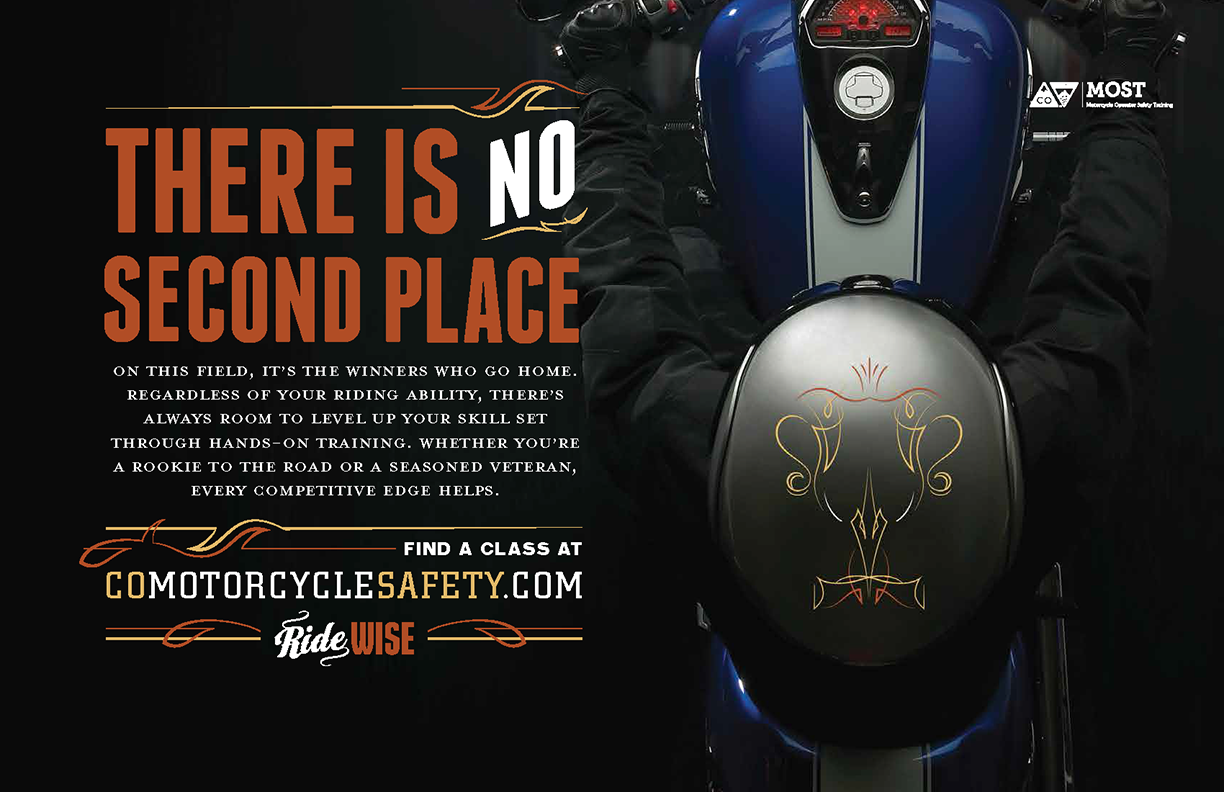 In 2016, there were 125 motorcycle fatalities—a 15 percent increase from the previous year and a record all-time high for Colorado.
With motorcycle deaths on the rise, CDOT is launching its Motorcycle Operator Safety Training (MOST) campaign during Motorcycle Safety Awareness Month to highlight the importance of safety training as motorcyclists begin to flood the road with the start of spring. The MOST program offers hands-on training courses with state-approved curriculum to 16 counties in Colorado with the goal of increasing skills to effectively increase safety on the road.
This year's campaign, "The Best Never Stop Training," targets a wider audience—motorcycle enthusiasts—from new riders to veterans alike, with the message that greatness comes from continued hands-on training, no matter your skill level. This campaign demonstrates that no matter how skilled of a motorcycle operator you are (or aren't), you can always get better.
And unlike a game of chess, where a mistake might cost you a cash prize, a wrong turn on the road can come at a greater cost. That's why in MOST classes, you spend the majority of your time on your bike, perfecting your skills.
The 2017 MOST campaign consists of billboards, pre-roll, print ads, digital banners, window clings, and bar posters and coasters that share the "Best Never Stop Training" message.
The campaign will also have a presence at a motorcycle rally event at the end of June. (More details to come.)
If you are interested in taking a course, visit COMotorcycleSafety.com to find a class near you.