Drive High, Get a DUI: Campaign Extends With Lyft Fleet & Discounts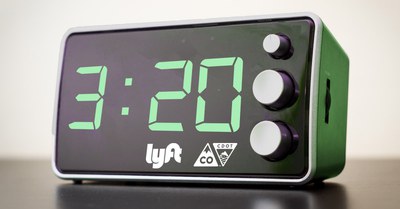 The unofficial marijuana holiday may be over, but safety doesn't stop after 420. To support this continued effort, CDOT extended its partnership with Lyft through early May by keeping the 320 Movement-branded Lyft vehicles on the road, and providing additional Lyft discount codes to encourage people to catch a Lyft instead of driving high.
The 320 Movement is a movement to plan a ride before you're high. Whether it's 3/20 or 3:20, this is the moment to plan ahead for your safety and for the safety of others. Fifty-five percent of marijuana users believe it is safe to drive while under the influence, but studies have shown that marijuana impairs reaction time, peripheral vision, motor coordination, and perception of distance.
This is why the 320 Movement is so important; there needs to be a message in market that causes a behavior change in Coloradans who drive high—a message that communicates that their decision to drive high can impact their lives as well as the lives of others.
When the 320 Movement campaign extension wrapped up on May 13, there were an astounding 156,335,348 earned media impressions and 1MM+ social media impressions. Additionally, 3,800+ Coloradans received a Lyft discount code for a safe ride home.
But the 320 Movement is not over yet. To actively continue to dispel the myth that driving high is fine, CDOT is partnering with the Marijuana Industry Group and Lyft this summer to continue to educate Coloradans of the dangers of drug-impaired driving. (More campaign details to come.)