ROAD Kicks off Summer CarFit Event Schedule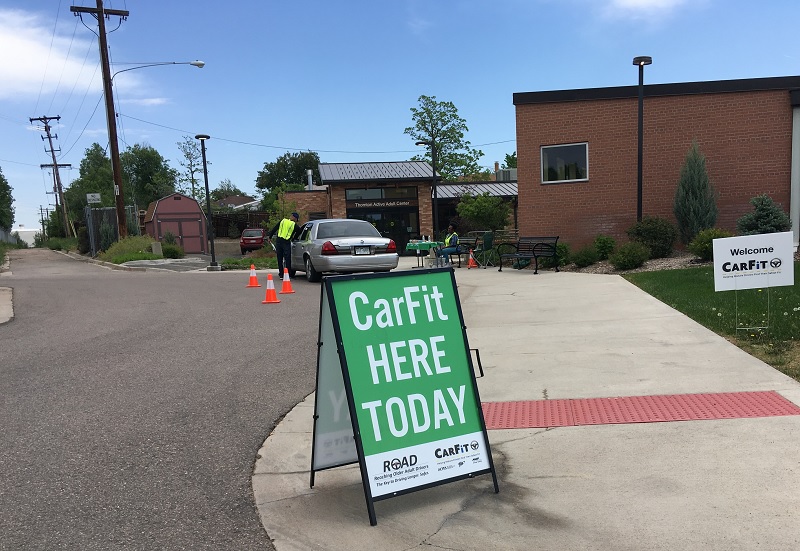 Free Checkups go Back to Basics to Help Aging Drivers be Safer on the Road
For the last two years, the Reaching Older Adult Drivers (ROAD) program has partnered with a number of organizations in the Denver metro area to provide CarFit®—an educational program that offers older adults the opportunity to check how well their personal vehicles "fit" them for greater comfort, control and safety.
The list of partners for the summer spans Adams, Arapahoe and Denver counties, and includes:
Cook Park Recreation Center;
Aurora Center for Active Adults;
AAA Colorado-Southglenn;
Thornton Active Adult Center;
Heather Gardens; and
The MAC for Active Adult Lifestyles.
During a CarFit® event, trained technicians work with drivers to make small adjustments to basic things such as proper settings for their side mirrors and seat positioning. These adjustments can make a big difference in a driver's comfort level, and can help protect them and those around them.
The 20-minute checkup is free, but registration is preferred. Interested drivers should call 303-991-5740 to make an appointment.