Summer DUI Enforcement Heats Up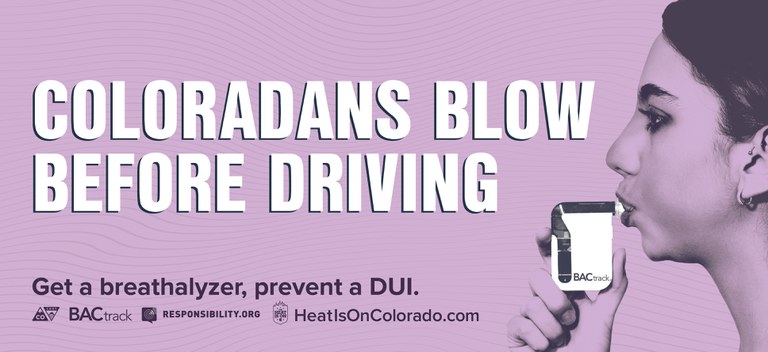 With summer barbecues and drinking events on the rise, CDOT, the Colorado State Patrol (CSP) and statewide law enforcement agencies have been teaming up to apprehend impaired drivers as part of The Heat Is On campaign.
The recent Summer Blitz DUI enforcement lasted 10 days and resulted in 584 arrests from 108 law enforcement agencies across the state. Increased patrols and checkpoints returned for the Fourth of July enforcement period as 100 law enforcement agencies worked to keep celebrating Coloradans safe from impaired drivers.
Three hundred and thirty-seven impaired drivers were arrested for a DUI—an increase from the 294 arrests during last year's Fourth of July weekend. The Heat Is On will return for the Sturgis Rally enforcement period from Aug. 3-13.
In addition to the 14 DUI enforcement periods that contribute to The Heat Is On campaign, CDOT also works year-round to educate motorists about impaired driving risks and prevention. CDOT recently launched a summer-long effort to promote the use of smartphone breathalyzers to curb impaired driving. In conjunction with BACtrack, a manufacturer of personal smartphone breathalyzers, CDOT's goal is to incentivize the use of mobile breathalyzers as a tool to make informed, safe decisions and prevent impaired driving.
CDOT representatives will be at various events throughout the summer to reach drinkers and showcase the breathalyzers in person. Additionally, CDOT and BACtrack will offer a discount on breathalyzers as part of the campaign.
The messaging for this campaign will lean into the word "blows," and use it in headlines and creative pieces that will be arresting, eye-catching, and entice the public to blow before driving and utilize a breathalyzer to prevent a DUI. Look for the ads on billboards, digital banners, radio spots, social ads, on TVs and tablets in bars and restaurants, as well as coaster and mirror clings.