Close-Out - LA
Process maps & training guides on how to close out Local Agency Professional Services contracts (IGA).
Close-Out Professional Services Local Agency Contracts
Training Guides
Training materials are in development and will be uploaded upon completion. Training guides correspond to step numbers in the process map. 
No training guides. Review process map for details. 
State email address required to access Civil Rights documents
---
Process Map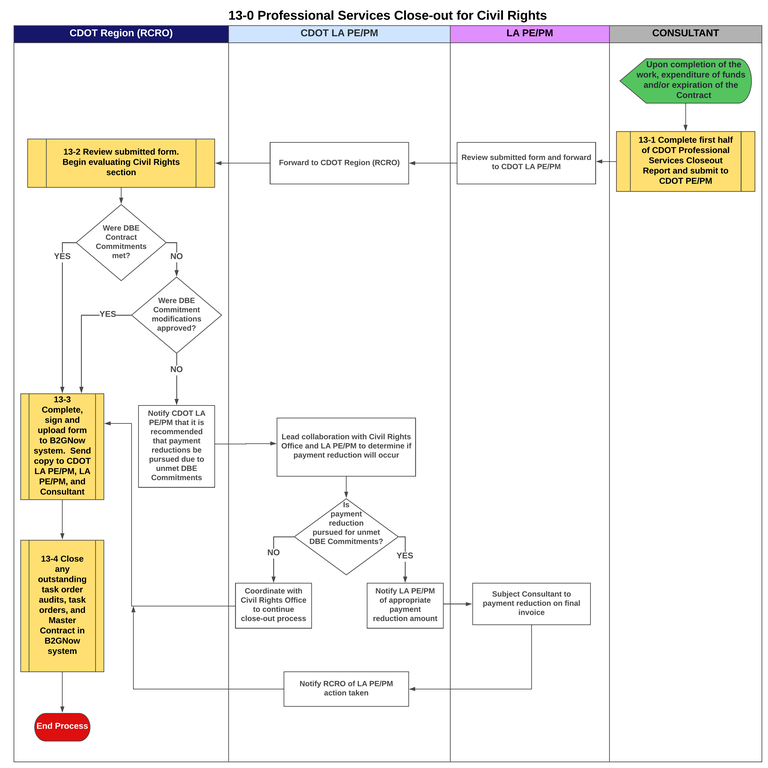 Download a PDF of Professional Services Close-out for Civil Rights process map (print-friendly)