Express Lanes Master Plan
Express Lanes Master Plan
Colorado Department of Transportation and the High Performance Transportation Enterprise are implementing an Express Lanes Master Plan (ELMP) project to evaluate the provision and functionality of an integrated, statewide Express Lanes network.
The ELMP will provide the state of Colorado with an articulate, financially sustainable, and beneficial Express Lanes plan to enhance mobility, safety, and accessibility for statewide travelers in support of economic vitality. The following schedule identifies key upcoming milestones for the overall ELMP project. Please check back in the fall for more information, including draft findings.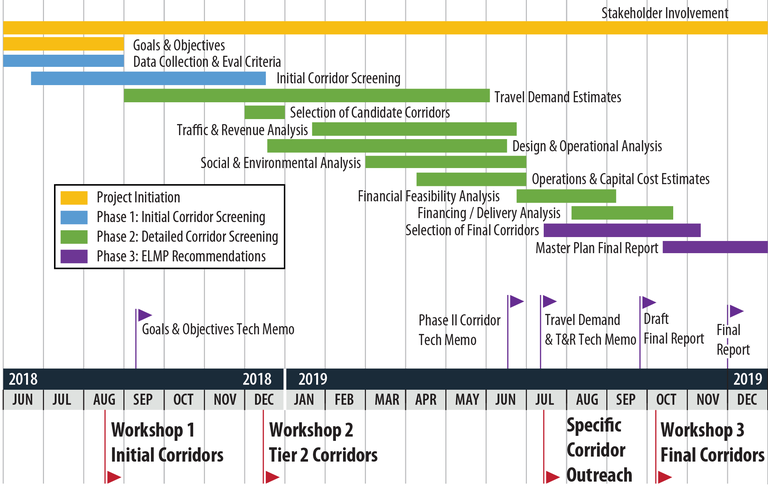 If you would like to leave a comment or ask a question, please send it to [email protected].