I-25 Express Lanes US 36 to E-470/Northwest Parkway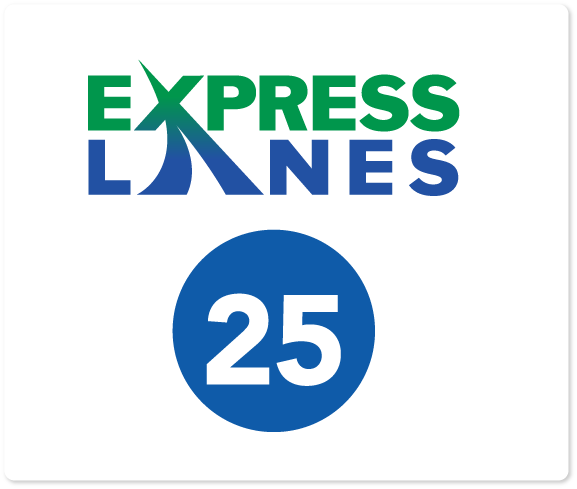 The I-25 Express Lanes are currently open between US 36 and E-470/ Northwest Parkway, running one lane in each direction, alongside general purpose lanes. The I-25 Express Lanes connect to the reversible I-25 Central Express Lanes between US 36 and downtown Denver.
How to Use
I TRAVEL IN A:
Pay a toll, either as a solo driver, or as a driver and one passenger.

HOV/Carpoolers must have an ExpressToll account and Switchable HOV transponder, as well as a driver plus two or more passengers to use for free.

Motorcyclists can use the Express Lanes for free without a pass.

Bus and other transit can travel in the Express Lanes.
---
CORRIDOR BASICS

Overhead signs indicate current toll prices. Tolls are collected through ExpressToll account or a License Plate Toll.

One toll is charged for the section between US 36 and 120th Avenue, and a second toll is charged between 120th Avenue and E-470/Northwest Parkway.

Free carpool, free motorcycle, bus and toll options are available.

The lanes offer a continuous trip from E-470 to downtown Denver and back.