Safer Main Streets Initiative
About the Program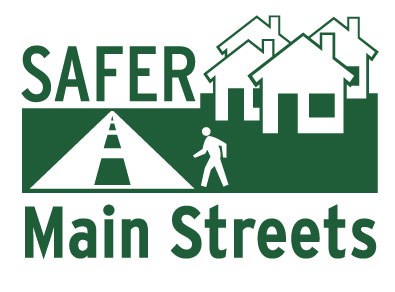 The Colorado Department of Transportation in collaboration with our planning partners at the Denver Regional Council of Governments (DRCOG) developed the Safer Main Streets Initiative in 2020. This program was developed to support infrastructure projects that improve safety and accessibility along urban arterials (non-freeway corridors in the Denver Metro area) especially for vulnerable users who depend on a reliable urban street network, such as pedestrians, bikers, motorcyclists, transit users, the elderly, and those with disabilities. The projects submitted for review must be within Adams, Arapahoe, Boulder, Broomfield, Denver, Douglas, Jefferson, and SW Weld counties- consistent with both CDOT and DRCOG's Vision Zero efforts. 
This program includes both safety and economic recovery goals that include:
Reduce fatal and serious injury crashes on the region's transportation system
Support a transportation system that safely accommodates all modes of travel i.e. driving, taking the bus or any transit system, walking, and biking
Improve transit access and multimodal mobility
Support the development of connected urban/employment centers and multimodal corridors
Provide safe access to opportunity and mobility for residents of all ages, incomes and abilities, including vulnerable users

Help communities adjust to the "new normal" travel patterns caused by COVID-19 Play an important and immediate role in job creation/retention and small business investment

Play an important and immediate role in job creation/retention and small business investment
---
Ready to apply?
Learn more about the application process below or download the project application form here. Download the application form in Adobe Acrobat and click "Fill & Sign" to electronically complete the application:
Eligible localities may apply for funding for infrastructure projects to improve safety and transform urban spaces, especially for vulnerable users. The initiative's focus is busy arterials within the DRCOG metropolitan planning organization area and supporting practical and cost-effective projects that transform the way people use streets and adjacent spaces to reduce fatalities and serious injuries. The initiative also recognizes the region is adapting to changing travel patterns caused by COVID-19 which might represent a new normal.
Eligible projects for the Safer Main Streets Initiative will be selected through a committee review process conducted by program team members from CDOT, DRCOG, and Regional Transportation District (RTD). In this selection process, the overall focus is on projects that can be delivered relatively quickly so the project benefits are realized swiftly within short time frames. 
Applicant Eligibility Requirements
Applicants must be eligible to be direct recipients of federal transportation funds. These include local governments, CDOT, RTD, and other governmental agencies. Nonprofits and transportation management associations/organizations are not directly eligible applicants for projects however they may partner with a governmental agency.

Note: Private, for-profit companies (e.g.,contractors, suppliers, or consultants) are not eligible.

Applicants are requested to pledge local matching funds.
Eligibility Rules and Selection Process
Timeline for Applications 
The application form was formally released on July 9, 2020. 
Applications are due no later than 5 p.m. on Friday, August 14, 2020.
Please submit your application to Danny Herrmann and JoAnn Mattson with CDOT Region 1 Planning. 
Economic Recovery Benefits
Because CDOT's Safer Main Streets Initiative is focused on a multitude of quick-to-deliver projects across the metro area, it can play an important and immediate role in job creation and retention, small business investment, and potentially assisting in getting to and from destination areas safely, efficiently, and effectively.
Funding Sources
At this time it is anticipated that $20.6 million in state Senate Bill 267 funding will be available for this program to begin.
$26.5 million in Federal Surface Transportation Block Grant (STBG) funding is secured for this program to begin.

$17 million of that comes from CDOT Federal STBG funding 
$9.5 million comes from the DRCOG area Federal STBG funding 

Should the additional pending funding come through, the program can award up to $77.5 million in Safer Main Street Initiative improvement projects, with waitlist projects selected and to be awarded as funding is available
Funding Boundaries
State Transit: Up to $26 million (available only for projects located within CDOT Region 1)
State Flexible: Up to $25 million (available only for projects located within CDOT Region 1)
Federal STBG: Up to $26 million (available for projects located within the DRCOG Metropolitan Planning Organization (MPO) boundary)