Vine Drive Bridge Replacement Over I-25 North of Fort Collins
As of June 3, those traveling on Vine Drive over I-25 are being detoured as crews replace the bridge there.
Note: See updated detour info in the dropdown below.
Access to homes and businesses will be maintained.
The schedule is weather dependent and subject to change; check this site frequently for the latest updates.
Starting on or after Monday, Sept. 9, the intersection of Vine Drive and the I-25 west frontage road will be closed through late October for reconstruction. During the closure, crews will raise the bridge approach and intersection several feet.
For motorist and crew safety, all traffic will detour around the intersection while extensive earth work and grading activities are underway in the narrow work zone.
Access for emergency responders only will be provided through the work zone as an alternative to Vine Drive.
Access to all businesses along the west frontage road will be maintained from the south.
Intersection and bridge approach work will require lane closures and temporary full closure of the Vine Drive / frontage road intersections.
Project Facts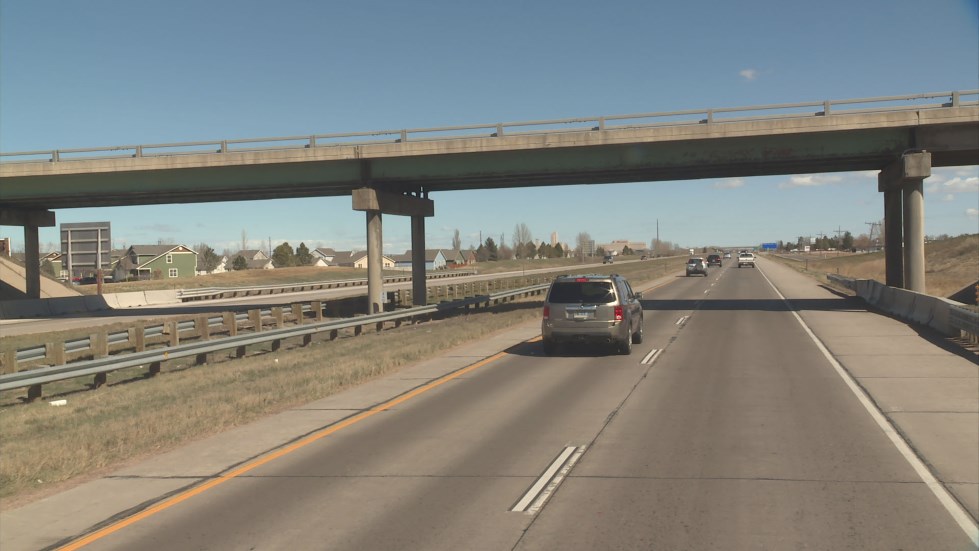 Approaching the Vine Drive bridge on I-25
In late May 2019, crews began demolishing and replacing the 53-year-old Vine Drive (aka Larimer County Road 48) bridge over I-25 with a new two-span bridge. This work is part of the statewide Colorado Bridge Enterprise (CBE) program, which finances, repairs and reconstructs/replaces bridges.
Work includes:
adding shoulders and sidewalks to Vine Drive over I-25;
accommodating tall vehicles traveling on I-25 by providing higher clearance beneath the bridge; and
improved bridge transitions on Vine Drive and the frontage roads.
---
Schedule & Travel Impacts
Expect an approximate seven-month closure of Vine Drive between the frontage roads on either side of I-25. 


Expect intermittent lane closures and overnight full closures of I-25 for demolition and bridge-placement work.