Monitor Prompt Payment
Prompt payment training guides & process map for Primes, project oversight, and CDOT Civil Rights for design-bid-build construction projects.
Design-Bid-Build Construction Projects
Training Guides 
All training materials listed below are in development and will be uploaded upon completion. Training guides correspond to step numbers in the process map. 
9-5 Conduct Monthly Monitoring of Prompt Payment
9-6 Close Overdue Prompt Payment Audits
State email address required to access Civil Rights documents
Process Map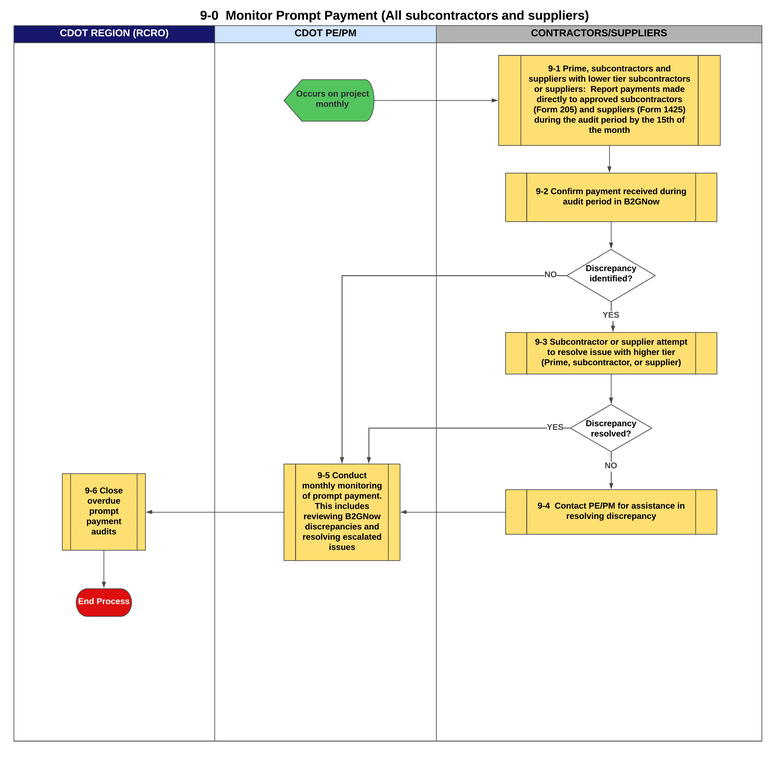 Download PDF of Monitor Prompt Payment process map (print-friendly)
Text version of Monitor Prompt Payment (All Subcontractors & Suppliers) process map under development.