CDOT's Bonding Assistance Program is designed to help Emerging Small Businesses interested in becoming Prime Contractors with CDOT. To that end, CDOT is looking for firms with the following qualifications:
Have an active Emerging Small Business Certification with CDOT

Are seeking to bid and win a CDOT Construction Contract as a Prime

Have a strong record of subcontractor performance in the transportation industry

Have been in business for at least 2 years and have at least 2 employees

Are prepared to self-perform at least 30% of the work
Firms do not need to be prequalified with CDOT to apply for the BAP; firms do need to be prequalified to bid on a project opportunity.
Need help meeting some of these requirements?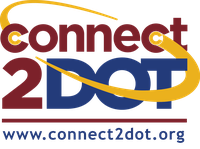 (720) 624-6728