Guardrail Project Work on I-25 South of Colorado Springs to Begin Nov. 17
Project completion scheduled for spring 2017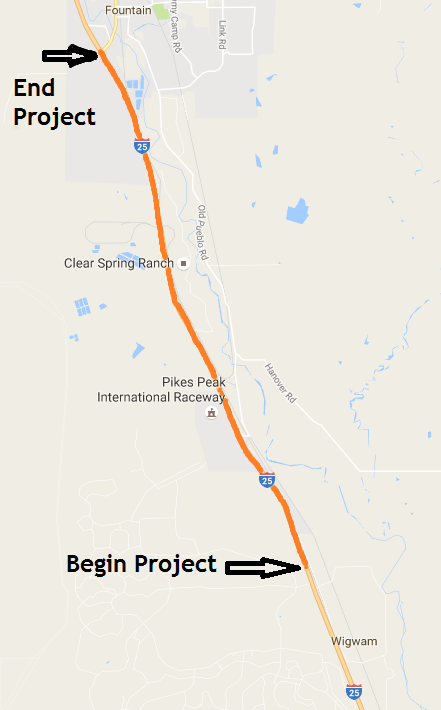 COLORADO SPRINGS—On Thursday, Nov. 17, the Colorado Department of Transportation (CDOT) will begin guardrail work on Interstate 25 south of Colorado Springs. Working hours will be from 8 a.m. - 4 p.m., Monday through Thursday, and from 8 a.m. - 3 p.m. on Friday.
The purpose of this project is to install median cable barriers and guardrail on I-25 and Colorado Highway (CO) 115 to improve the safety of the roadways.
The speed limit will be reduced to 55 mph, and vehicles wider than 12 feet will be restricted through the work zone.
The project is on schedule, and crews expects to finish in spring 2017. Work hours could be extended or additional weekend closures could be scheduled.
The prime contractor for the $1.2 million project is Adarand Constructors.