Travel Alert: Film Production to Take Place Along US 160 in Downtown Pagosa Springs
PAGOSA SPRINGS—The Colorado Department of Transportation (CDOT) has issued a special use permit for an independent feature film to be shot from 9 p.m. Thursday, Nov. 10 to 7 a.m. Friday, Nov. 11, along US Highway 160 in downtown Pagosa Springs.
IMPACTS:
Motorists can expect intermittent delays of up to 10 minutes while traveling on US 160, Main Street from approximately Lewis Street to North 3rd Street. The Archuleta County Sheriff's Department will assist with traffic control.
Motorists may consider an alternate route of Lewis Street (just west of the closure) or North 3rd Street (just east of the closure). The public is urged to drive with caution in the downtown area.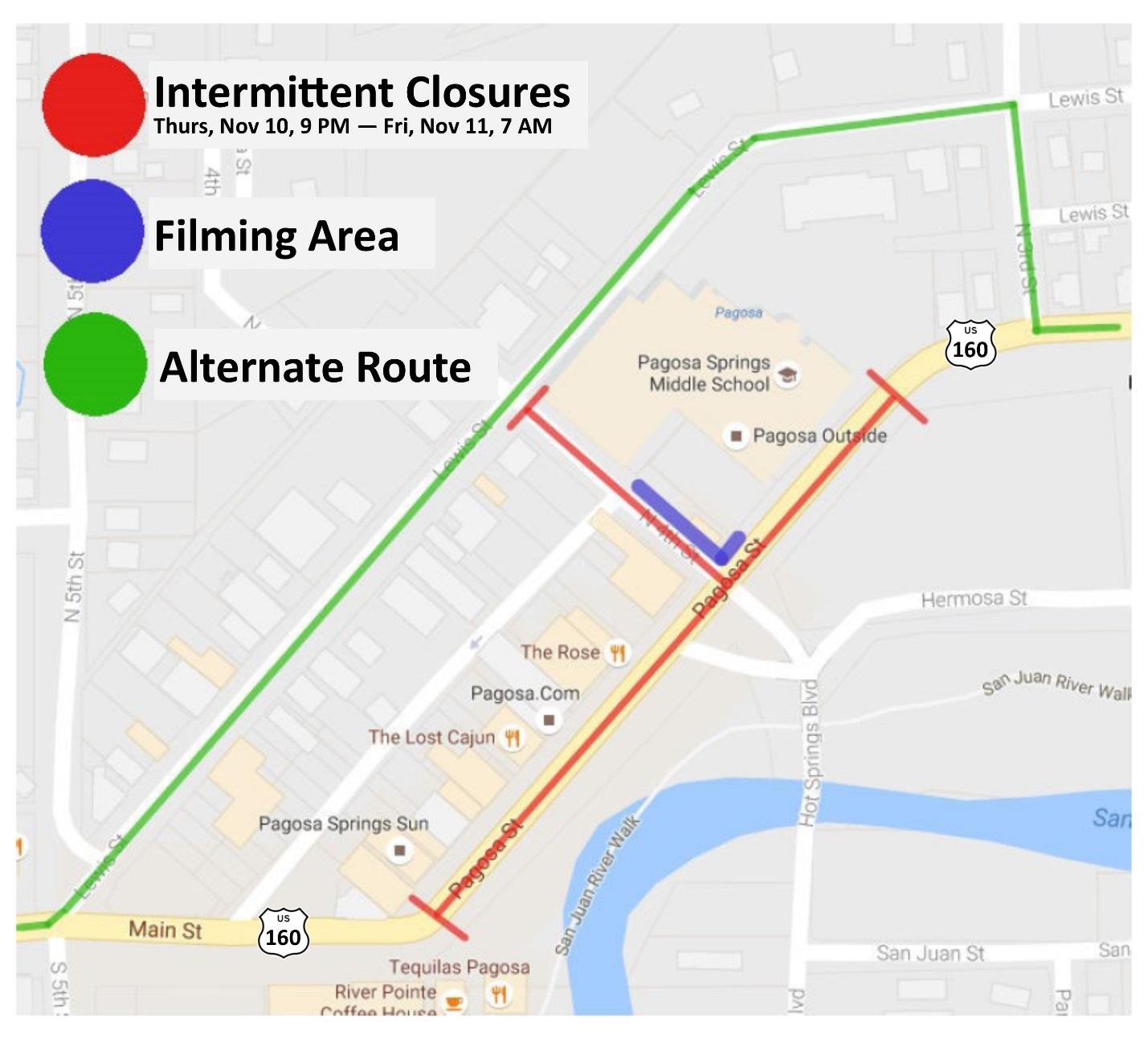 The production company—SIV, LLC of Los Angeles, Calif.—was granted the special use permit to accommodate filming, trucks, cameras and lighting equipment. Production is expected to take place within the roadway near Peak Deli. The intermittent closures will allow for safety of the film crew, actors and equipment.