CDOT to Survey CO 145 North of Dolores
Travelers can expect delays.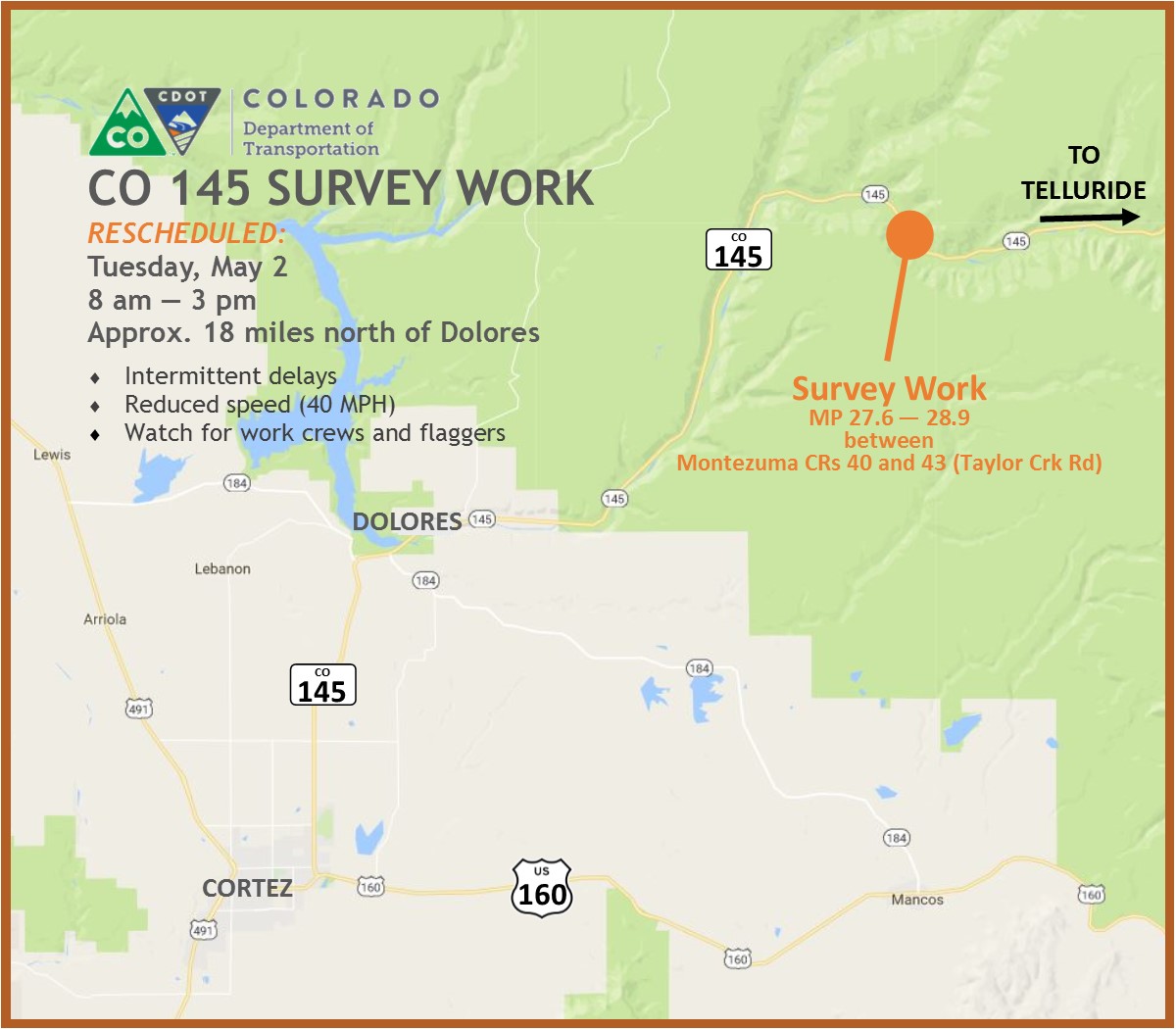 MONTEZUMA COUNTY—CDOT has rescheduled survey work originally scheduled for April 26 for Tuesday, May 2, on Colorado Highway (CO) 145—about 18 miles north of Dolores. The topographical survey will involve the use of unmanned aerial vehicles (UAVs), which will require the occasional need to stop traffic.
The survey is part of a study for this section of CO 145 prone to rock falls.
Travel Impacts
On Tuesday, May 2, travelers can expect up to 20-minute delays for crews to conduct survey work on CO 145 between Montezuma County roads 40 and 43 (Taylor Creek Road), near Stoner Creek (mile points 27.6 to 28.9).
From 8 a.m. - 3 p.m. Tuesday, May 2, expect flaggers controlling traffic.
Please observe the reduced speed limit of 40 mph within the work area (from 50 mph).