Crews to Re-open US 160 Near Alamosa After Crash and Fuel Tanker Fire
Dec. 7, 2017 - Westbound shoulder to remain closed due to damage from fire

ALAMOSA COUNTY—CDOT maintenance crews will fully reopen US 160 approximately 13 miles east of Alamosa later today after a fiery, early morning crash involving a fuel tanker and a pickup truck closed both lanes of the highway. Local traffic was diverted onto county roads during the closure.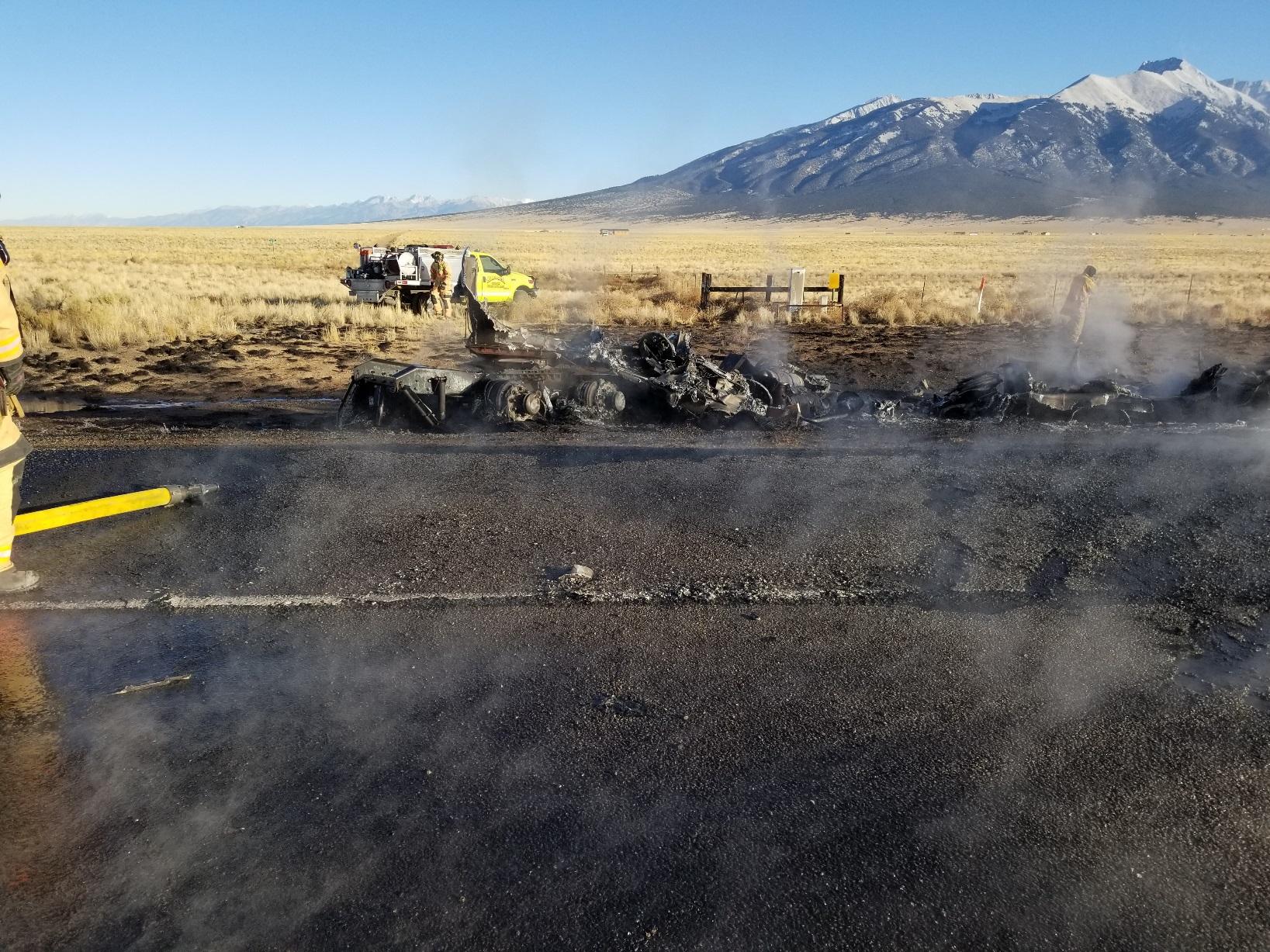 "Once our team evaluated the condition of the highway, we determined that we could safely open the travel lanes. But there was enough damage to the westbound shoulder to keep it closed until Monday, when we can get the equipment and crew to begin repairs," said David Vialpando, maintenance superintendent for CDOT's Southwest Colorado region.
Travel Impacts
Work to repair the damaged shoulder will begin the morning of Monday, Dec. 11 and will last through Tuesday, Dec. 12.
Traffic will be guided through the work zone with a pilot car to keep speeds slower through the work zone.